Gear Review: Osprey Kestrel series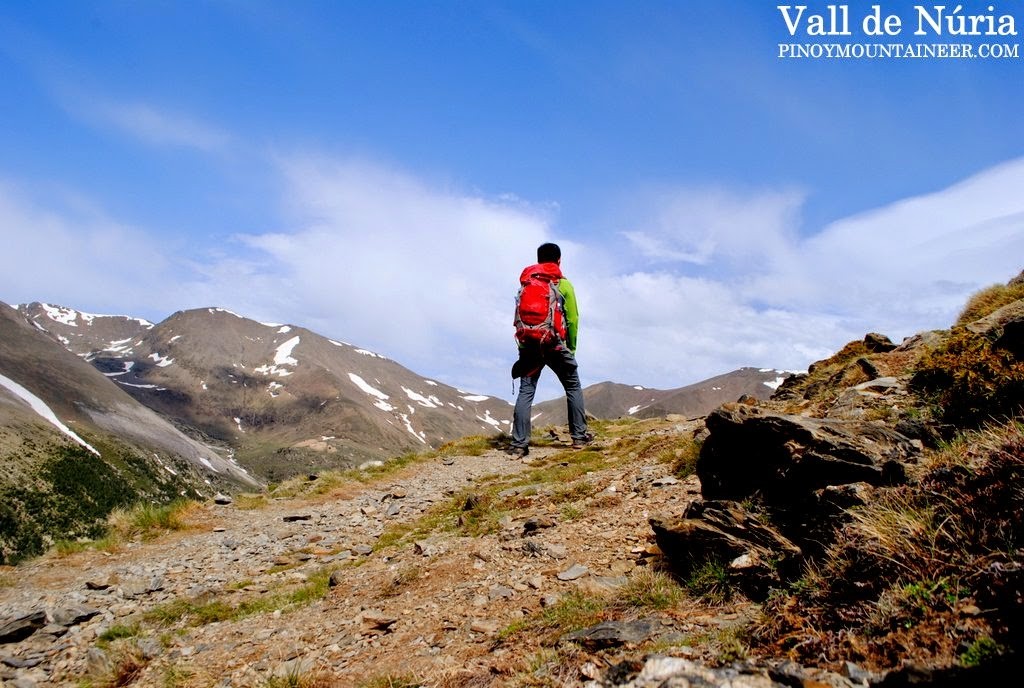 Hiking with the Osprey Kestrel 38 in Vall de Nuria, Spain (Jun 2013)
Now that Osprey is available in the Philippines (in R.O.X. Philippines at the Fort), I think it's timely to write a review about one of its main series.
Over the past year I've had the opportunity to use three different Osprey Kestrels – the Kestrel 38, the Kestrel 48, and the Kestrel 58. In this review I will share my thoughts on these bags, focusing on the Kestrel 38 – which I bought in Taiwan in May 2013. This bag ended up as my main medium-size pack – perfect for dayhikes when you need to pack a down jacket (as in the Pyrenees in June 2013) or for overnight packs when you will be staying in a hut and thus not require a tent (as in Cilai Ridge in Taiwan).
The great thing about the Kestrels is that they're light. For example, the Kestrel 48 weights 1.58 kgs, which compares favourably with a Deuter Futura Vario 40+10, which weights 2.2 kgs. The high-quality design affords this lightweight construction: the straps are thinner, and the fabric lighter.
Another feature I want is the ease of adjusting straps. Even the position of the chest strap can be adjusted, so you can really make the pack fit your body, reducing stress in your back and shoulders. Even when you are trekking, you can make adjustments easily – like tightening the hip belt or adjusting the length of the back straps.
Because of the straps, even when I am using the pack for day hikes I can easily compress the bag so it doesn't look bulky. On the other hand when I have to put it more things, it can also accommodate them easily.
Cons: While hiking, I sometimes need to adjust the straps from time to time because of pack sway. Also, the slot for the hydration pack is also a bit cumbersome to access (actually right now I am no longer using hydration packs, preferring to bring water bottles – but this. However, given the pack's performance on the trail, I consider these as minor inconveniences.
One important thing to note with the Kestrels is that one mustn't use them beyond their recommended weight capacity. For the 48, 15-18 kgs is the maximum load, while for the 38 it's 10-15 kgs. Beyond capacity, you will begin to feel the straps in your back and it's not good for you and for the pack. However as long as you stick within the recommended capacity, you should feel comfortable with these packs on.
Altogether, I recommend the Osprey Kestrels and would continue to use them in my hikes.