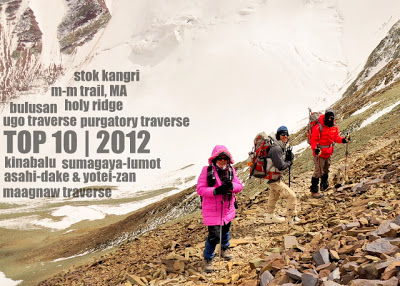 As has been my custom for the past few years, at the start of each year I would reflect on the hikes I have done in the past year, and select what I consider the most memorable ones. Of course, each hike is special but it can also be said that some hikes are more so than others. At this time of the year, I would also reflect on lessons learned, friendships won, difficulties faced, and blessings overcome, and ultimately, I am filled with thanksgiving for the safety, success, and smiles that these climbs have given me. Note, these hikes are in chronological order. It's much easier this way!
1. Mt. Ugo Traverse (N. Vizcaya and Benguet)
A very beautiful hike, with perfect weather, and great company. This is my third time to do an Ugo Traverse but this mountain is always a delight to hike in. The highlight? Seeing a very faint and distant Mt. Arayat from the summit! Another highlight: I successfully pulled off a pasta recipe that I learned in Italy the previous month.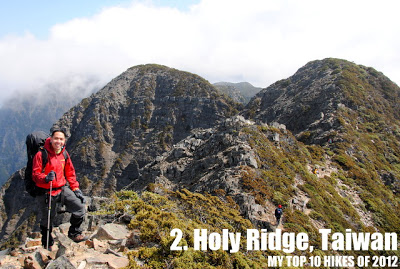 2. Holy Ridge Traverse (Taiwan)
One of my toughest hikes to date was a traverse of at least six mountain peaks above 3500 MASL, in Taiwan's precarious challenge dubbed the "Holy Ridge". Halfway across, I got sick, making the climb even more difficult, but fortunately I managed to do it. With Farah Pasamonte, Chris Tejirian, Randy H., and Javi Cang.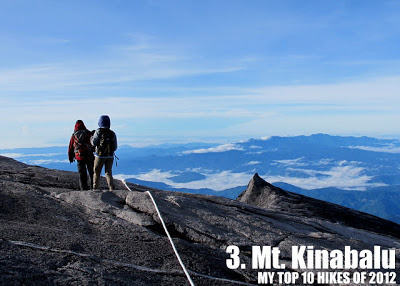 3. Mt. Kinabalu (Malaysia)
Fortunately, my third Kinabalu hike proved to be successful, and I'm so happy many of the people in my group made it to the summit. It rained on the first day, and even on the second day, but great weather awaited us at the most crucial moment of the hike: the summit assault.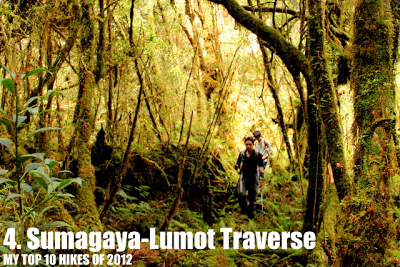 4. Sumgaya-Lumot Traverse Dayhike (Misamis Oriental)
To celebrate my birthday, my good friend Koi Grey organized a special hike: what turned out to be the first dayhike of the Sumagaya-Lumot Traverse! This action-packed day through some of the best mossy forests in the country was a great birthday treat indeed, followed by a Hibok-Hibok Traverse as an encore.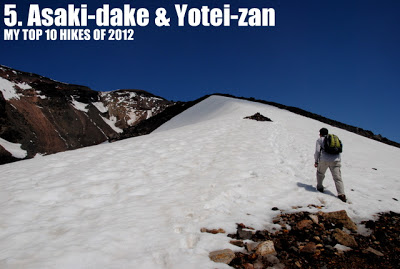 5. Asahi-dake and Yotei-zan (Hokkaido, Japan)
I've always dreamed of heading up to the far north of Japan, and when I found myself finally in Hokkaido with my schoolmates Terence and Josh, we climbed mountains! It was still spring, and the snow-covered peaks of Asahi-dake, the highest mountain in the island, and Yotei-zan, the "Northern Fuji", proved to be exciting challenges that made the long journey well worth it. The onsen visit that followed was a perfect post-climb treat!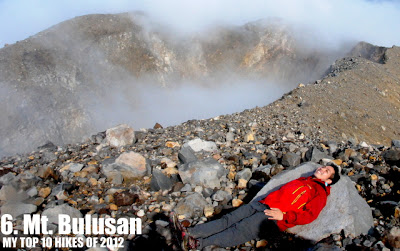 6. Mt. Bulusan (Sorsogon)
In 2011, one of my "Top 10 Hikes" was the 'Bicol Express', where Iron Lady Jo Steven and I did seven hikes in eight days in the Bicol Region. Unfortunately, then-closed Bulusan was not included. Great was my joy, thus, when I finally had the chance to climb this beautiful paradise, whose friendly, well-organized staff was very impressive, and so were the lakes, the crater, the fauna, and flora…everything!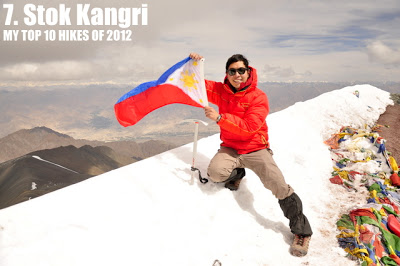 7. Stok Kangri (Indian Himalayas)
Also in 2011, I reached my highest altitude to date, Mt. Kilimanjaro, the highest in Africa. However, it was really a struggle for me in the final two hours of the trek, and I was almost doubtful if I can go higher. Stok Kangri, however, renewed my confidence with a new high of 6153 MASL. True to the adage that the journey is as great as the destination, the entire India-Nepal trip was an experience I'll always cherish.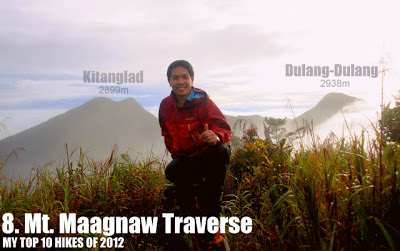 8. Mt. Maagnaw Traverse (Bukidnon)
As far as hiking in the Philippines is concerned, my mind is never far from Mindanao, home to the summits of my dreams. Among them, Mt. Maagnaw, was closed for a long time due to security concerns and when it finally opened, I was the first (literally) to go with my friends Coby and Koi; and after three days of trekking, I found myself beholding the two high peaks of the range: Dulang-Dulang and Kitanglad. I feel as if I had completed a triangle, but a KD2M megatraverse has now become a new dream!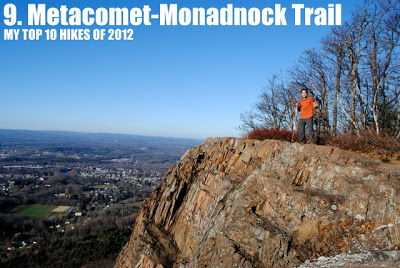 9. Metacomet-Monadnock Trail (Massachusetts)
As part of my visit to the United States, I did sections of the Metacomet-Monadnock Trail in Massachusetts, fondly known to local hikers simply as the M-M Trail. Somewhere between fall and winter, I did three solo, interconnecting hikes through the Holyoke Range and Mt. Tom, whose rocky formations, beautiful woods, and spectacular views of the Pioneer Valley make it truly a walk to remember. Special thanks to my American friend Chris for recommending this! And to my sister for driving me to the trailheads!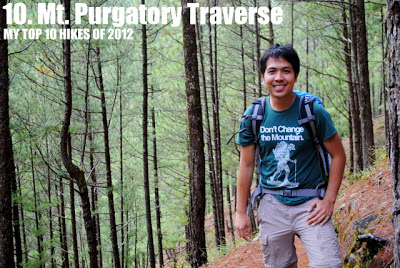 10. Mt. Purgatory Traverse (Benguet)
To cap a year of adventure, I headed to the Cordilleras to pursue an intriguing new destination: the Mt. Purgatory Traverse, which sits right at the doorstep of Mt. Pulag, and can be a key connection between Luzon's highest peak and my favorite Mt. Ugo. Am I seeing the beginnings of a Grand Cordillera Traverse? Thanks to Ma'am Gina for her birthday treat!