Gear Review: Samsung Smart Camera WB250F
As an adventurer, what matters to me is the experience itself. As a photographer, caputuring the experience is also important. Finally, as a writer and blogger, sharing the experience is just as essential. Any tool that would contribute to my ability to capture and share my adventures would be a welcome addition to my gear.
Enter the Samsung Smart Camera WB250F, which I brought with me on a hike of Mt. Kalisungan and Mt. Atimla as a traverse.
As an adventurer, I want my camera to be durable, handy, light, and easy to use. Considering that I usually bring a dSLR, the WB250F is a much lighter, handier option. As for durability (and battery life), it will take time before I am able to determine this. But in terms of ease of using, the Smart Camera has some excellent points. Best of all, I can use my smartphone to control the shutter and even see the viewfinder right on my phone screen! That means that for solo hikes or times when I'm alone, I can just mount the camera on my mini-tripod and take a picture of myself several meters away from it!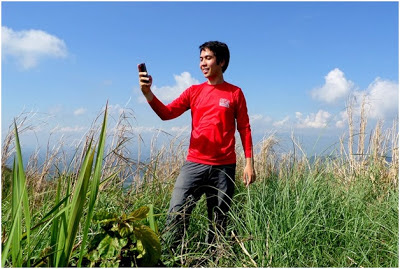 As a photographer, the Samsung has an 18x zoom which is perfect for taking pictures of distant mountains, or of flora and fauna in the outdoors. With plenty of light – as in open grassland – I like the WB250F which captures scenes vividly. In forests however, contrast and sharpness both suffer – but this is a problem for most digital cameras. Indeed, the 24mm lens of the WB250F ought to do better than most other cameras with smaller lenses.
Finally, as a blogger, the amazing thing is that its Wi-Fi function can transfer files instantly to your smartphone, and even while I was on the mountain, I was uploading and sharing pictures taken from my camera to my Instagram and Facebook pages! I think the ability to communicate your experiences as they happen is a wonderful ability that brings blog readers closer to the experience than ever before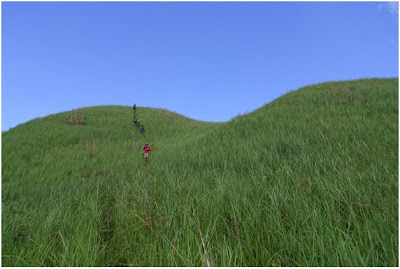 And so I think the WB250F is a nice gadget, if not for the features it already has, then for paving the way for a new level of connectivity that I am looking forward to. If Samsung can make a waterproof, shockproof variation of the WB250F for the outdoors, then that would be even better!
The WB250F is part of the Samsung Summer Series. Visit them on Facebook or check out their photo album!
Note: This is a sponsored gear review.