My top 10 international climbs of 2011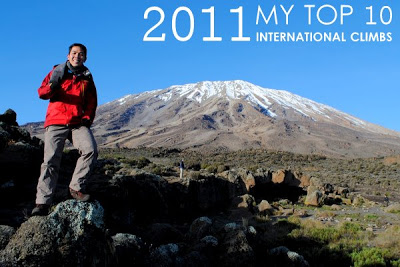 2011 was a very productive year for me not only in terms of local climbs, of which I had forty, but also international climbs, which totaled twenty. Of course, many 0f them are just small climbs but they are very important and memorable to me! Here's my top 10 international climbs of 2011:
Many thanks to the participants of the Kinabalu, Snow Mountain (Hi Lear, Mafel, Doc Koko, Julian, Coby, and Farah!), and Kilimanjaro Expeditions! Special mention to Terence Kua who joined me in Taiwan, Swami Del who joined me in Vietnam and Kili; the OGKL particularly Deeno Lot who took me to Trusmadi and Bukit Tabur, and finally, to the Kilimanjaro Team: FR, Swami, Mutya, Farah, and Doc Jun! Hope to see you all in future international climbs!