Hiking matters #344: Mt. Halcon Part 2 – To the summit and back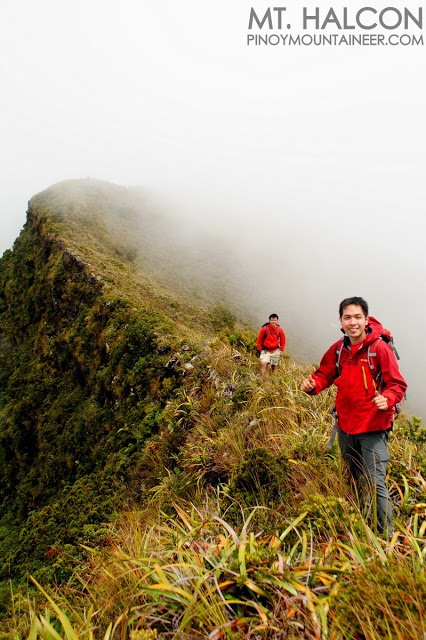 At the Knife Edge of Mt. Halcon leading to the summit
Continued from Hiking matters #343: Since we almost had an entire day in Aplaya Campsite on our Day 2, we thought we would be well rested. Instead, we had too much of a good time during our 'mini-socials', and it was already 0400H when we finally got to start the summit assault -which was estimated to be 6-8 hours from our campsite. Since we knew that the weather in Halcon can turn treacherous anytime, we tried to move fast. From the 1400-MASL Camp 1, we were to lose 100 meters of altitude, only to have to gain almost 1300 to reach the 2582 MASL peak!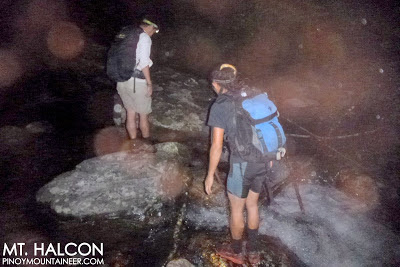 The first feature we encountered was Dulangan River, famous for its crystal-clear waters and notorious for swelling after a rain. Since it rained the day before, we were a bit concerned that the water level might be too high, especially since the wooden bridge that was there just a month ago was nowhere in sight. Fortunately, we found a section of the river that we could safely pass with knee-deep waters. At the end of the River lay Camp 2 – much smaller than Camp 1.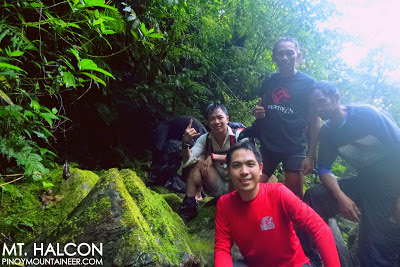 From there we continued through forests and smaller streams; there were still limatik but they were less aggressive than the ones we encountered on the way to Camp 1. After an hour or so of trekking we reached the 'e-camp', which lies in another stream. From there, the trail involved continuous ascents that were akin to the 'Wild Boar Trail' of Makiling – only with much longer, steeper ascents. The only way to go about it was to keep moving, keep climbing.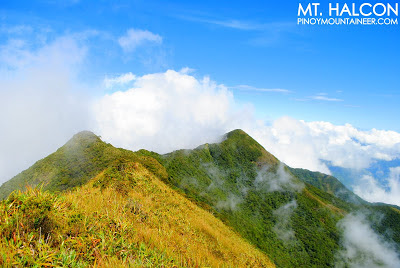 Finally we reached the so-called 'Wall' which has now been covered by trees and shrubs, making it less intimidating that it may have seemed a decade ago. Past the wall, fifteen minutes more of ascending brought us, finally, to the summit ridge – where the stunted trees looked more like a garden than a grassland or a forest, hence, perhaps, the appellation 'Azotea'.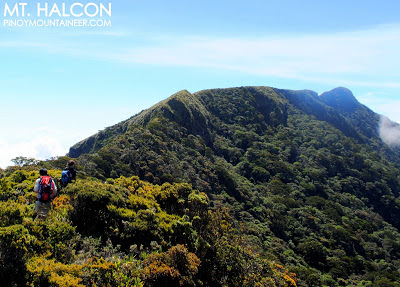 Further through the ridge – which actually does not feel very precarious when you're there – we entered a 'mini-forest' for several minutes, and when we emerged, the ridge became more pronounced, with more ascents, until we finally saw another famous landmark – the 'Ladder' – a wooden contraption that would take the climber to within 10-15 minutes of the summit. Truly your life will depend on the stability of this ladder!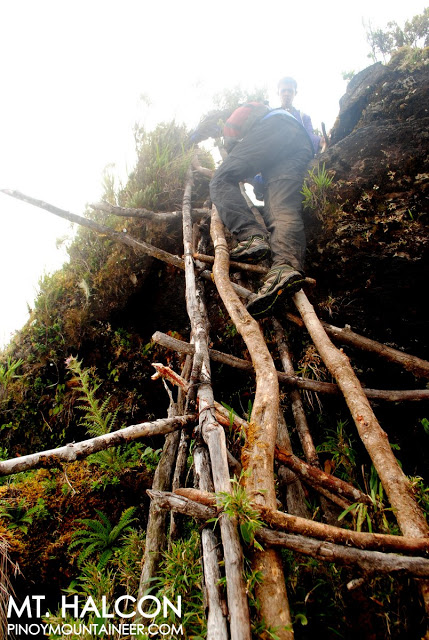 Past the ladder, the summit was at hand – with just a few more ridgewalks. We came across the epitaph of Neptali Lazaro, the hiker who died of hypothermia in 1994 – a reminder of the perils of this mountain. Indeed it was very cold up there, even though it was sunny! I think it is due to the location of Halcon, being so high yet so close to the coastline.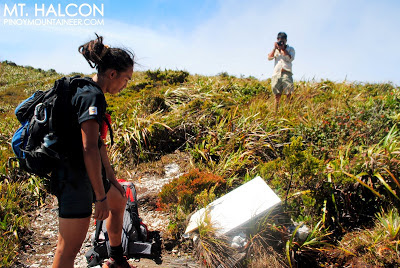 Finally at 0930H or 5 hours 30 minutes after we commenced the assault, we reached the summit of Mt. Halcon. There were still a bit of the 'sea of clouds'; we took some pictures, and celebrated the successful ascent. Unfortunately, clouds covered what would have been a magnificent panorama that included the mountains of Southern Luzon – but there will be a next time for that!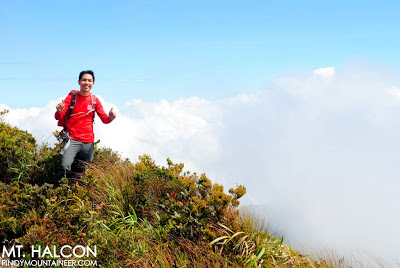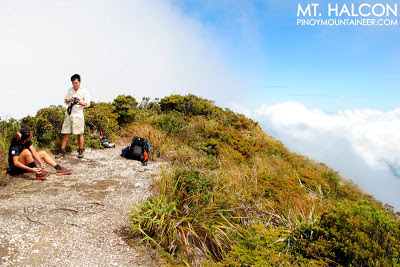 After thirty minutes, we descended, this time; the weather had turned for the worse so we had to wear our windbreakers until we were safely back in the forest. A swift descent ensued – and unfortunately for our legs we had to make further ascents to reach Camp 1 and later, to reach the 'Unang Dungaw'. The only break we took was to take a swim in the mesmerizing (and very cold) waters in Dulangan River! Whew!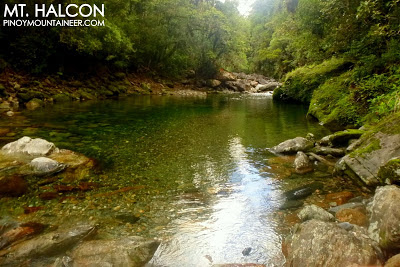 We reached Camp 1 at 1530H and began our final descent to the trailhead at 1700H. Heavy rains (and more limatik) fell upon us, almost nonstop, until we reached the trailhead at 2300H. What a day of hiking! Thank you to everyone who assisted us and thank you, Koi and Daryl, for being with me in this unforgettable hike!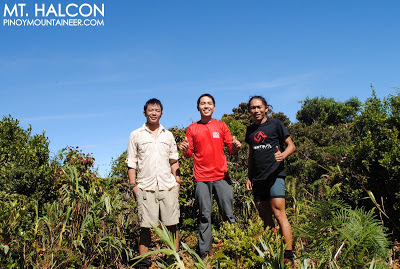 MT. HALCON 2013
Hiking matters #343: To Aplaya campsite
Hiking matters #344: To the summit and back
Hiking matters #345: Flora and fauna of Mt. Halcon
Mt. Halcon pictures on PinoyMountaineer Facebook