List of dayhikable mountains and hiking trails from Metro Manila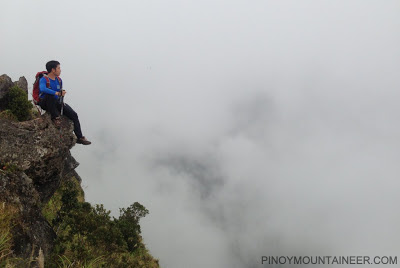 "Is this mountain dayhikable?" — This is one of the questions I always encounter, and our Mt. Marami dayhike yesterday reminded me that I should answer all those questions in one post, so here it is: a list of all the dayhikes in Luzon I've done from Manila, including variations (i.e. Makiling and Makiling Traverse are mentioned separately). I'm sure the list is much more than this but I am only including the dayhikes I have personally done — a total of 51 as of the moment.
My definition of a dayhike from Manila is any climb that can be completed from sunrise to sundown, with travel from Manila by public transport doable within that same 24-hour day. The rationale for a dayhike can be found in Hiking matters #19: "There is a joy in doing overnight climbs; you get to camp and sleep hundreds of meters above sea level; the air is fresh and the company is good. But when time is limited, there is such a thing as a daytrip — and most of the time I end up daytripping mountains that are actually supposed to be overnight climbs."
LIST OF DAYHIKABLE MOUNTAINS FROM MANILA
Anawangin Cove via Mt. Pundaquit
Arayat
Arayat Traverse (Magalang-Arayat)
Balagbag
Balingkilat
Banahaw
Banahaw Traverse (Nagcarlan-Dolores)
Banoi
Batolusong
Batulao
Bungkol Baka (as part of San Jose Circuit)
Buntis
Cinco Picos Traverse to Silanguin Cove
Cristobal
Cristoal Traverse (Dolores-Rizal)
Daguldol
Damas Traverse
Gulugod Baboy
Gulugod Baboy Traverse (Anilao-Mabini)
Kalisungan
Kalisungan-Atimla Traverse
Lobo
Mabilog
Mabilog Traverse (San Pablo-Nagcarlan)
Maculot
Maculot Traverse
Makiling via Los Banos
Makiling via Sto. Tomas
Makiling Traverse
Malinta Hill in Corregidor
Malipunyo Traverse (Talisay-San Pablo)
Manabu Peak
Manabu-Malipunyo Traverse
Manalmon
Marami
Natib
Natib Travese (Orani-Morong)
Palali
Pantingan Peak
Pico de Loro
Pico de Loro Traverse (Ternate-Nasugbu)
Pinatubo
Romelo
Sembrano
Taal
Tagapo
Talamitam
Tapulao
Tangisan (as part of San Jose Circuit)
Tarak Ridge
Tarak Traverse
THE HIGHEST MOUNTAINS THAT CAN BE DAYHIKED FROM MANILA
1. Banahaw – 2158 m
2. Tapulao – 2037 m
3. Cristobal 1415 m
4. Pantingan Peak 1388 m
5. Mt. Natib 1287 m
6. Tarak Ridge 1130 m
7. Makiling 1080 m
8. Arayatt 1030 m
VERY LONG DAYHIKES (i.e. WALANG SINABI ANG MAKTRAV)
1. Tapulao
2. Natib Traverse from Orani to Morong
3. Damas Traverse
4. San Jose Circuit
5. Malipunyo Traverse to San Pablo
6. Banahaw Traverse from Nagcarlan to Dolores
7. Marami (Not really that different from Maktrav but feels much longer!)
VERY FAR DAYHIKES (i.e. SERYOSO? DAYHIKE?)
1. Palali (5 hours travel from Manila to Nueva Vizcaya)
2. Tapulao (4 hours travel from Manila)
I hope this article helps!