Hiking matters #388: Mt. Guiting-Guiting Traverse Dayhike Part I: From Olango to G2 summit
M/V MARIA QUERUBIN – The hike should have started one day earlier, but Tropical Depression Basyang forced us to take a day off at the jumpoff in Olango, San Fernando, Sibuyan. So I spent that day reading books, playing with the local kids, and sleeping in a hammock in a nice hut that Tatay Remy built with mountaineers in mind.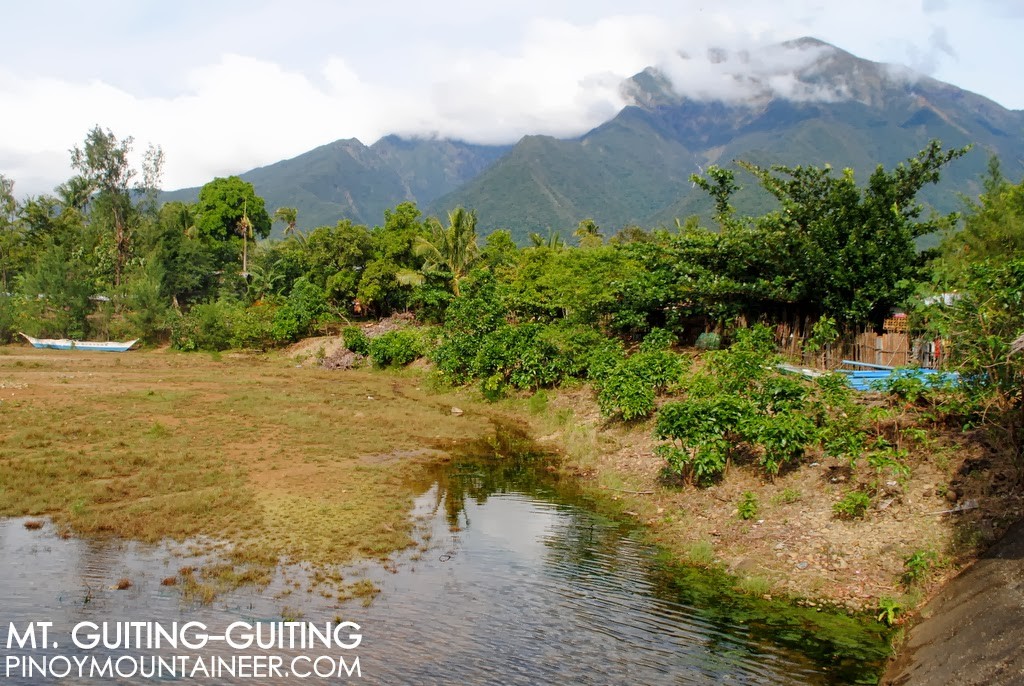 We had come to Sibuyan island to do a traverse dayhike of Mt. Guiting-Guiting. Way back in 2008, I climbed Guiting-Guiting via the traditional route, taking three days (see Hiking matters #2). A year later and in the years thereafter, mountaineers and local guides have established a traverse from the southwest, coming from the town of San Fernando, sparking renewed interest on the mountain. But it is not just the new traverse that made me return; I also wanted to relive the experience of hiking in G2 – one of the most exciting hikes in the country.
Sadly, Martin had to return to Manila, having allotted just one day to attempt the traverse. So the challenge was left to Dan and I, joined by guides Joner and Tatay Remy who would be hiking G2 for the first time since his injury eight months ago. Traversing G2 in one day is not a novelty: it has been done by Koi Grey and Melo Sanchez in 2010 and many others have followed suit. Long dayhikes suit my training needs as they simulate the final ascent of high-altitude peaks, many of which require waking up and starting the hike at midnight – or even earlier (for example, Stok Kangri in India – see Hiking matters #300).
For this particular hike we set the departure time at 0200H and we started on time, reaching the Olango river by 0230H, Camp 1 by 0400H, Camp 2 by 0530H, and Camp 3 by 0640H – this is where we had our breakfast. The trail was immediately steep, and understandably so: starting virtually from sea level, we had to gain over 2000 meters in several hours. It was a nice mix of rock slopes interspersed with rhododendrons, and pockets of forest.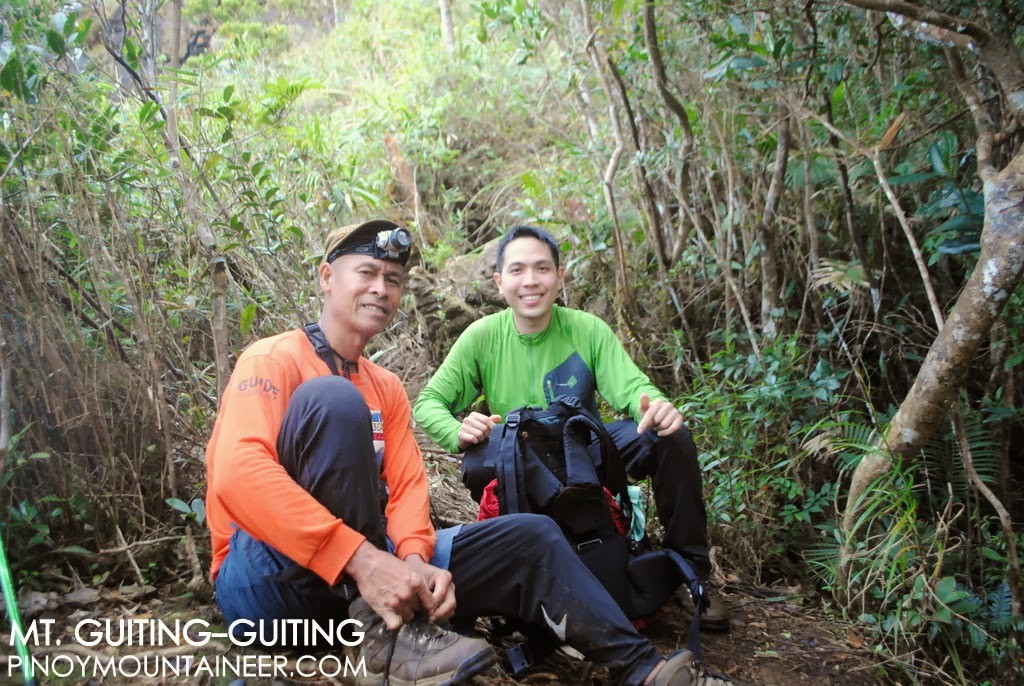 Past Camp 3, we continued the hike up the rocky slopes, and reached the crash site soon after – a nice viewing deck for the sea, the southwest part of the island, and the morning sun. The slopes were also visible – the scene was reminiscent of the approach to Mantalingajan's summit.
We continued on, taking the trails that are also comparable, albeit much steeper, with those of Apo from Lake Venado. We passed through Mt. Sibuyan – a more eastern peak of Mt. Guiting-Guiting (which should actually be thought of a range, like Mariveles). With the clouds beginning to obscure everything, we didn't have the appetite for more sightseeing and instead focused our attention to continuing the cadence of the peak.
By 0915H, Tatay Remy announced that we had reached the 'Peak of Deception' – not to be confused with the original PoD on the traditional trail (for which I think it is a more apt monicker). Less than fifteen minutes later, at 0928H, we reached the summit of Mt. Guiting-Guiting, 2058 meters above sea level. Continued in Hiking matters #389.
GUITING-GUITING TRAVERSE DAYHIKE
Hiking matters #388: Olango to G2 summit
Hiking matters #389: Knife Edge to Mayo's Peak and down
Hiking matters #390: Sidetrips in Sibuyan