Hiking matters #443: The Ugo Traverse Dayhike from Kayapa to Itogon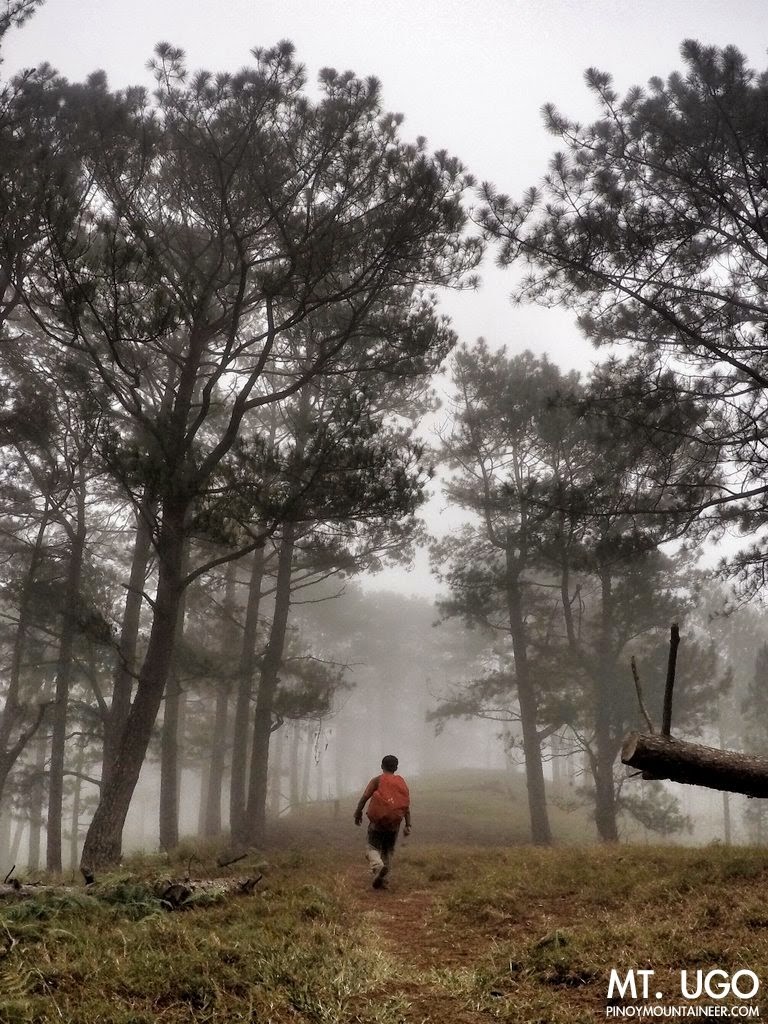 Trekking through the pine forests of Mt. Ugo
In a way, I already did a dayhike traverse of Ugo, when we covered most of the trail – on full packs, as some hikers would love to add – during our memorable four-day Ugo-Pulag Traverse in 2013 (see Hiking matters #320). However, Ugo itself is a nice destination, and having done a Pulag dayhike last month (Hiking matters #441), I felt it would be great to complement it with an Ugo Traverse Dayhike from Kayapa to Itogon.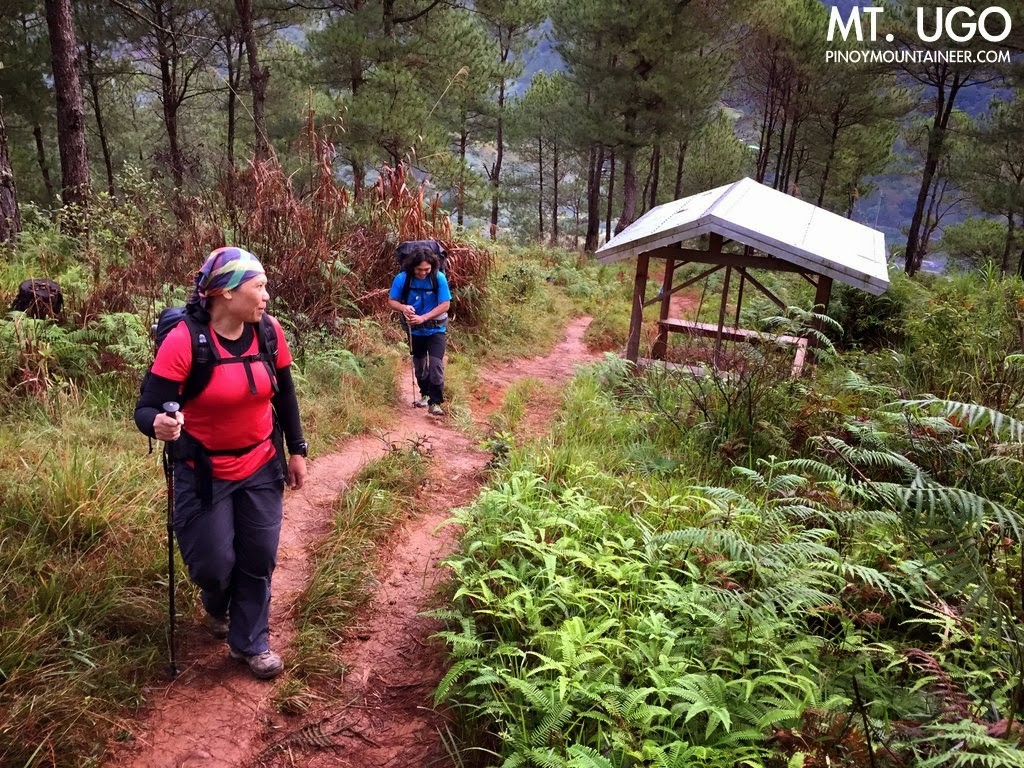 Joining me once again were my good companions Coby Sarreal and Koi Grey, the venerable 18-time Halcon climber Cynthia Sy, and Coby's SBMS-mate Chito. All of us, sans Koi, took the 2200H bus from Pasay to Santiago, Isabela (360) and we got off at the Aritao Bus Terminal, where we were fetched by a jeepney (2500). We were met by my longtime guide Alex Basilio, and started trekking at 0630H.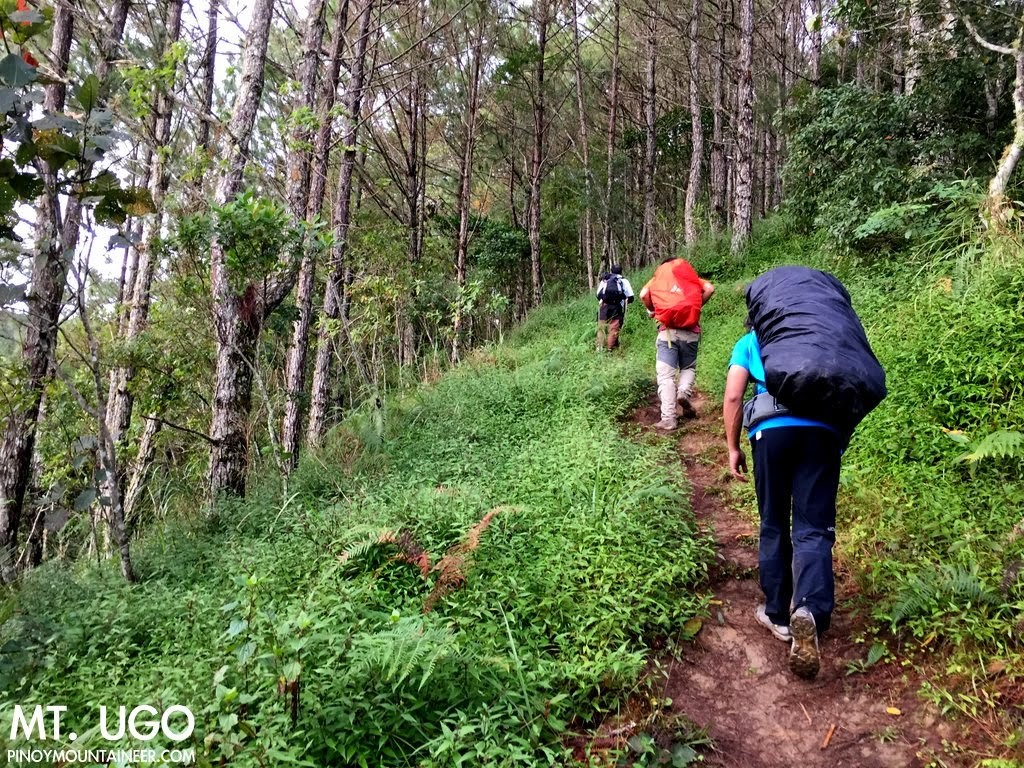 We did not have expectations of good weather as Amang had still not dissipated by the time we left Manila, and the blue skies that greeted us at daybreak was a welcome sight.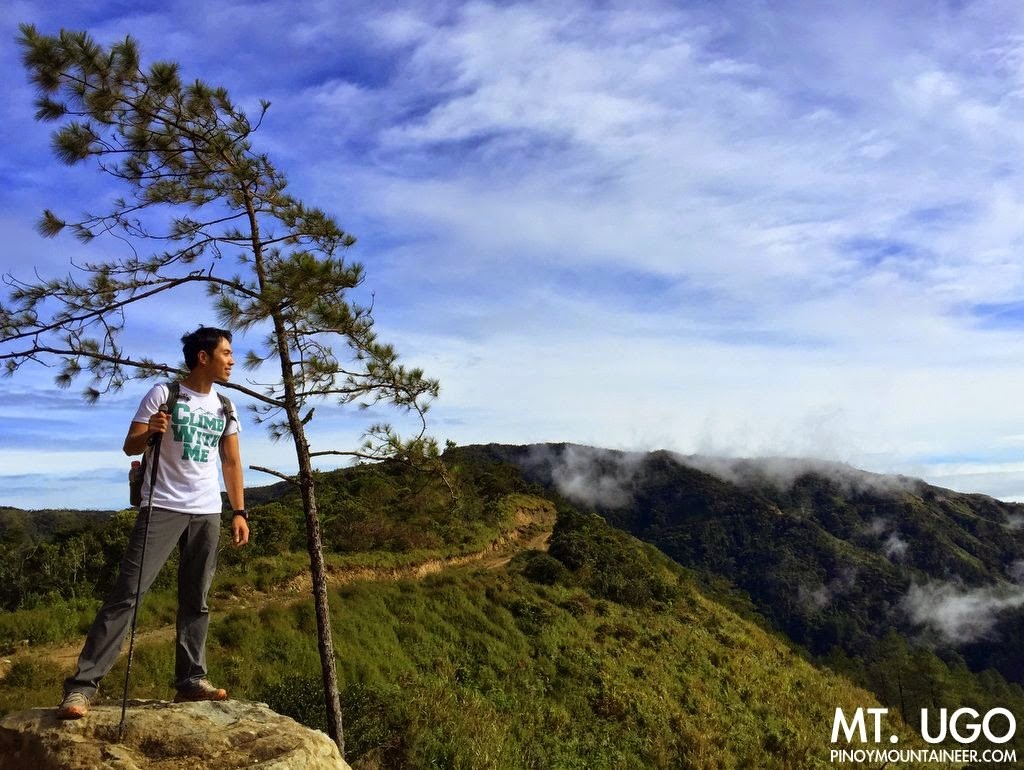 Coming from Kayapa, the Ugo Traverse has four parts, and music lovers can liken it to the four movements of Beethoven's 5th symphony. The first part is an allegro con brio – a steep ascent. And then a more relaxed andante con moto that connects Indupit to Dolompos, largely through wide trails that are almost roads. From Domolpos to Mt. Ugo summit is a short section that's steep and scenic – a scherzo allegro – and finally the finale: another allegro, a long descent through pine forests until Tinongdan.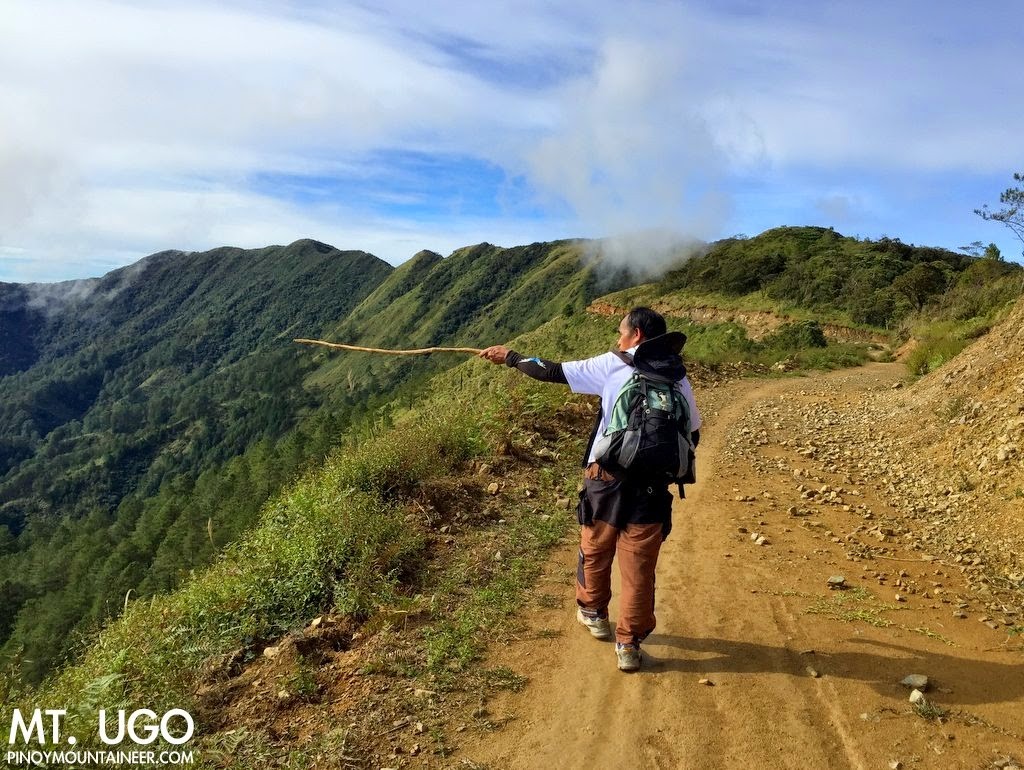 We reached Indupit (16.346971 N, 120.861089 E, 851 MASL) at 0824H, and after a 20-minute rest stop, commenced the easiest (though longest) part of the trail: a 10-kilometer stretch of wide paths with a few ups and downs, but largely flat, and mostly scenic. It is here where the winged Koi Grey caught up with us, which was a happy reunion. Before long, we could see the school at Domolpos, where I have spent three nights (2008, 2011, 2012). Since we were doing a dayhike, we no longer stopped by Domolpos (which would require a 15-minute descent from the main trial), and instead headed straight to the summit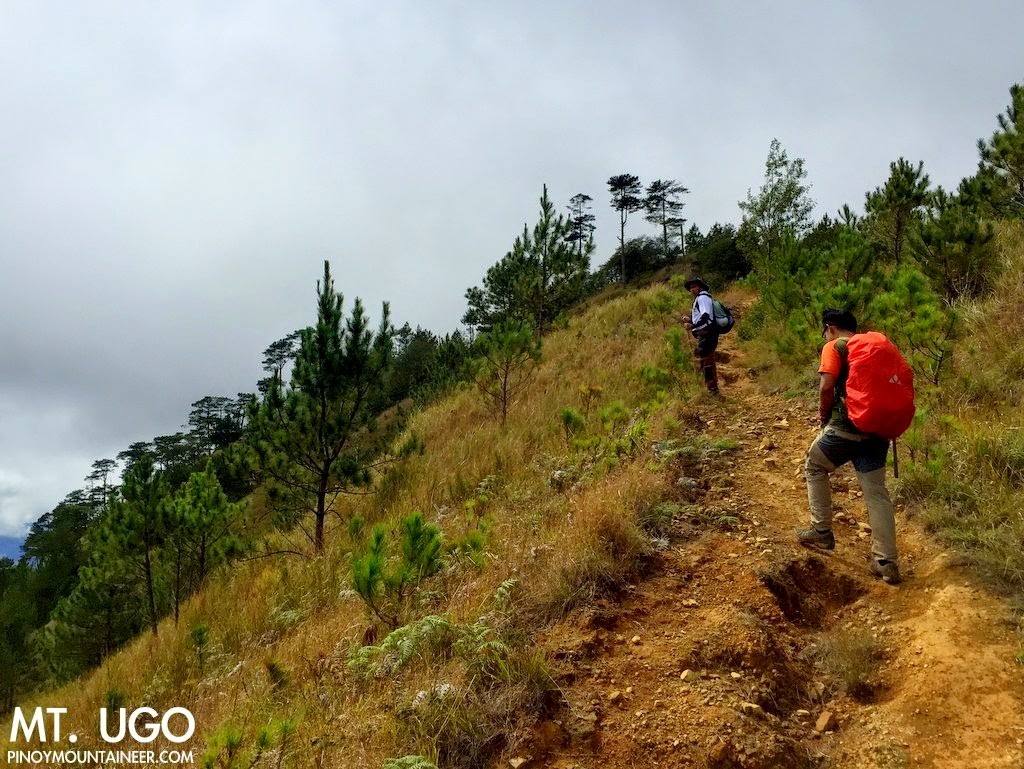 Up the summit, the slopes were surrounded with pines, which give way to a mini-forest at the very top. There are steep parts: the ascent was still a good 350 meters.
We were at the summit (16º19'9.77"N, 120º48'9.76 E, 2150 MASL) at a good time of 1210H, or after 5 hours and 40 minutes of trekking. We had lunch there, and I happily munched on the milkfish-topped quinoa I had cooked the night before. Koi for his part made sure to bring us strawberries from La Trinidad.
Past the summit and a mini-forest came my favorite part of the trail: The pine forests en route to Lusod village. There's a landmark here called the "Old Sawmill" and a house still stands in what used to be a logging operation — thankfully this is long gone and the pines are back in their splendour.
To further highlight the beauty of this place. we were enveloped by a fog that endowed the atmosphere with a serene, almost magical feel. Though by then we started feeling the length of the hike -32 kilometres no less – our spirits remained afloat.
We no longer passed by Lusod village, and it was only upon realising that we would reach the end of the trail before nightfall that we took a rest stop, just 4.5 kilometres from the exit point. True enough by 1720H we were at the hanging bridge and by 1730H we were waiting for the jeepney that took us to Baguio, where we spent the night, having our usual post climb dinner at Hill Station in Casa Vallejo.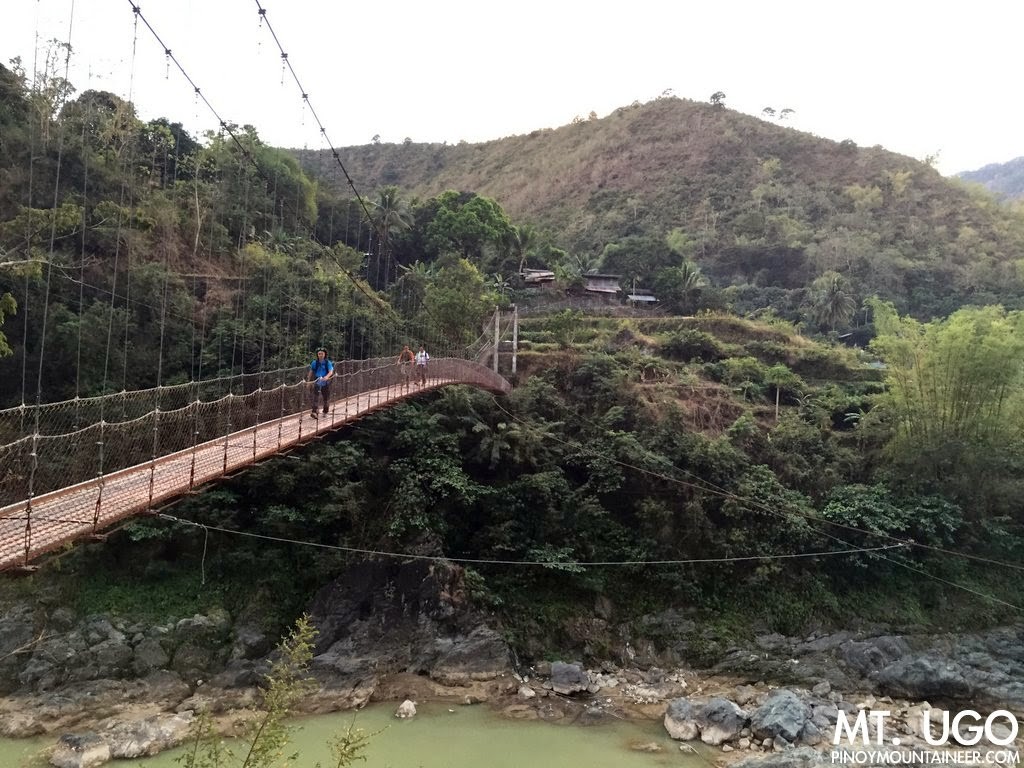 Endnote: Of late I have enjoyed the major dayhikes greatly, and I will likely attempt to do the same thing for some more Cordillera peaks. Meanwhile, I am off to Palawan for another major climb! And when I get back to Manila in February I will likely explore those rocky peaks in Rodriguez, Rizal that have piqued my interest 🙂