Hiking matters #418: Mt. Salakot, another great dayhike in Puerto Princesa, Palawan
PUERTO PRINCESA, PALAWAN – Today, for my seventh hike in Palawan, I hiked up Mt. Salakot in Napsan with a couple of my newfound friends here: Karina and Julius. Salakot is mountain that lies at the southern end of the same mountain range that boasts of illustrious peaks such as Thumbpeak and Beautfort. This mountain is under the jurisdiction of the Philippine Air Force and we had to seek approval from the Antonio Bautista Air Base for the hike.
Bereft of private transportation and not wanting pay a ton of money for a chartered van or multicab – which would have cost thousands, we decided to just take a van to the Napsan Junction along the Puerto Princesa South Highway, and try to hitch a ride from there. Fortunately, two kindly motorcycle drivers gave us a ride to the. Still, it was 1000H when we got to start trekking. Though it is within the limits of Puerto Princesa City, don't be fooled — Napsan can feel far, far away!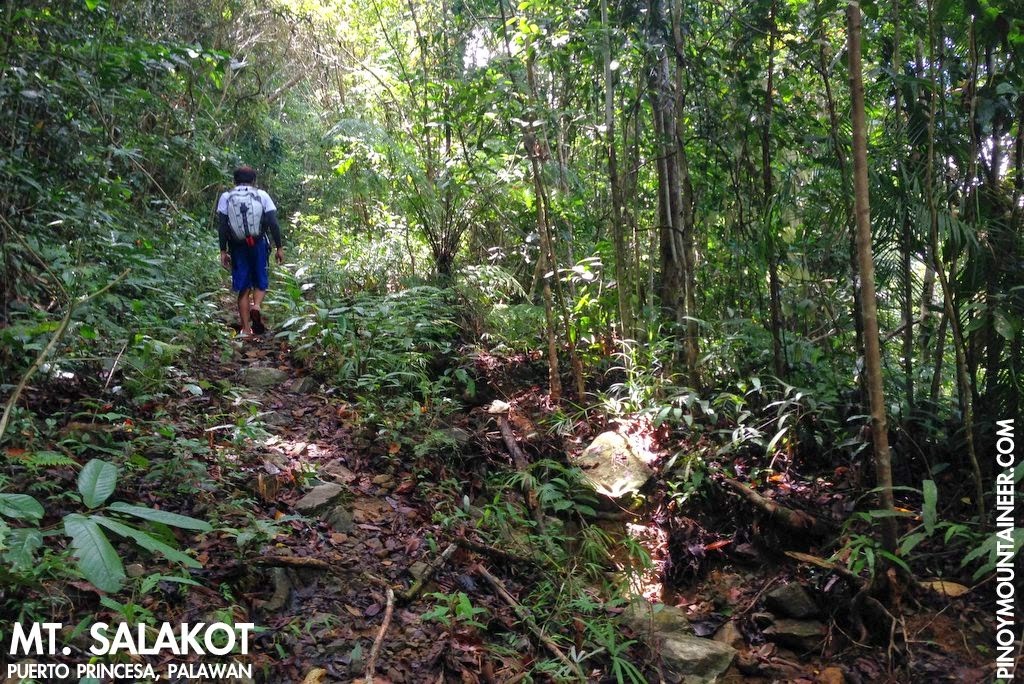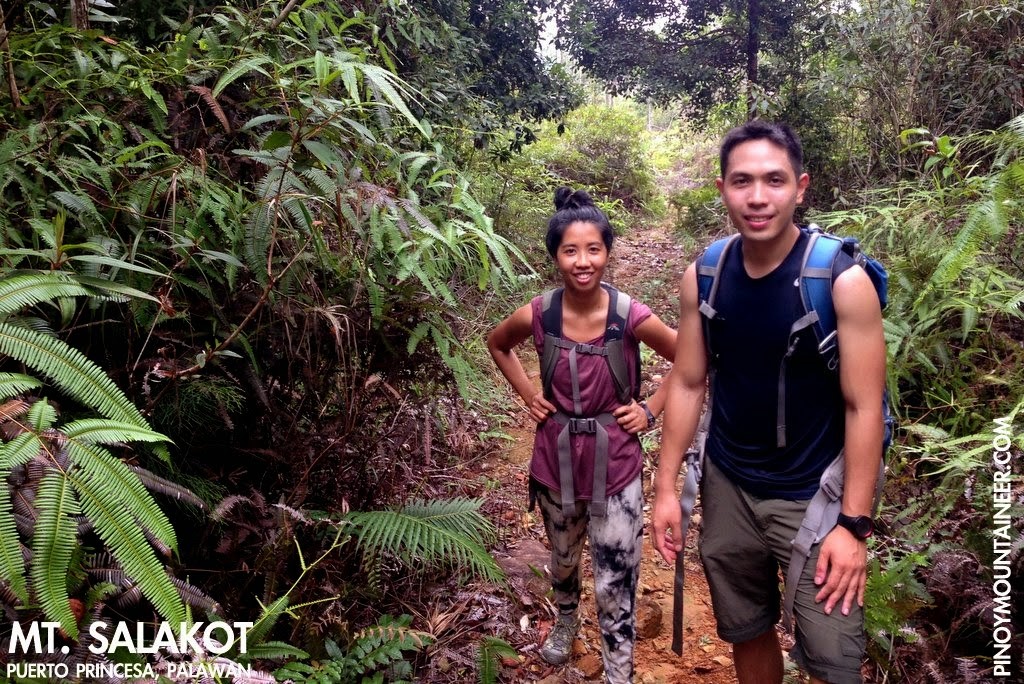 The trail is, by Palawan standards, very well established – which is good because we felt we didn't need a guide and didn't look for one at the jumpoff. It is just a trail wide enough for a hiker to pass through without hitting the peripheral vegetation, and is consistently clean and open. The environment itself feels like the lower reaches of Beaufort or Thumbpeak. Only at the upper reaches do the ultramafic rocks come out, but even then, only a bit. It is really more a soil than a rock mountain. We saw a green viper, purplish crabs, centipedes, millipedes, and other fauna along the way…including the mountaineers' favorite: limatik!
After over two hours of trekking, we reached the military outpost. In keeping with the protocol we agreed to with the Air Force personnel, we weren't allowed to take photos of the installations so we are left with a cloudy summit photo. Had the weather been sunny, we would have seen the west coast of Puerto Princesa and Aborlan, the surrounding peaks, and Puerto Princesa Bay on the other side. But every summit is a gift, and as with other gifts in life, you accept it as it is, with thanksgiving and joy.
On the way back, we saw the outline of Thumbpeak, and other mountains, but because it was raining I couldn't bring out my phone to take pictures, and we were hurrying down in the hopes to maximising our chances to get some transport back to Puerto. Still, we passed through the Salakot Waterfalls, which used to be promoted as an ecotourism spot in Puerto Princesa. Only the remnants of this effort remain, but the waterfalls is still there, modest in size but beautiful, with a small pool of tranquil waters.
Walking from the trailhead along the highway that is still largely under construction, we met a group of Palawan hornbills, some woodpeckers, and parrots. A service van of electric pole installation men came and gave us a free ride back to Puerto — something we were very grateful for. Another Ka Inato dinner ensued, always a happy ending to every hike. Thanks to Sir Rommel, Sir Bim, and the Air Force for making our hike possible, and of course thanks to my friends Julius and Karina for joining me in another great dayhike in Puerto Princesa!