Hiking matters #437: Sultan Peak Traverse to Atong Lake in Nara, Palawan, Day 1: Up the Sultan Falls campsite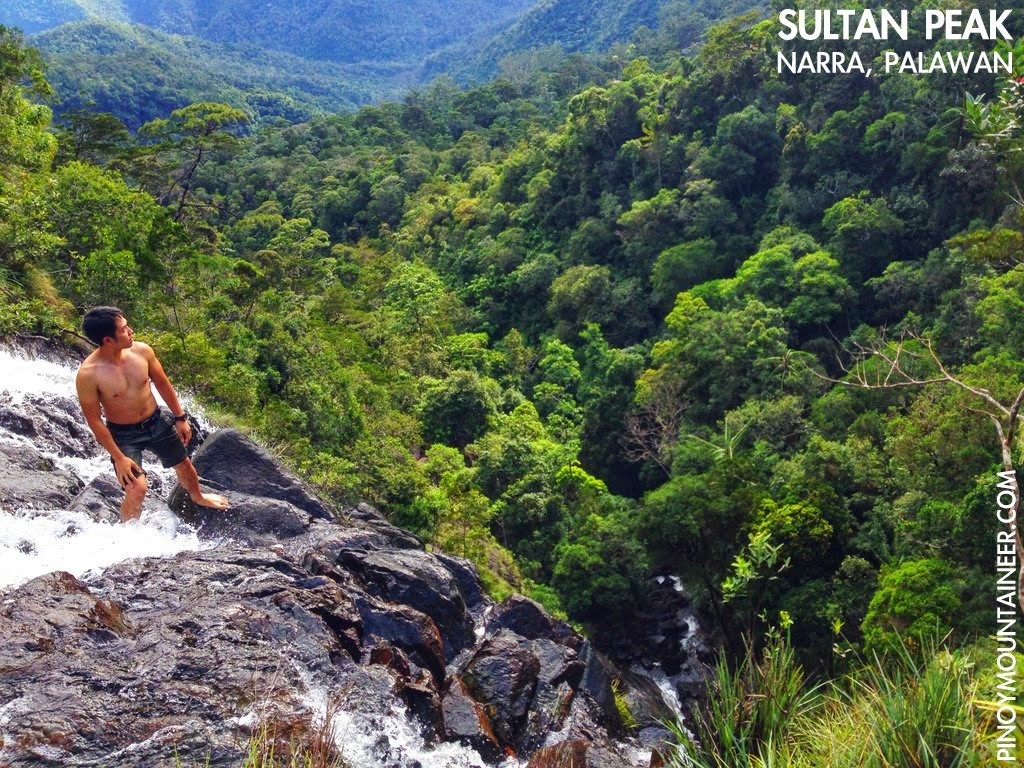 Atop Sultan Falls in Sultan Peak, Mt. Victoria Range in Narra, Palawan
PUERTO PRINCESA, PALAWAN – Five months after climbing Mt. Victoria, the second highest mountain in Palawan, I returned to Narra, Palawan to do the Sultan Peak to Atong Lake Traverse – a climb that was highly recommended by local explorer and botanist Jehson Cervancia. Taking three days, the hike – my 11th in Palawan – turned out to be a wonderful, multi-faceted, and challenging trek, worthy to be mentioned in the same breathe as Cleopatra's Needle or Mantalingajan.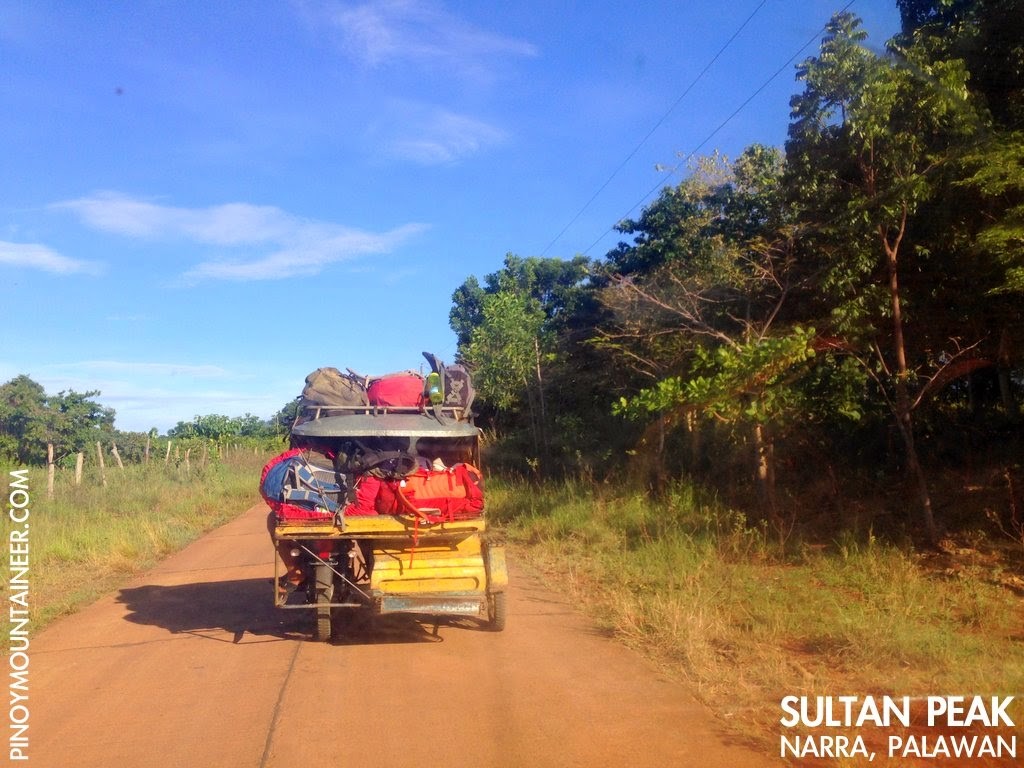 Joining our original Mt. Victoria crew of myself, my hiking partner Coby Sarreal, young Palaweño hiker Brenton Tan, and our guide Julius were our good friend Daryl Comagon and Davao-based Ian Tesaluna, as well as Kuya Julius' 11-year old son John Rey and nephew Elmer. Just like what we did for Mt. Victoria, we arrived in Narra the day prior, spending the night in Gorayon Lodge along the national highway, and taking tricycles to Sitio Mariwara, Brgy. Princess Urduja – the same jumpoff as Mt. Victoria.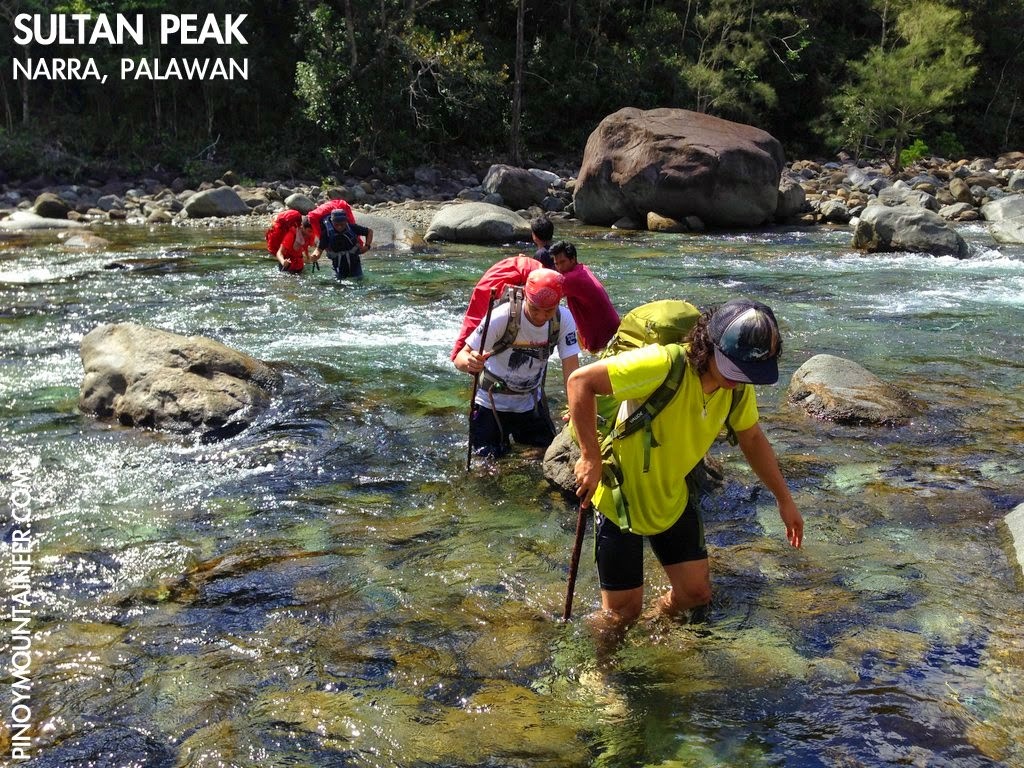 We started trekking at around 0830H, spending our first morning crossing the Batang-Batang River. Five big river crossings comprised the initial challenge – fortunately it hadn't rained too hard in the past few days and the water was just waist-deep at most. We took a nice dip on the last major river crossing, taking our lunch there as well, before doing more crossings but this time in smaller streams.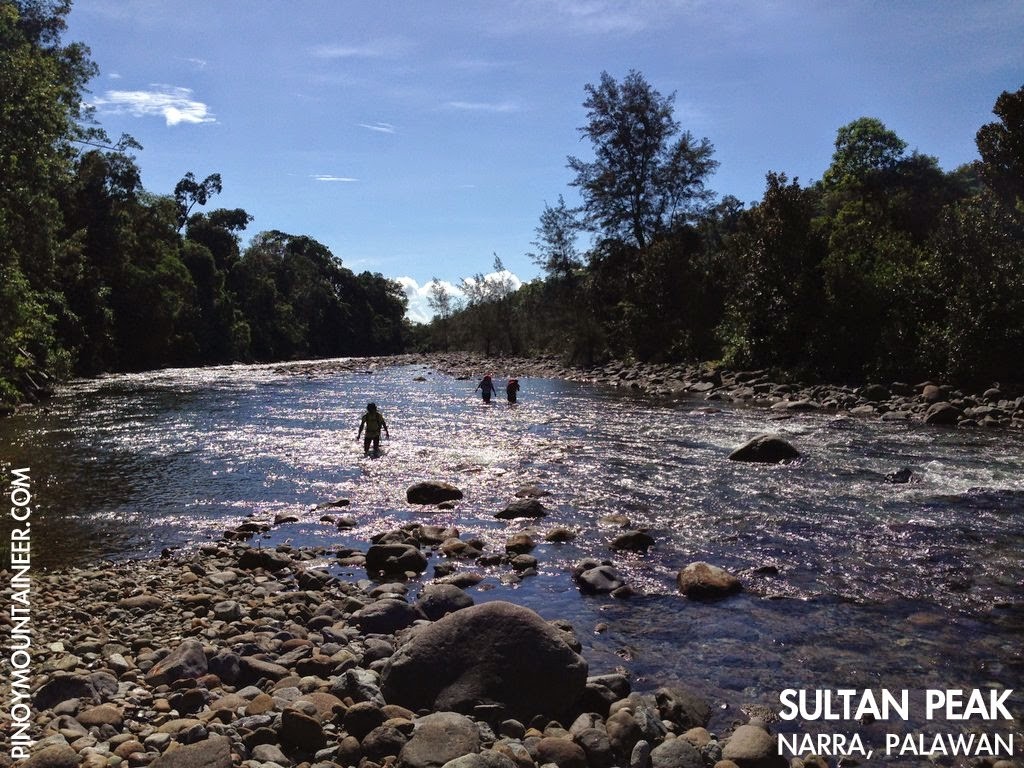 Past the streams, we entered a forest typical of Palawan mountains, with majestic almaciga trees – and some limatik and rattan. The altitude gain was rapid, and by 1600H we arrived at the High Camp (9°18′57.2′′N 118°13′30.2′′ E 930m) – where we spent the first night. It was raining when we pitched our tent but fortunately the rains subsided a bit before dusk, allowing us to explore the area.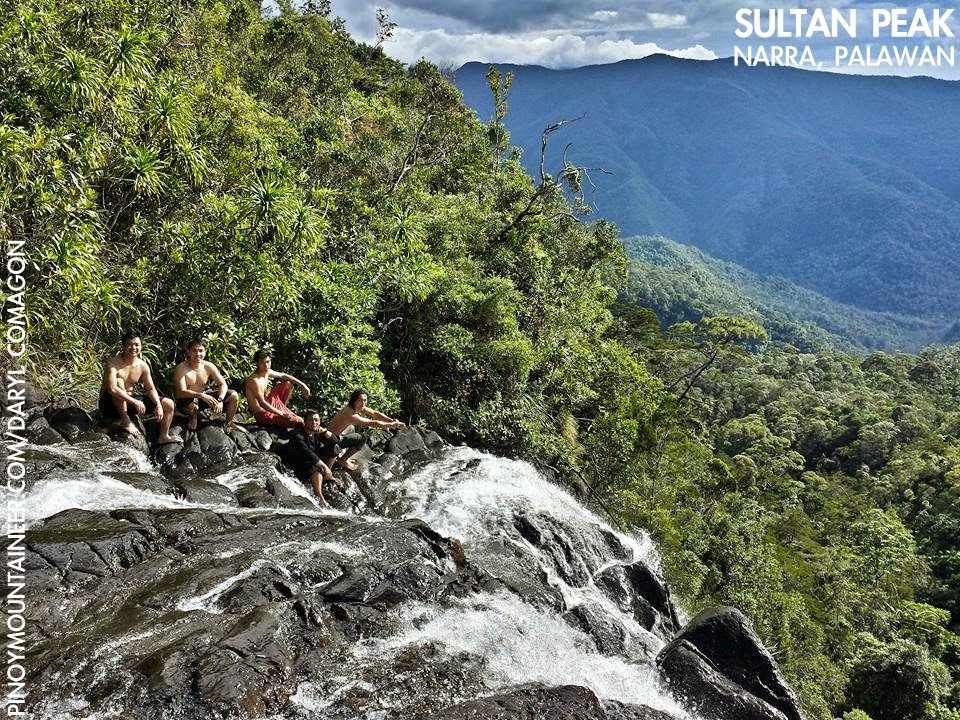 Less than five minutes away from the camp, one can reach the very top of Sultan Falls, one of the major attractions of the hike. Peering down from the precarious rocks atop falls is a breathtaking experience, especially since we could also see, beyond the verdant forests of Mt. Victoria Range, Sulu Sea and Rasa Island. Back at the campsite, we wondered what else lay ahead of us in what was turning to be a beautiful hike.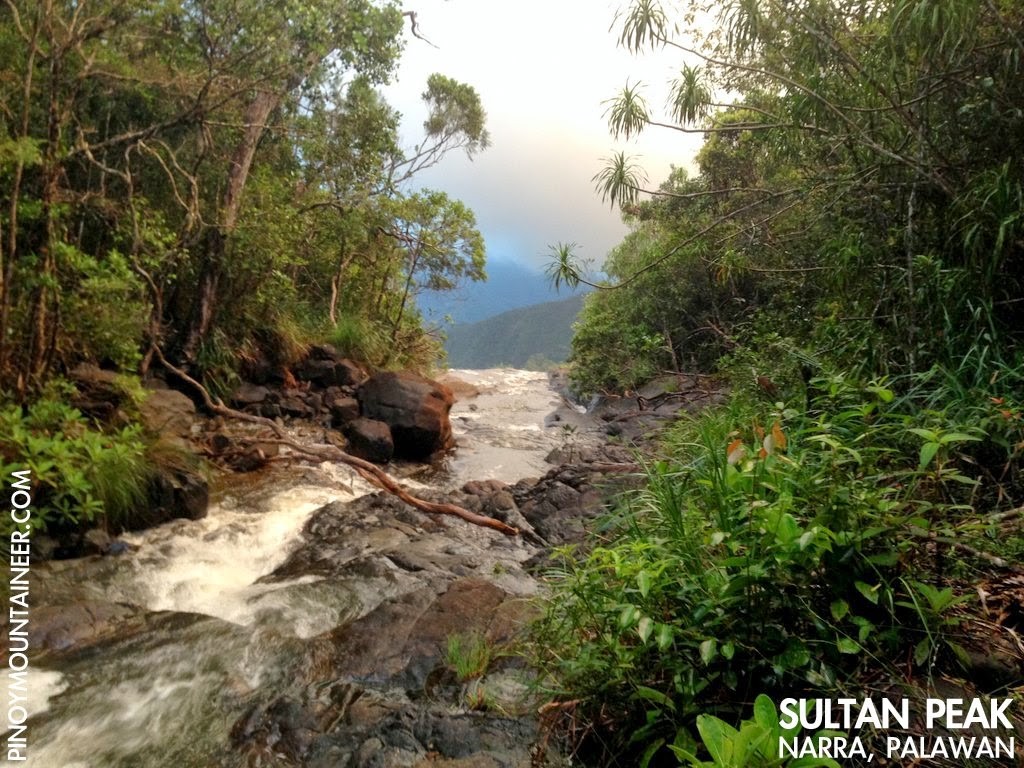 PINOYMOUNTAINEER: HIKES IN PALAWAN
Mt. Mantalingajan (2008, 2014)
408
409
410
411
Mt. Thumbpeak (2011)
180
Mt. Beaufort (2014)
405
Mt. Bloomfield (2014, 2014)
406
427
Jungle Trail to Underground River (2014)
407
Mt. Victoria (2014)
412
413
Mt. Bahile (2014)
417
Mt. Salakot (2014)
418
Cleopatra's Needle (2014)
419
420
421
422
Mt. Magarwak (2014)
428
Mt. Kalbo (2014)
429
Sultan Peak (2014) 437
438 439