Hiking matters #394: Jade Mountain / Yushan (玉山) Part 1: From Tataka trailhead to Paiyun Lodge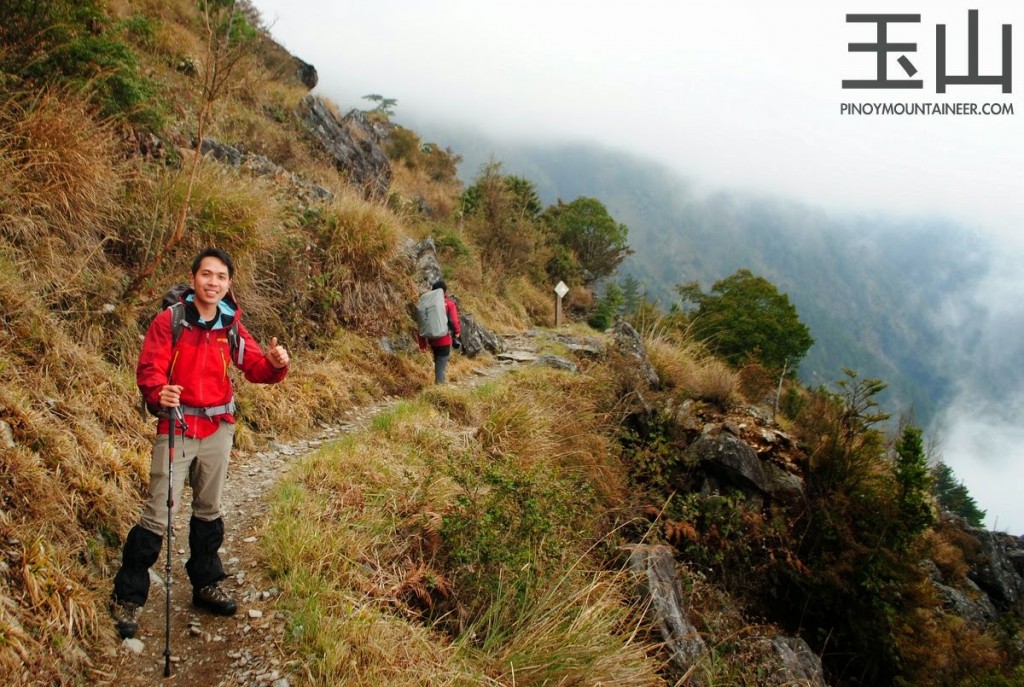 PAIYUN LODGE, JADE MOUNTAIN – We are now all set for the summit assault tomorrow! At 3405 MASL, the cabin where we will spend the night is perched on lofty altitude, and in a perfect spot from which to assault the 3952m Jade Mountain, the highest in Taiwan.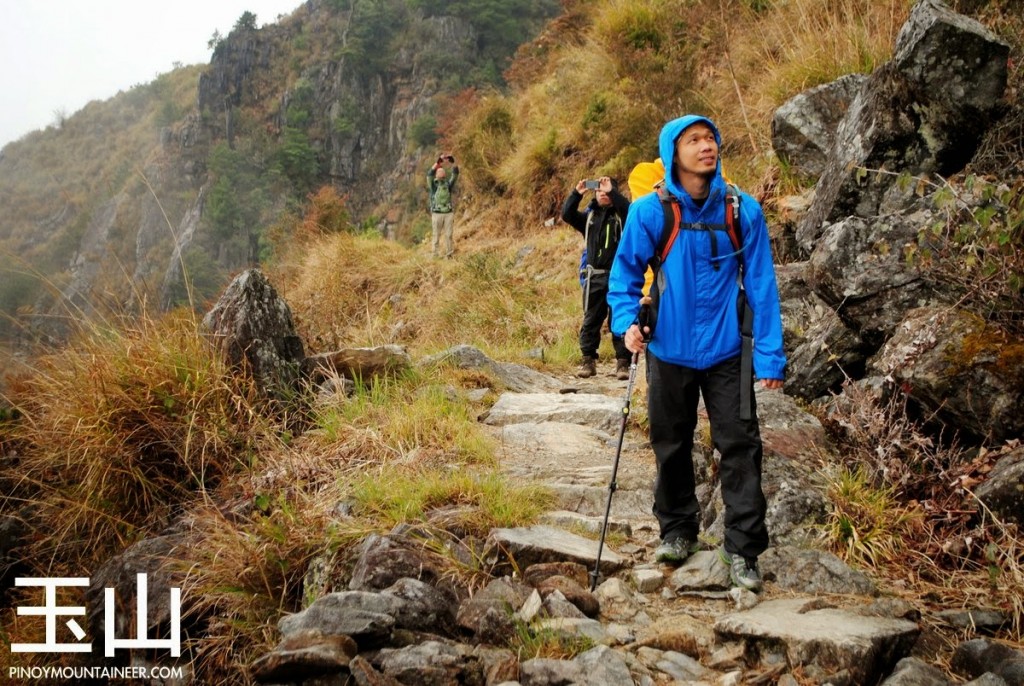 I am of course very excited to climb Yushan. This is my sixth hiking trip in this country – after Holy Ridge, Cilai Ridge, Snow Mountain among others – but the opportunity to climb its highest peak has eluded me. For one, they have a complex process of raffling out permits, making it difficult to even be allowed to hike (this, though, is a good way of limiting the number of participants and should be considered for Pulag). Secondly, this lodge was renovated for two years – making access even more restricted. So it's really a great blessing that I'm finally here.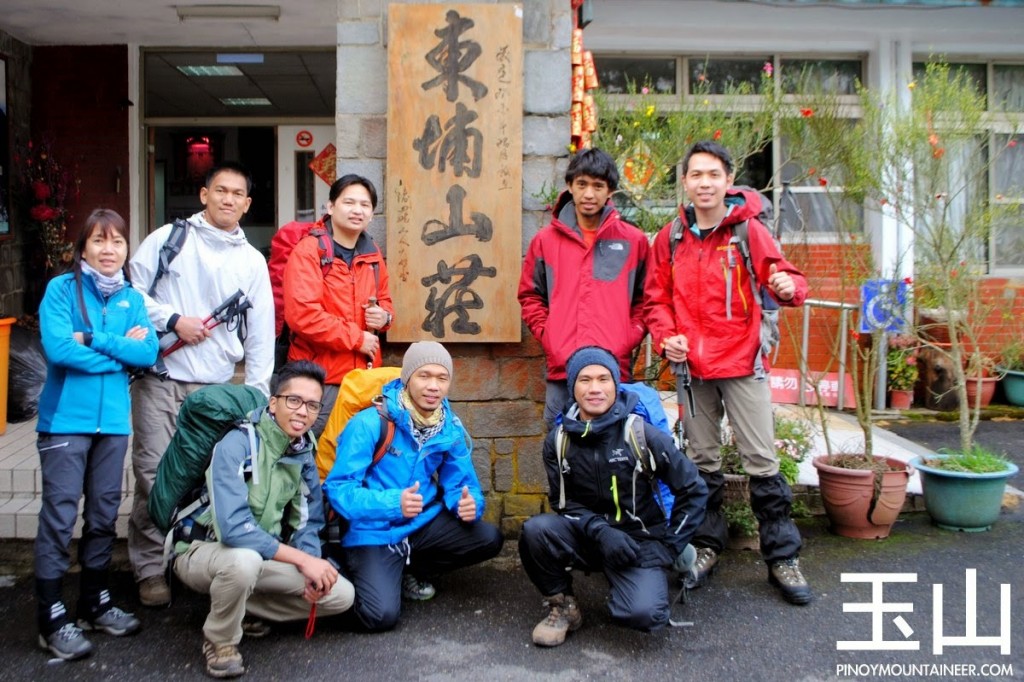 In this trip I am joined by Singapore-based Pinoys Tyrone Nanad, Dada de Silva, Kenneth Valencia, and as well as JB Cunanan, Tita Rios, and Joel Grande, making for a team of 8. There would've been more, but due to the raffle, another part of the group didn't make it, and they instead climbed two rewarding peaks as part of the Nenggao Historic Trail.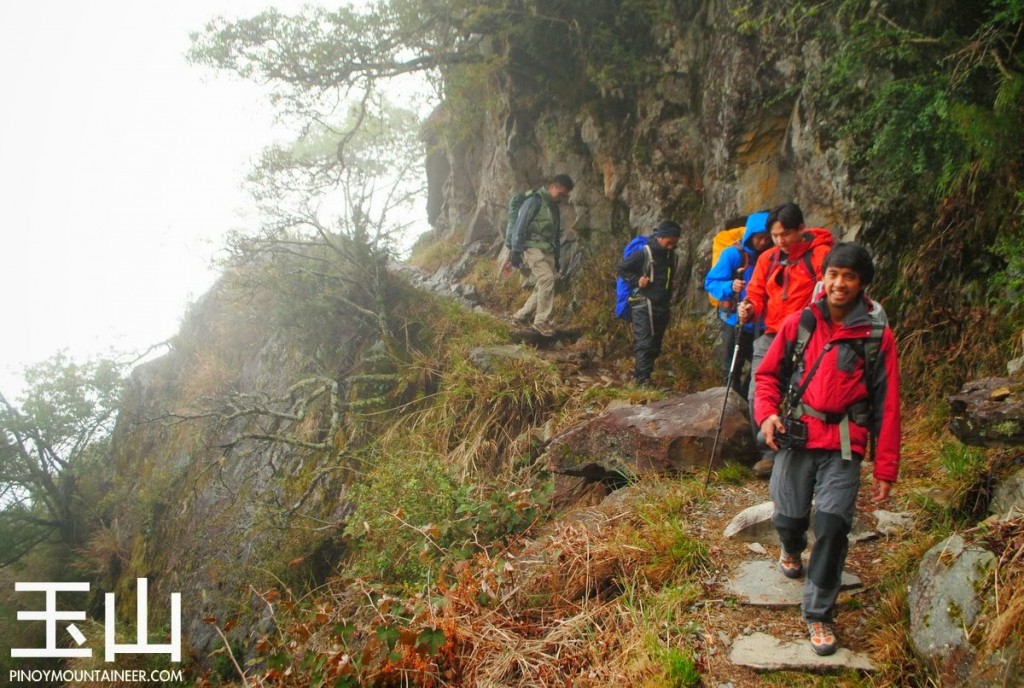 We left Taipei for a lodge near the trailhead at 1600H yesterday, and, after a long, Baguio-like drive, arrived at 2300H, leaving plenty of time to rest. The next day, after breakfast, we started trekking. The trail starts off on a saddle that offers a great view – the starting altitude after all is 2400 MASL. We caught a glimpse of the spring blossoms, specks of white amid the evergreens that cover the mountains.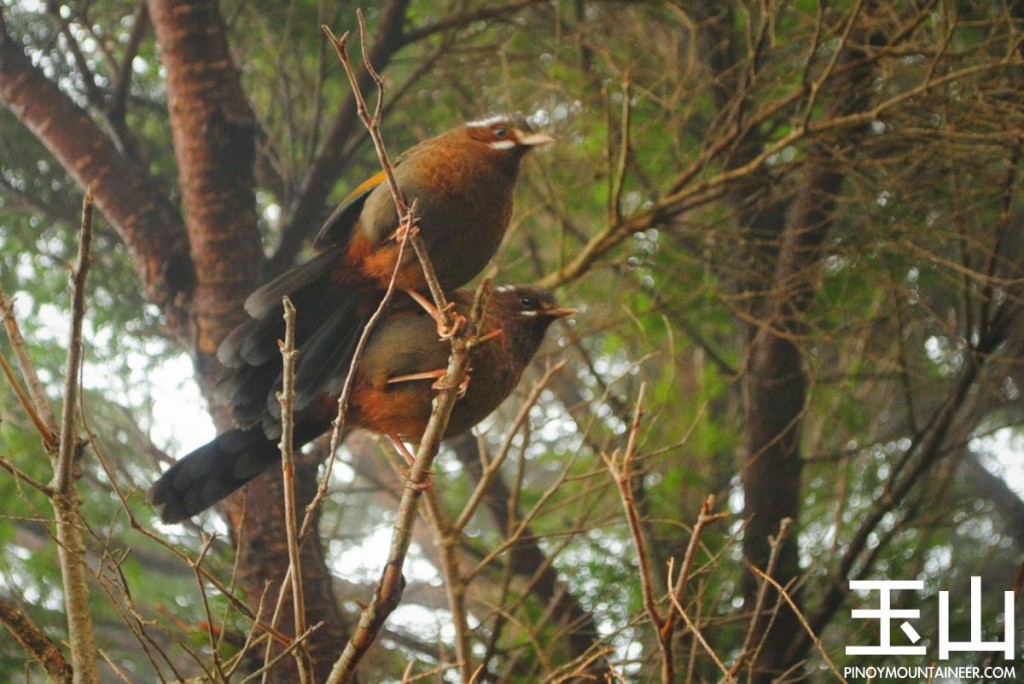 The trail was very gradual. We had lunch past the 5 kilometer mark, in a covered pavilion. Thrushes and squirrels, not unused to human presence, would lie in wait for breadcrumbs and rice, as in Mt. Kinabalu. The trail doesn't really get steep, though some of it passes through ravines so one must always concentrate. The forests – pine, spruce, juniper – were lovely, reminding me of Snow Mountain's Black Forest. Something Filipino hikers are bound to notice are the wooden planks and staircases, metal chains, bridges – all sorts of implements to make hiking safer. The artificiality of it make some anathema to some but they actually make less impact to the environment and minus.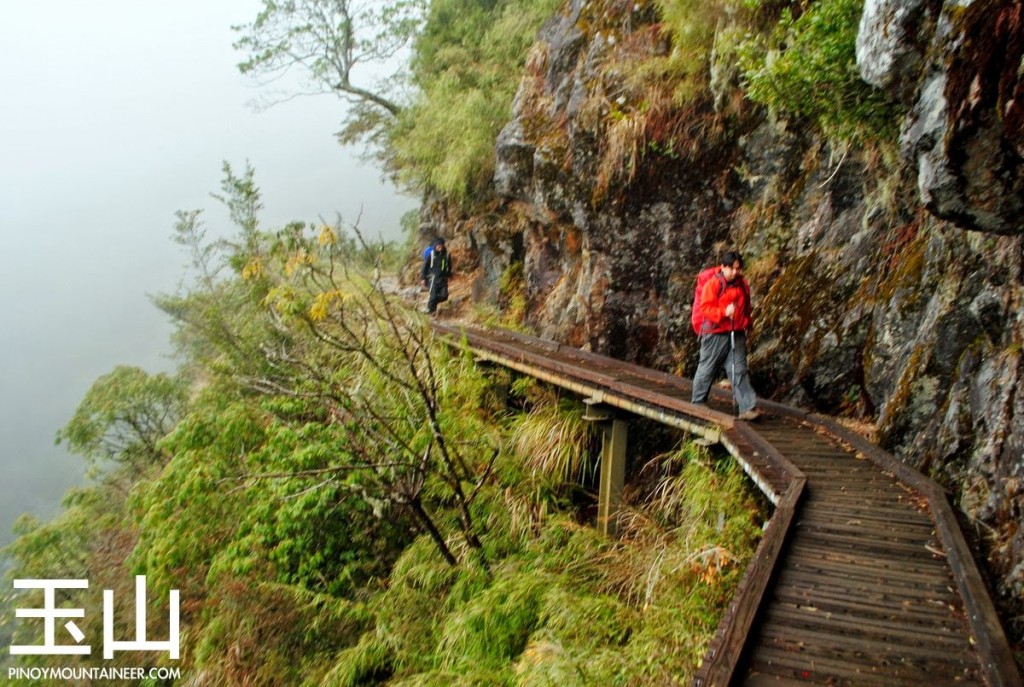 We arrived here at Paiyun Lodge at 1400H, allowing us to have a siesta before an early dinner, and now we,re back to our bunk beds again. As in the eve of many summit assaults past, many thoughts fill my mind and writing about the day's adventure helps me calm down. As the organizer, I want everyone to reach the summit but Tita already said she would just rest – a decision that I respect. I think reaching this altitude is already a nice accomplishment for everyone and we can always go back and better prepare for the next time.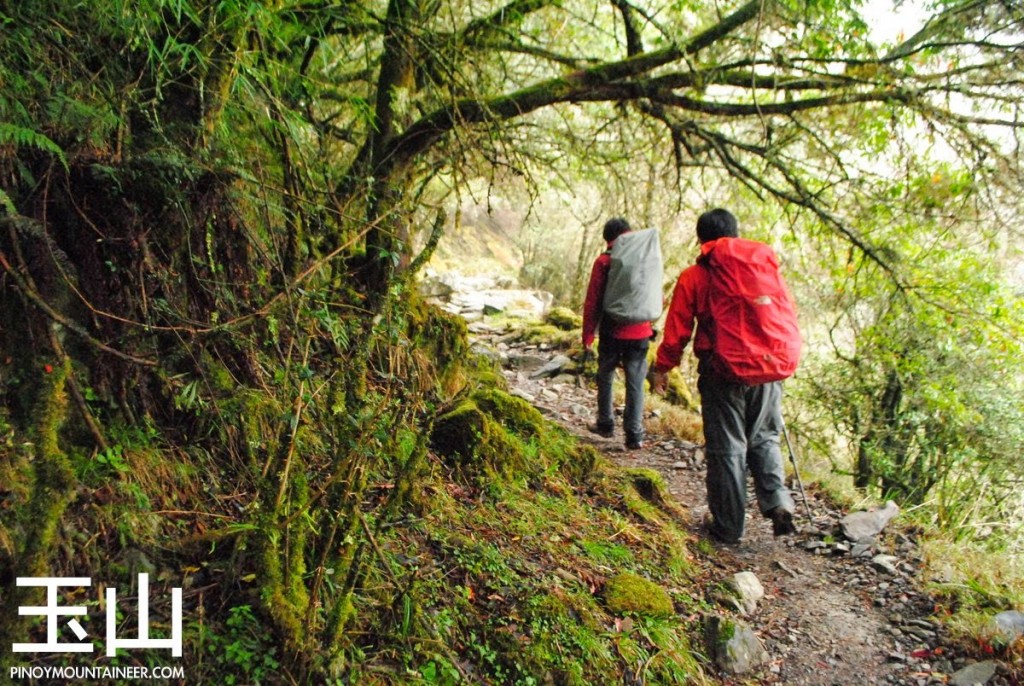 It is still raining here at the lodge – and likely snowing at the peak. One of the Taiwanese hikers commented that it feels like winter: indeed, it did, especially during our siesta when we really felt the cold on a visceral level. This reminds me of one of my favorite Basho haikus:
First cold winter rain /
Even the monkey seems to want
a tiny raincoat.
Though we are prepared for the snow, I do hope that we will have good weather tomorrow so that we will have great views and we will all be rewarded. But whatever happens, this has been a fun trip. I've always said that the we must enjoy every moment of every hike. Still, the summit awaits.
What wonders – or perils – will it reveal for us tomorrow? Continued in Hiking matters #395.


Paiyun Lodge, Jade Mountain
April 4, 2014
JADE MOUNTAIN (玉山) – SPRING 2014
Hiking matters #394: From Tataka trailhead to Paiyun Lodge
Hiking matters #395: Ascent to Yushan Main Peak
Hiking matters #396: Back to Tataka trailhead