(UPDATED) Mountain News: 6 volunteers dead in river crossing incident in San Jose, Tarlac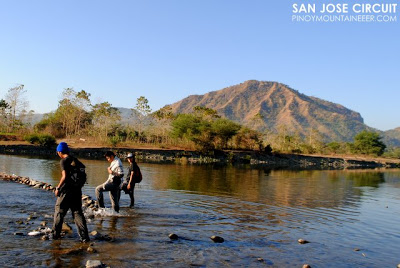 FILE PHOTO: The river in Brgy. Iba, San Jose, Tarlac
We have received reports, both from media and from hikers familiar with the ongoing developments, that a group of outreach participants got caught in a flashflood on August 30 while crossing a river on a hike in Sitio Baag, Brgy. Iba, San Jose, Tarlac. Sitio Baag is home to the "San Jose Circuit" – a trail that runs through three mountains: Mts. Tangisan, Kawayan, and Bungkol Baka. The hikers, who were joining an outreach to the Aeta community in the area  were reported to be descending from Mt. Kawayan when a flashflood swept them from the river they were trying to cross. This incident claimed the lives of 6 volunteers.
An Inquirer report identified the victims as Mark Raven Villanueva, Rocky Sumalinog, Jose Bernadette Ramirez, Jo Marie San Diego and Dooren Adriano (as put forward by their friends the correct names are: Mark Reyvin Villanueva, Rocky Sumalinog, Bernadette Ramirez, Jo Marie San Diego and Doreen Adriano.) Yasmin Solis, the sixth victim, was found two days after the incident
The river in question – Pangasahan River in some accounts – is known to swell during the rainy season.
Flashfloods are the leading cause of hiking-related deaths in the Philippines. In September 2011, hiker Adrian Alba was swept by strong currents in Rodriguez, Rizal. In 2008 and 2009, two incidents in Anawangin Cove in Zambales also involving river crossings, also claimed the lives of several hikers.
The mountaineering community has taken to social media to express sympathies over this tragic accident. We are praying for the comfort for the families of the victims.