Hiking matters #473: Introducing Mt. Tumanoktok (1260m) in Mayoyao, Ifugao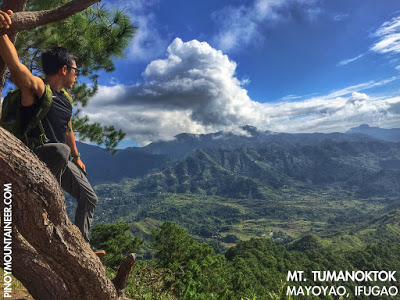 MAYOYAO, IFUGAO – One day after the trek up historic Mt. Nagchajan (see Hiking matters #472), I was joined by my hiking buddy Coby Sarreal and rock climber Onyx Calago on another hike in Mayoyao, this time up the little-known Mt. Tumanoktok. Coby and Onyx had trekked in the past couple of days from Cambulo-Batad-Bangaan and we met in Helen's Homestay where in Mayoyao where I had been staying since Thursday. After an early breakfast we walked down the road towards Mayoyao Hostel, and began the hike to Tumanoktok.


With wide paths, expansive views, and pine trees, Mt. Tumanoktck can be called a "mini Mt. Ugo", in the same way that I likened Nagchajan to Amuyao. Tumanoktck, however, is a more serious hike compared to Nagchajan in terms of mileage. Still, it was a very enjoyable route very much reminiscent of the section from Indupit to Domolpos. This time, instead of views of Nueva Vizcaya, we could see the villages and rice terraces of Mayoyao, including those of Chaya and Mt. Nagchajan on top — and all the way to the mountains of Aguinaldo, Ifugao and the peripheral peaks of the Cordilleras as they empty into the plains of Isabela.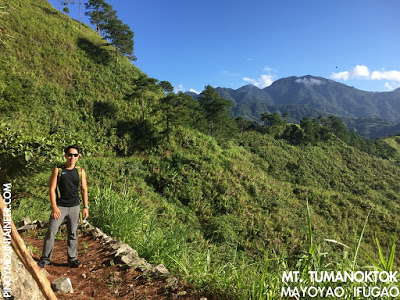 After several meanderings, and an eroded portion which provided the only really tricky part of the hike, the trail becomes more forested, and at times we were surrounded with pines. A moderately steep ascent leads to the summit, which has two huts, a bench, and a pine tree – all of which make it not just a great viewpoint but also a place to hang out. Ah – how I wish there was time to just go up there and read one of my favorite Gabriel Garcia Marquez novels!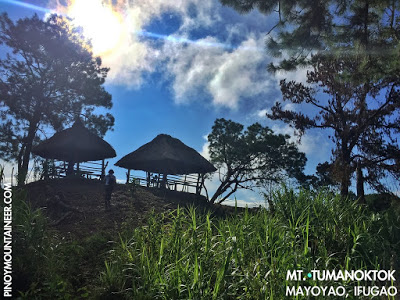 A stone marker that shows that the summit is the actually the boundary of three different barangays. I measured an elevation of 1260m – making for an altitude gain of around 300 meters. Past the summit we saw a trail that opens up the possibility for a traverse to the east, going down one of the lower barangays of Mayoyao. But that will be for another time.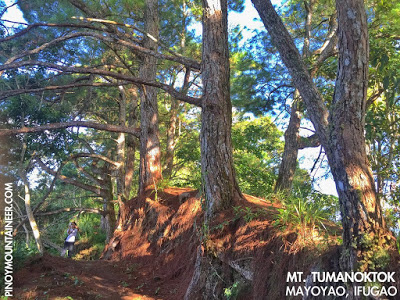 In all, it took us 1.5 hours to reach the summit, while the decent was just as straightforward, taking less than an hour. Even though I will miss Mt. Amuyao via Mayoyao (this will be for next time), I feel very fulfilled having done two new peaks in the Cordilleras, not to mention three days of trekking around the rice terraces, beautiful as they are a treasure trove of cultural heritage. Thank you Mayoyao! I will be back soon.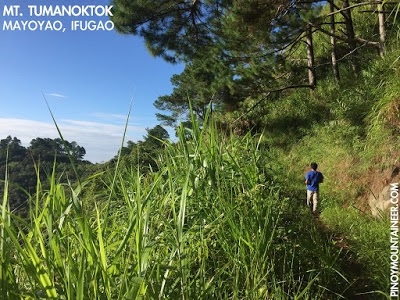 TWO DAYHIKES IN MAYOYAO, IFUGAO (2015)
Hiking matters #472: Mt. Nagchajan
Hiking matters #473: Mt. Tumanoktok