Opinion: Lessons from Mt. Talinis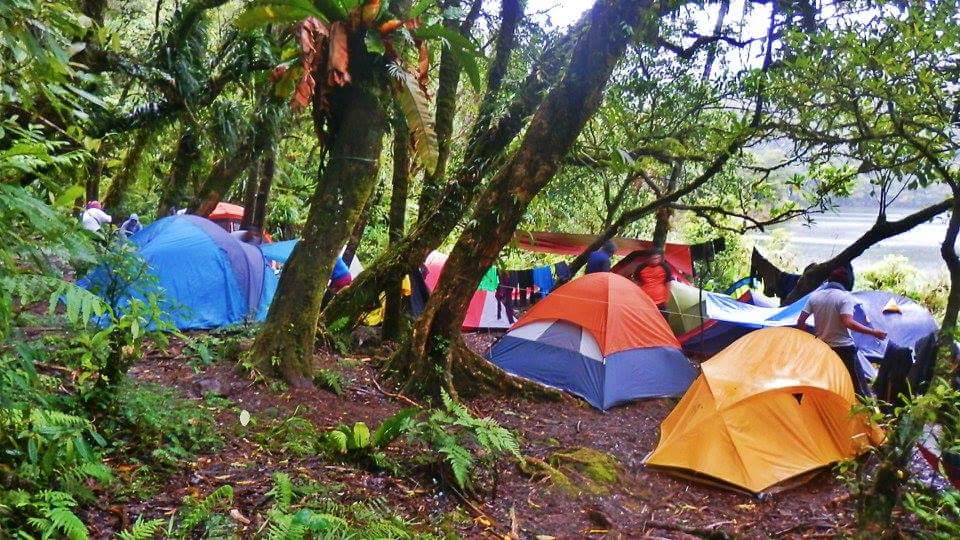 Pinoy Mountaineer is calling for a constructive conversation about what we should do to preserve the beauty of Mt. Pulag and other mountains in light of the problems brought about unregulated ecoutourism. Contributions are welcome at news@pinoymountaineer.com. 
by Eugenio Salonga
Thought I'd share my two cents regarding the issue of overcrowding in Mt. Pulag. I'm a proud member of the Cuernos de Negros Mountaineers Club, Inc. here in Dumaguete, with Mt. Talinis our beloved bundok here.
This topic kinda reminds me of the similar scenario in Everest where climbing it has attracted so much people that it has left an unimaginable amount of trash and human waste. I believe it is similar here in Mt. Pulag where it has become more accessible to the common tourist, although of course climbing a sub 3000m mountain is probably easier than climbing a mountain more than twice its height. I fear that the obscurity of the summit has become a mundane experience.
The allure of reaching the summit has been taken advantage as a means of income i.e. guides and related services, especially for the locals. This isn't bad per se, but at the expense of higher risk of damaging the mountain is already questionable. More often than not it is greed that blinds us and we don't notice the deterioration of nature that ultimately is a bane to us all.
What we do here in Mt. Talinis (via the Dauin jump off) is to limit the number of climbers to (cannot recall the exact number but it is definitely less than 40), also because the campsite before the summit can only accomodate as much. It is quite horrifying that I have seen food wrappers and empty bottles, both plastic and glass at the shores of Lake Nailig.
To avoid this, the LGU in Dauin makes sure that the guides are trained properly with the emphasis on Leave No Trace principles. Thankfully within the LGU there are members of our club and they themselves are the ones exerting effort of conserving the mountains. Also, in our club, it is an unspoken agreement that every climb is a clean-up climb. I believe that it is in these small but doable efforts that have major impacts to the health of the mountain.
It is also interesting to note that the altitude difference between the jump off and summit of the Ambengeg trail (heard and read that it also known as the tourist trail) is less than a thousand meters. Please correct me if I'm wrong as I only derived this info from an episode of Biyahe Ni Drew. Still, I can only imagine how it would be way less difficult of taking this trail instead of the Aikiki and/or Tawangan trail. Based on what I've read and heard, you ought to think twice of undertaking the Aikiki or Tawangan trail if you lack experience. Then again according to what I've read and heard, the preparation and journey will reward the climber with awesome views that seems so otherworldly. I think that there should be a limit on the number of climbers on all of these trails to lessen the impact during a trek, thus preserving them.
I also hope that if that many climbers reach the top they all take LNT seriously. Orientation is a must and I think rewarding those who bring down garbage (not just their own) is not exactly a bad idea. Probably a discount in fees of entering the mountain or a free souvenir would be nice. Haha!
One final point I would like to add is that we are quite fortunate that the influence of our club reaches beyond Silliman University, where it is based, partly because it has been here for almost three decades now. The tradition of a local mountaineering club being the guardians of their respective mountain has been beneficial because preservation is prioritized and I applaud this because it is voluntary and out of the love for the environment.