Hiking matters #122: Mt. Kalawitan Part 1: From Sabangan to Apa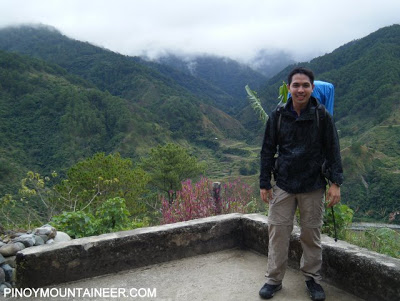 For my first major climb this year, I went up Mt. Kalawitan in Sabangan, Mt. Province, at 2714 MASL the 10th highest mountain in the Philippines and 4th highest in Luzon. This was a surprise trip, hastily planned out of excitement over the fact that finally, it is safe to climb the mountain.
Read the itinerary of Mt. Kalawitan in PinoyMountaineer here.
I took the deluxe Victory Liner bus at midnight, and arrived too early (0430H) so I headed first to Good Taste Restaurant in Dangwa. It was a perfect place to wait because the Sagada-and Bontoc-bound buses are just in front of the restaurant. I took the first trip, which left at 0640H.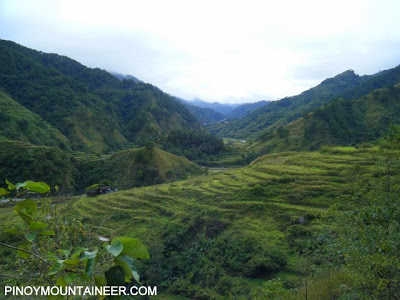 Halsema Highroad is of course one of the most scenic and breathtaking highways in the Philippines. Two high peaks are within 'walking distance' of the highway: Mt. Timbak in Atok, Benguet, and Mt. Osdung in Brgy. Madaymen, Kibungan, Benguet. In retrospect, I realize that both these peaks can be climbed on the way to Kalawitan – if one had a rented jeepney or private vehicle.
Before reaching the town proper of Sabangan, I got off at Panorama Viewpoint. On the second floor of this very beautiful viewdeck, there is a small cafe which serves delicious pancakes with honey! Roger Oplawan, one of the newly-trained guides for Kalawitan, was already waiting for me there.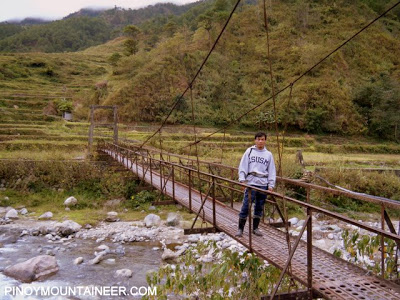 We headed down towards Chico River, still near its source, and we were greeted by the scenic views of the rice terraces of Sabagan, and other pastoral scenes. After crossing the river by a hanging bridge, we went up some hills and slopes, most of the time walking across a narrow cement path that counts as one of the walls of the irrigation canals. It was quite slippery!
Finally, after just an hour, we reached Apa Campsite. I met Rolf Boller, a Swiss volunteer who spearheaded the development of Apa Campsite and the Kalawitan guiding service. I also met the other guides, as well as climbmates: Helen, Mia, Philippe, and Carol.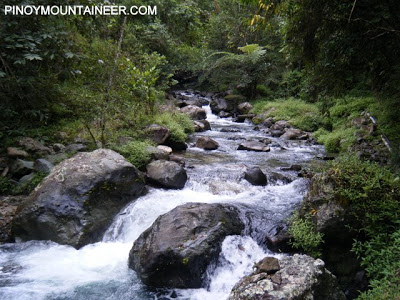 Lunch was served: Hunter's stew with itag or etag (salted pork), beans, and vegetables, of course with rice. Everything was organic, fresh, and delicious. We toured the place, including a nearby river; Rolf showed me the old artifacts of the hunters that is still preserved in the huts. It was getting to be a cultural experience as well!
Later in the night, local wines were served, including a very delicious rice wine! They also brought out a nose flute, and we had marshmallows on the bonfire. We retired to the hunters' huts; blankets and banig were provided. The time that would have been spent in pitching tents and cooking food was spent instead in listening to the stories about Sabangan – how the elders fled to Apa during World War II, and the beautiful Cordillera way of life.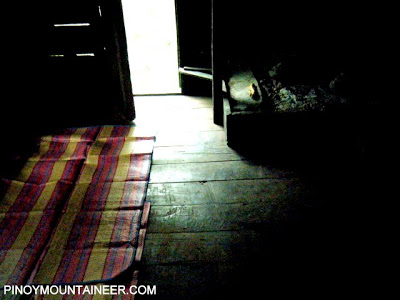 Yet, a far more challenging day lay ahead as we would be scaling 1500 MASL from 1190 to 2714m to reach Mt. Kalawitan's summit! To be continued!