Opinion: The view from South Africa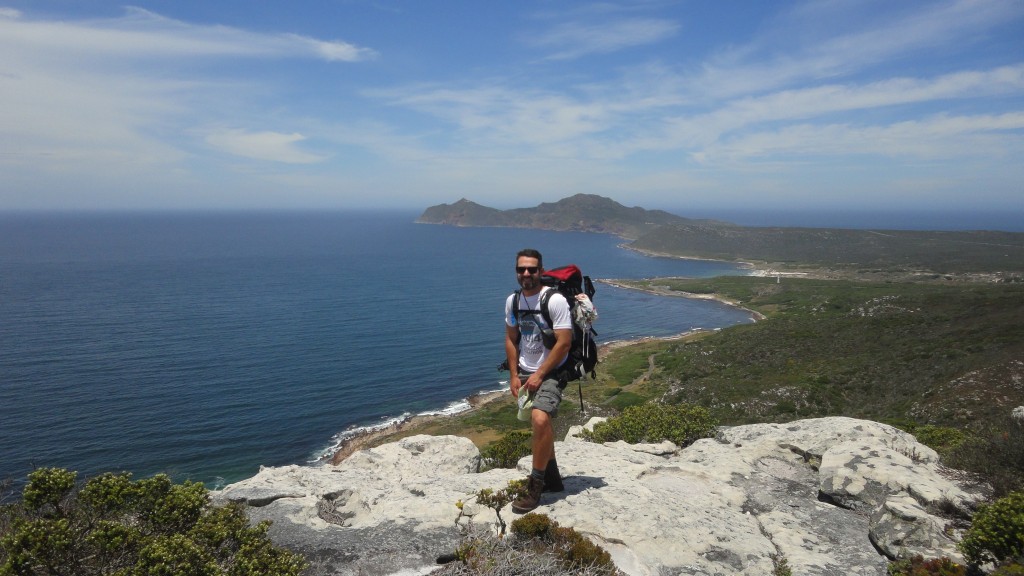 Pinoy Mountaineer is calling for a constructive conversation about what we should do to preserve the beauty of Mt. Pulag and other mountains in light of the problems brought about unregulated ecotourism. Contributions are welcome at news@pinoymountaineer.com. 
by Justin Hawthorne
Professional Mountain Guide & member of the Mountain Club of South Africa

CAPE TOWN – I will contribute to this conversation as I have hiked Mt Pulag and feel any discussion related to conserving and protecting the National Park is of great importance. It is a mountain of incredible beauty, offering a wonderful multi-day hiking trail – one I would love to do again. When we hiked the trail, we were the only hikers ascending via the Akiki Trail, and the only ones sleeping at the summit camp (3 pax, incl. guide). We descended via the relatively straight forward Ambangeg Trail.
I do not have a thorough knowledge of all the politics and agreements in place in terms of who manages the Park, the relationship between neighboring farms/landowners and the Park, any issues and concerns over the flora and fauna within the boundaries, and I have not read all the latest rules and regulations regarding hiking Mt Pulag. However, from my experience, I picked up similarities in terms of issues faced with Mt Pulag, and the Table Mountain National Park in Cape Town, South Africa and also noted certain issues which Pulag should address.
The Table Mountain National Park (formerly Table Mountain Nature Reserve pre-1998) has a policy in place which bans anybody from camping on the mountain. There are a few mountain huts/overnight facilities, but under no circumstances may you pitch tent/ camp under the stars or sleep in a cave. With camping comes many negative aspects: litter, human waste, degradation of the immediate environment (flattening vegetation, burning vegetation), graffiti, and worst of all, unwanted vegetation fires. Camping and sleeping on the mountain was permitted until 4 decades ago.
A problem we face here in Cape Town is the open access nature of the Park (no fenced boundary). Pulag faces the same challenge. Having to deal with neighboring farmers and villages poses an interesting challenge for authorities. Issues we have include illegal bark stripping of indigenous forest trees (a major ongoing battle), poaching and crime (muggings). What is a simple and primitive, but essential, approach is visible patrolling within the Park. Field rangers need to be actively patrolling (in uniform) in order to create a presence, the first step to controlling any aspect of law enforcement.
Mt Pulag in my opinion should be managed at a provincial level, and remain open – all year round. Managing at National level requires a thorough and efficient administration and one fears that officials sitting in the head office managing National Parks around the nation will not give every Park the required funding in order to function optimally. What should be implemented is a simple permit system: limited permits issued per day, at a set fee, open to all. Depending on the route to be hiked the authorities could implement a guide requirement (e.g. Akiki Trail – guide required, Ambangeg Trail – no guide required). Of course, should a guide be wanted for the trail, that should be the hikers' choice. A limit to numbers (incl. guides) – for example 24 persons per day. Group size limitations could be limited to 12 persons. Having a group of 30 persons camping at the same campsite creates a massive burden on the fringes of camp – damaging the vegetation, etc. The permit/payment system needs to be simple and efficient.
There is a delicate balance needed between creating a safe trail for hikers, and not destroying the uniqueness of a particular route.
Lion's Head in Cape Town has ladders, chains and staples affixed to rock face, to create a safer climb as the mountain has high numbers of ill-prepared people venturing up its slopes which often results in mountain accidents. Having fixed assistance, more people venture up the mountain because these climbing aids have made it easier to succeed. As a result, the mountain sees an incredible volume of walkers and still sees a large number of incidents (mountain rescues). Mountain purists would prefer the routes to not have fixed climbing aids, and rather rely on skill and scrambling ability to get up – an issue that creates an interesting debate.
Sure, the trail could have had a little extra maintenance, but in no way was the footpath in a bad state. One observation I made was that on the Ambangeg Trail there were Tree Fern stems that were being used in muddy sections as 'boardwalks' – surely another material could be used? Or are these large ferns of no environmental value?
The authority needs to listen to everyone's opinions and draw up a solution which primarily aims to conserve Mt Pulag, while not closing the door on the international mountain community and considering the local community who may rely on the mountain as a form of income. Interesting times ahead…