Opinion: Mt. Apo reopening is too soon and too expensive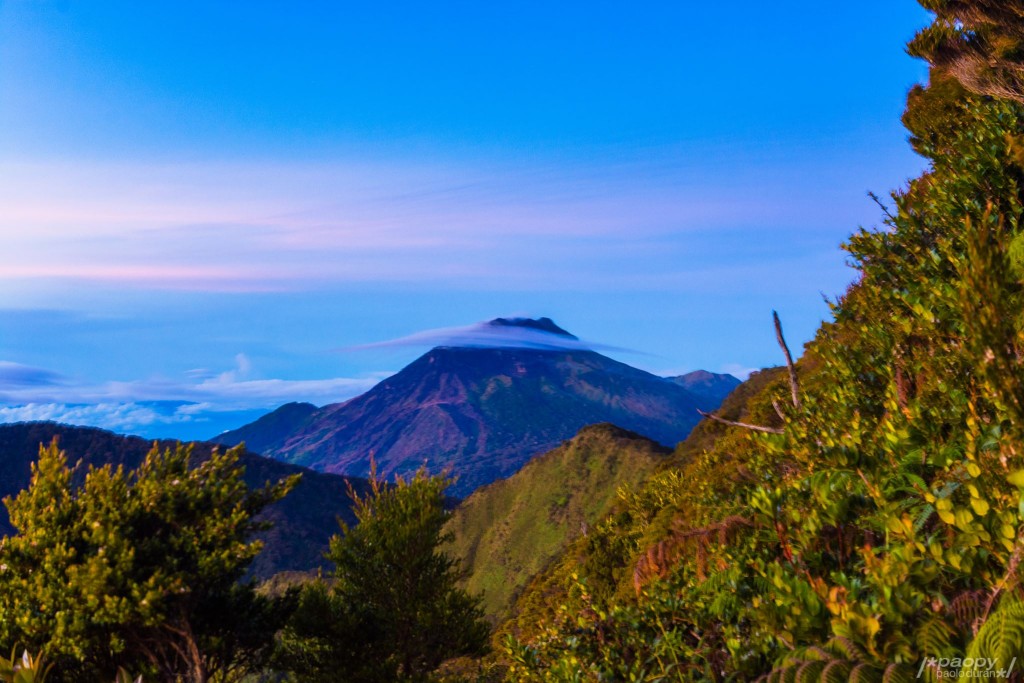 by Gideon Lasco
In the aftermath of last year's forest fire that ravaged Mt. Apo, local authorities pledged to close the mountain for 3-5 years to allow its recovery. At the time, Kidapawan City mayor Joseph Evangelista said: "We have to sacrifice in closing the annual climb as I cannot sacrifice Mt. Apo that has served as landmark for greatness for centuries through its rich natural resources." Across the board, officials seconded the motion; Roberto Alabado III, the regional director of the Department of Tourism in Southern Mindanao, supported the move, saying: "Our focus is mainly for sustainable tourism…we have to consider the carrying capacity and the health of the environment before we encourage tourism activity in the area."
That these pronouncements would be discarded in favor of a reopening, less than a year after the devastating incident that affected over 300 hectares of forest in one of our country's most important natural wonders, is troubling, to say the least. What made the authorities change their mind? Given the way Mt. Apo was run in the past, is 11 months enough to come up with a regularized scheme that will guarantee safeguards for the mountain, and a more efficient regulatory framework for hikers?
Equally troubling is the new policy that raises fees to P2,000-P4,000 (the price range depends on the season and whether you're going to traverse or not). The fees before were already expensive to begin with, and this new price regime makes things even worse. I have heard the argument that it is to limit the number of hikers, but I think there are better and fairer ways to do this; I would prefer the privilege to climb a mountain to be based on one's sense of responsibility rather than one's ability to pay. I'm all for livelihood for communities and revenue for the LGUs – but I'm also for fairness and reasonableness. It must be recalled that even before the forest fires, there have already been questions raised about accountability of the funds collected. With 1,000-1,500 collected per hiker and thousands of hikers visiting each year, the fees easily amounted to millions each year. Ironically, the LGUs complained of lack of funds for fighting the fires and patrol the mountains. Where have these funds gone?
In response to the recent developments, then, I am first of all calling for transparency on the part of the PAMB and  the LGUs in their decision-making process, in light of their previous statements. If indeed "sustainable tourism" is their priority, they need to show that mechanisms are in place to make this happen. If indeed, as they said just last year, the mountain takes time to heal, they need to show that the mountain has indeed healed enough to reopen it to hiking activities. I do not yet see the justification for its opening; the burden of scientific proof must lie on the PAMB to show that the mountain has recovered and is ready.
Secondly, if the reopening does push through, I am calling for fairness in terms of the fees, and, regardless of how much will be collected per person, accountability in terms of how the funds will be spent. With thousands of visitors, this will amount to millions in revenue that must be used for the benefit of the mountain and the communities. With this kind of fee structure, there is no excuse for lack of human resources to patrol the mountain.
Thirdly, I am calling for consensus on the part of mountaineers as to how we can respond to this development – a consensus that I hope will extend to the PAMB. and other stakeholders, in the form of meaningful dialogue. Mountaineers from Mindanao, who are much more familiar with the situation than we are, would know best what steps to take, and we are ready to listen to and support their positions about this matter.  Ultimately, despite our differences, our priority should always be the protection and conservation of Mt. Apo and working together towards this goal.
Feedback at gideon@pinoymountaineer.com