Hiking matters #549: Didicas Volcano, the youngest Philippine island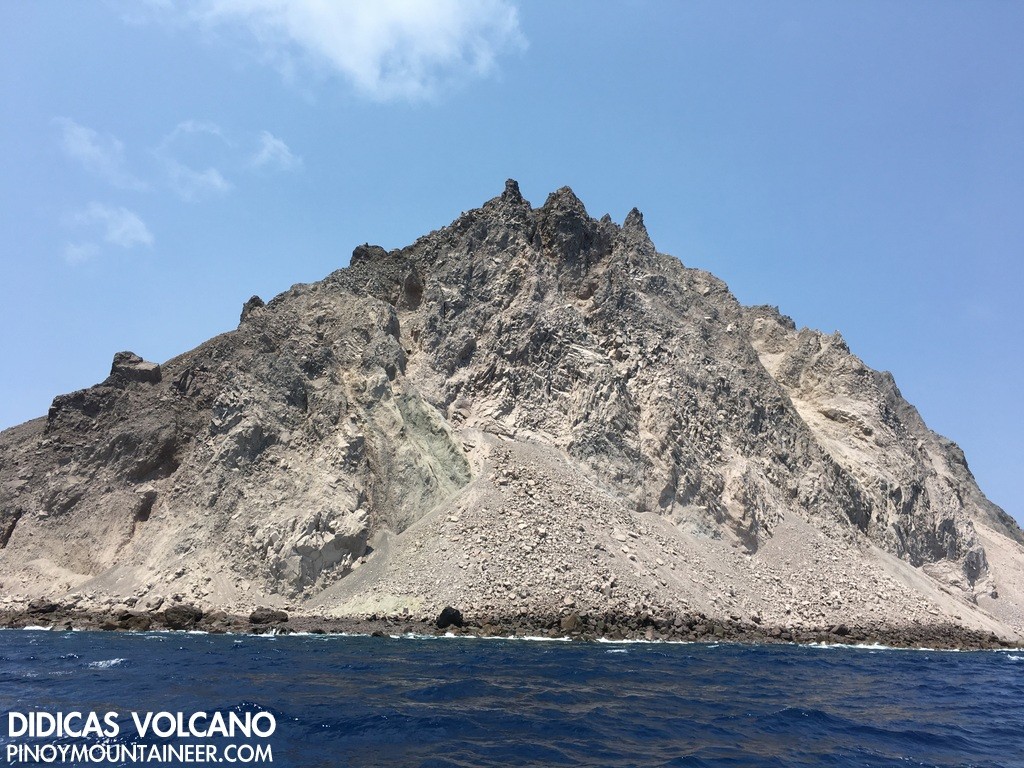 CAMIGUIN NORTE – After the very memorable trip to Babuyan Island that saw us climbing Smith Volcano (Hiking matters #547) and Mt. Babuyan Claro (#548), we boarded the M/V Angelica to Camiguin de Babuyanes – also known as Camiguin Norte. But we had a very important detour to make: a visit to Didicas Volcano, the volcano island that emerged from the sea after a volcanic eruption in 1952 and rose to over 200 meters above sea level. This volcano held much significance for our group as we wanted to visit all four active volcanoes of the Babuyan Islands.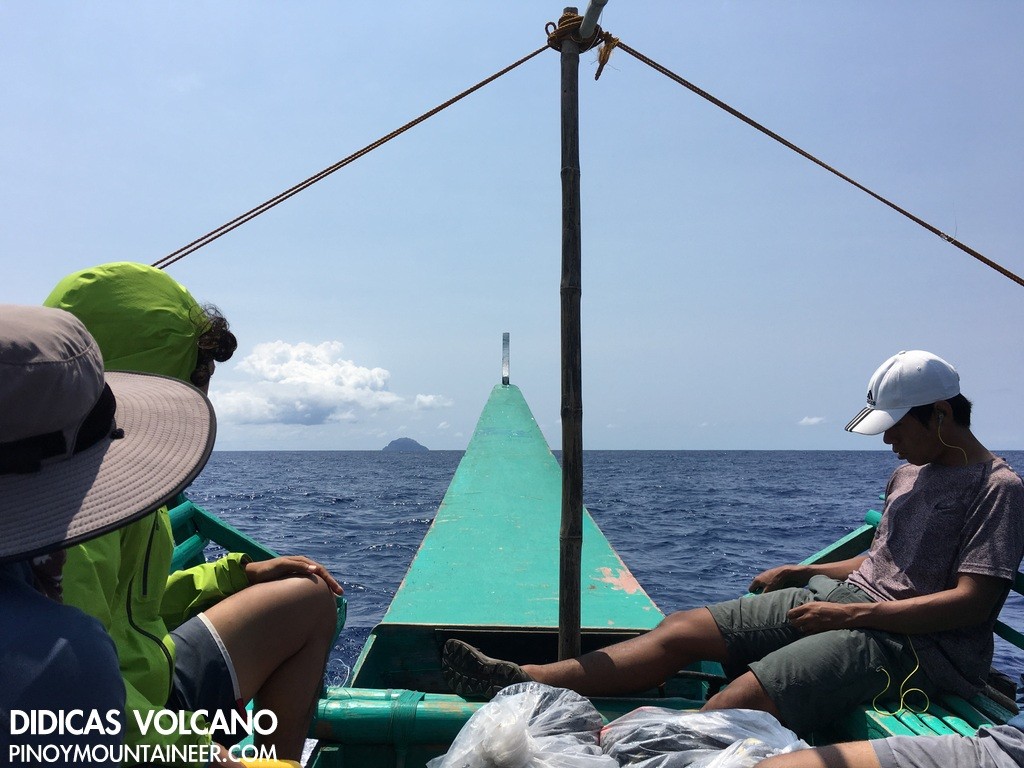 We left Babuyan at 0710H, amid significantly rougher waters compared to our previous two legs. Although Didicas was visible early on, it took well over five hours for us to approach the island. We semi-circumnavigated it, glancing at the sulfuric vents in the upper reaches. Even without landing, it was very clear to us that the volcano could not be climbed at the moment – nor would it be safe to attempt an exploration, as the rocks look as if they would erode anytime.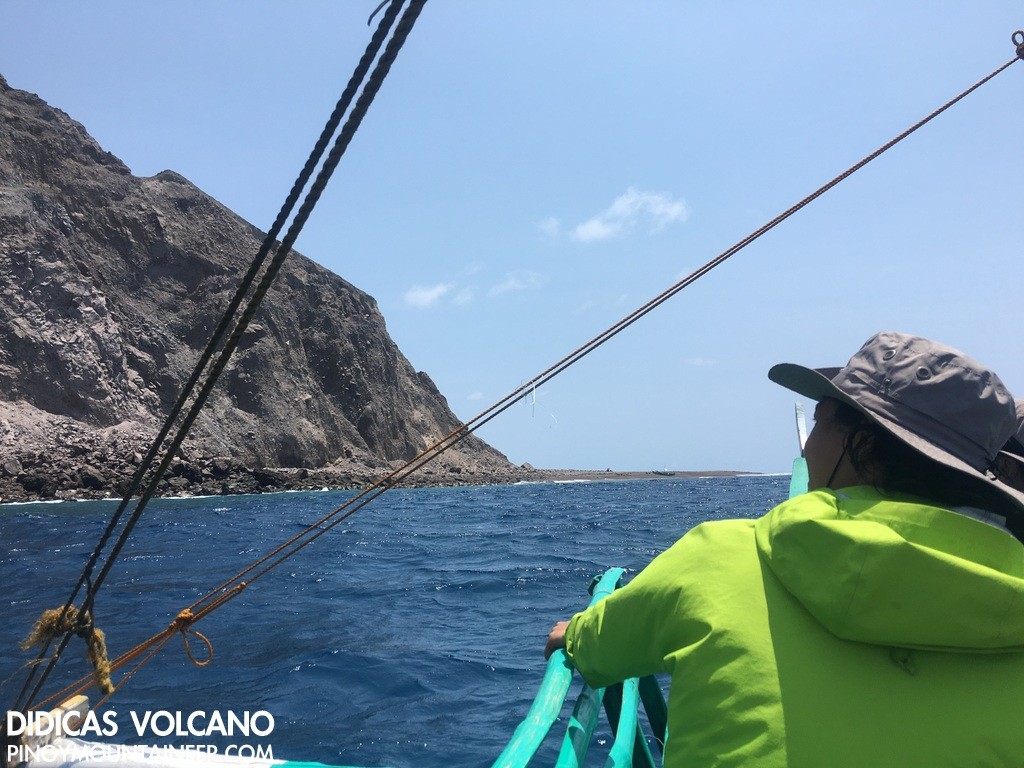 Even so, there was a small beach made of volcanic sand and we managed to land there – three at a time, just to have photographic documentation of the volcano. Because the currents were strong we could only use the raft to make a landing – which in my case was quite rough. We were very elated nonetheless as we reached one of the most distant  – and likely the youngest – Philippine island.
It was already past 1400H by the time we were able to leave Didicas and head for Camiguin Norte. Camiguin de Babuyanes – our final – was visible, Cristobal-like in shape even as we were in Didicas, but it would take almost four more hours before we would arrive in Brgy. Naguillan and spend our last night in the beautiful Babuyan islands.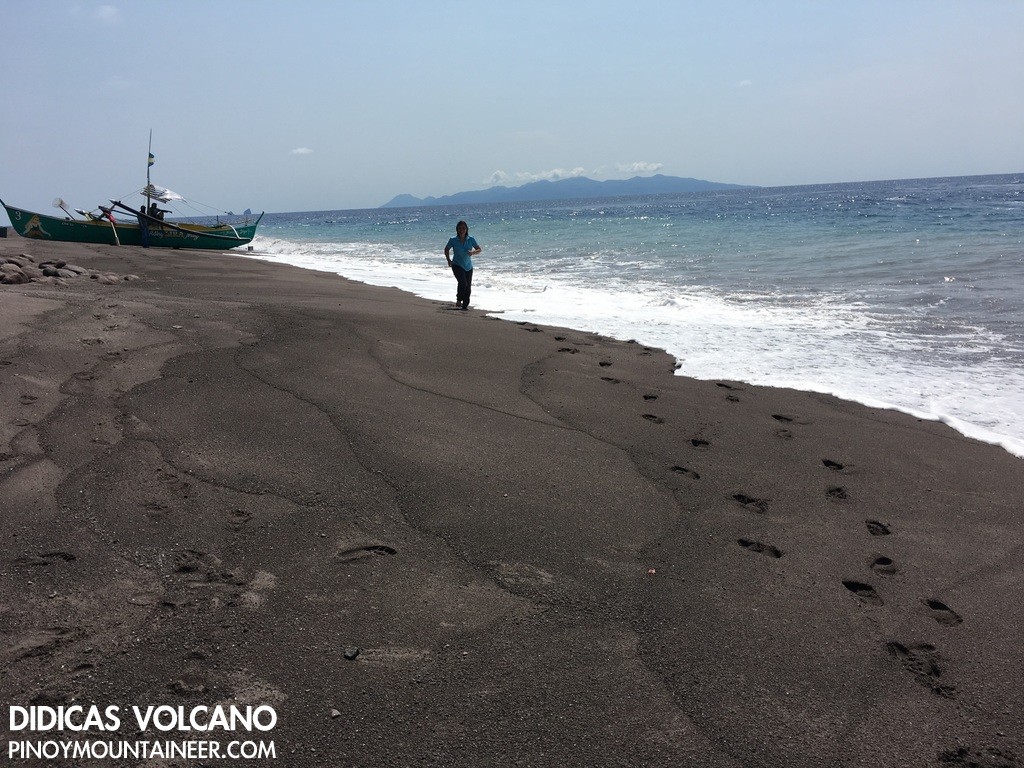 VOYAGE TO THE VOLCANIC ISLANDS OF BABUYAN
Hiking matters #546: Trekking in Calayan Island, Babuyan
Hiking matters #547: Smith Volcano (Mt. Pokis) in Babuyan Island
Hiking matters #548: Mt. Babuyan Claro (Chinteb a Wasay) in Babuyan Island
Hiking matters #549: A visit to Didicas Volcano, Philippines' youngest island
Hiking matters #550: Hiking up Mt. Camiguin de Babuyanes