Staying safe: Hiking security tips for mountaineers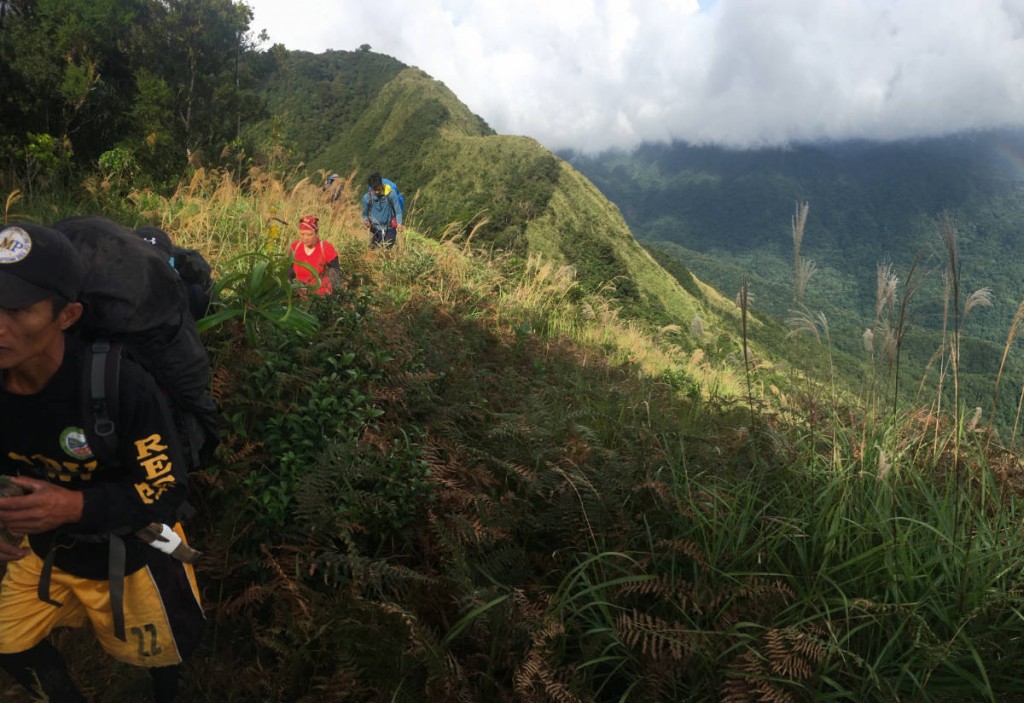 We often associate mountain climbing with freedom, and fortunately, most of the time it is true: hiking in the Philippines remains generally safe and highly recommended.
Even so, crimes have unfortunately happened in the mountains – from mugging and physical assault to campsite theft. For a long time, Mts. Sembrano and Mt. Romelo gained a bad reputation for theft, and very recently we are hearing reports of a mugging incident in Mt. Balagbag.
Meanwhile, mountains are also occasional venues for conflicts involving the military and armed insurgents, and while there has not been any report of mountaineers getting caught in the crossfire in recent memory, the risk of being affected – or even just inconvenienced – by such situations also merit consideration. Hiking security is thus an important matter for everyone – particularly hike leaders and organisers – to consider.
Here are some tips that can help mountaineers stay safe and deal with security concerns:
(1) Research about your hiking destination's present situation before proceeding with your hike. Were there recent security issues or incidents? Recent reports of 'encounters' between military forces and armed insurgents? If so, it is probably to change the venue of your hike. Sometimes, this information can be gathered in media or social media report (and Pinoy Mountaineer tries to post about them) but there are times when you must contact the locals directly.
(2) Register and exchange contact numbers with proper authorities. Most hikers leave their contact numbers in logbooks, but it is also important to get their numbers in return. Let them know of your exit point and estimated time of return. It is also good to know other relevant emergency numbers:
National Emergency Hotline: 117 / 911
Philippine National Police 24-hr hotline: 027222353 / 027229587
Tourist Assistance Hotlines: 025241728 / 025241660
(3) Give your itinerary, names, and contact numbers to a third party or a 'rescue officer'. This is standard protocol for hiking clubs and should be standard practice for all hikers. Someone not in the hiking team should always know your whereabouts, and this applies to every individual in your team, not just the team as a whole. This individual must have access to their mobile phone and must have the details of relevant emergency numbers.
(4) As civilians, hikers are discouraged from wearing military-looking outfits. People involved in armed conflict, on whichever side, usually leave mountaineers alone – and they can readily identify us with our big backpacks and colourful clothes.
(5) As much as possible, get authorized guides and make clear the terms of your agreement beforehand. Many experienced hikers know as a fact that guides are not just there for navigation – but for dealing with other people in the mountains, and vouching for your identity and helping ensure your security. Guides, however, can be a source of conflict: in making deals with locals involving money, make sure the transaction is well-understood by both parties.
(6) Do not climb mountains that are closed unless you have official permission to do so. Climbing mountains that are have been ordered closed is both illegal and disrespectful of local authorities, and mountaineers make themselves liable to prosecution and imprisonment if they do so – as has happened in the past.
(7) Do not bring too much cash and flashy items when climbing. The most common security concern when hiking is theft, and bringing too much cash and expensive items will only attract the attention of would-be thieves. Keep your valuables safe (in some cases it might be appropriate to entrust them to the local police station or just leave them behind). When doing summit assaults, make sure your basecamp is secure – bring your valuables with you.
(8) Avoid excessive drinking and making loud noises in the mountains. Any unnecessary behaviour can attract unnecessary attention, and is best avoided.
(9) Think before you post your whereabouts in social media. Internet access even in campsites and summits is both a blessing and a curse. On one hand, you can share your experiences in real time. But on the other hand, imagine a scenario in which you post something like: "Wow, I'm at the summit of Mt. X and we're the only ones here. Now proceeding to Y camp." You have just announced the world where you will spend the night, and just imagine what individuals with malign intent can do with that information.
(10) Consider every hike as a different situation. When thinking about security, think not just about the hiking destination, but the people you're hiking with, the itinerary you're taking, how many days you'll be on a mountain. If you're hiking with minors, for instance, you may want to talk to their parents first. If you're hiking with a celebrity, you may also want to have extra security measures. If you're hiking with a big group including many beginners, you may want to choose a more-established mountain. And if you really want to hike a mountain with reported security concerns, you may want to do it as a dayhike rather than an overnight. Considering every hike's particularities can help you deal with safety and security concerns more effectively – and avoid any untoward incident.