Hiking matters #104: Aurora Province offers major hiking opportunities in the Sierra Madre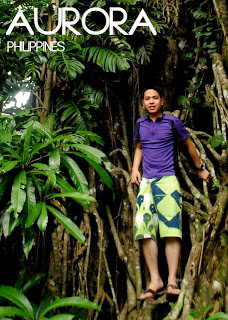 BALER, AURORA – The sea and the sun beckon, but I responded instead to the call of the Sierra Madre mountains, which proved more powerful to me. Yet now, I am back here in Bahia de Baler, after a successful dayhike of Mt. Udok in Maria Aurora, Aurora – at 755 MASL a very refreshing climb which I'll write about in the next Hiking Matters.
Before starting our climb very early in the morning, I met with Arce – both a UPM member and a pioneer of the Maria Aurora Outdoors Club – who is one of the trailblazers in the recent spate of explorations in Aurora, which according to him began in 2004 and culminated in the MFPI Congress and Climb being held in Aurora, featuring these mountains.
Among the five mountains explored in the past six years, as a collaborative effort between MAOC and UPM, are Mt. Pamazam-pazam and Mt. Maaling-Aling in Maria Aurora town. Mt. Pamazam-pazam (also Pamazamazam) rises at 1296 MASL while Mt. Maaling-Aling rises at an impressive 1885 MASL.
Even more impressive is Mt. Mingan, the hitherto elusive highest peak in Aurora province, at an estimated height of over 1900 MASL.
The most recently-explored mountain is Mt. Anacuao, through the intiative of the Provincial Tourism Office. The Provincial Tourism Officer, Michael Palispis, kindly invited me to watch the video of the exploration climb in June 2010, and I was very impressed. The mountain not only possessess dwarven trees reminiscent of Halcon and Mantalingajan; there is even a cave right beneath the summit! It can potentially be part of the trail and exit right up the peak – quite an exciting possibility.
Then, there is Mt. Udok – which plays an important role as the only dayhikable destination among the mountains I mentioned! Even though I lacked hiking gear, I decided to push for this bird sanctuary and excellent viewpoint. As mentioned, I'll share my just-finished climb in the next post.
If these five mountains fail to whet your hiking appetites, listen to what the tourism officials say: "There are still numerous peaks here, many unnamed, many unexplored."
PinoyMountaineer.com is committed to featuring these peaks, as soon as information become available and as soon as the Tourism Office is ready to open these mountains to guests. Meanwhile, for those who are interested in hiking in Aurora mountains, you can contact the very accommodating Ver Duran at 09214947575.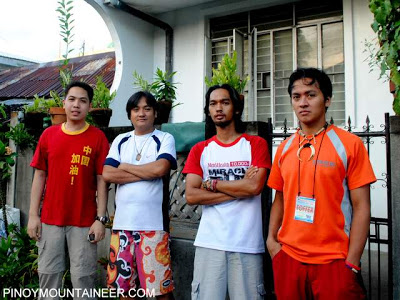 In picture: the blogger with Ver (Piknikers Mountaineers), Toffer, and Aurora exploration guru Arce (UPM; Maria Aurora Outdoors Club) before the Mt. Udok climb.