Hiking matters #586: An early spring hike up Mt. Oyama (大山) in Kanagawa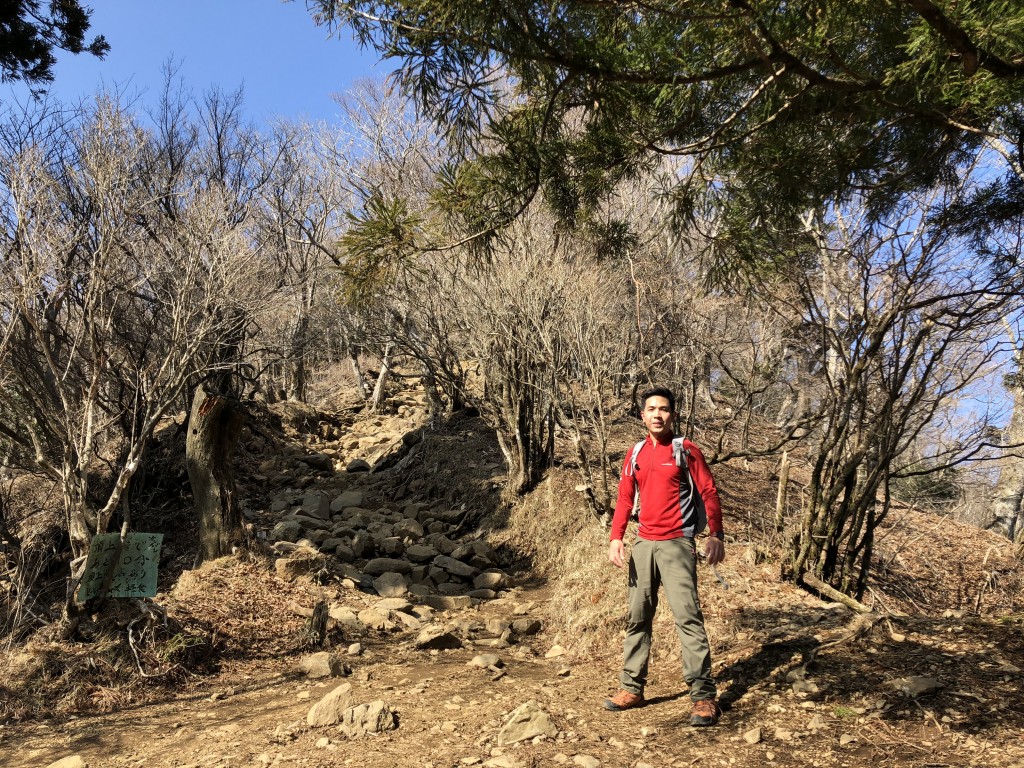 TOKYO – Springtime in Japan is nice when it's sunny, and there is the additional anticipation of the arrival of the sakura-hana. I was a bit too early for the full bloom, but just in time for a sunny day, and I decided to dayhike Mt. Oyama in Kanagawa – in between Tokyo and Yokohama. Just like many Japanese peaks this mountain is seen as a sacred landmark and there were various shrines along the trail. I took the Odakyu Railway train to Isehara, then the bus to Oyama Cable Car, taking around 90 minutes.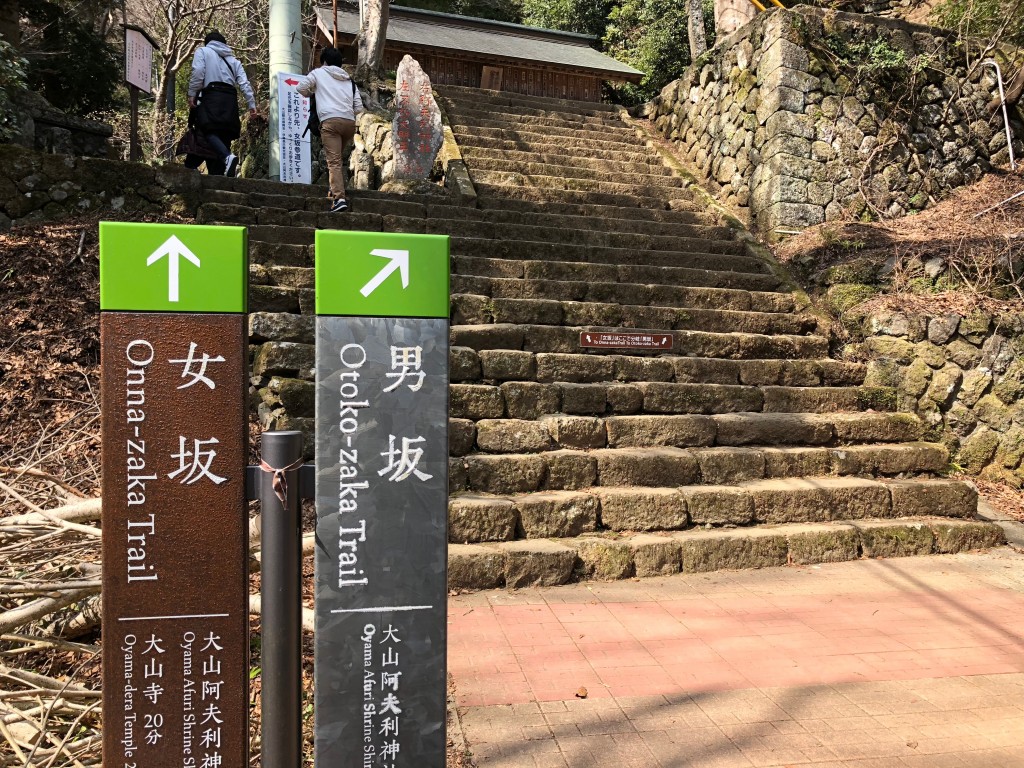 One interesting thing in Oyama is that there's a "Men's Trail" (Otoko-zaka) and a "Women's Trail" (Onna-zaka); the former is steeper, the latter is gentler. I opted for the Otoko-zaka, and found that it was indeed very steep – but also easy because it's mostly a staircase. Moreover, it takes only 30 minutes to complete it.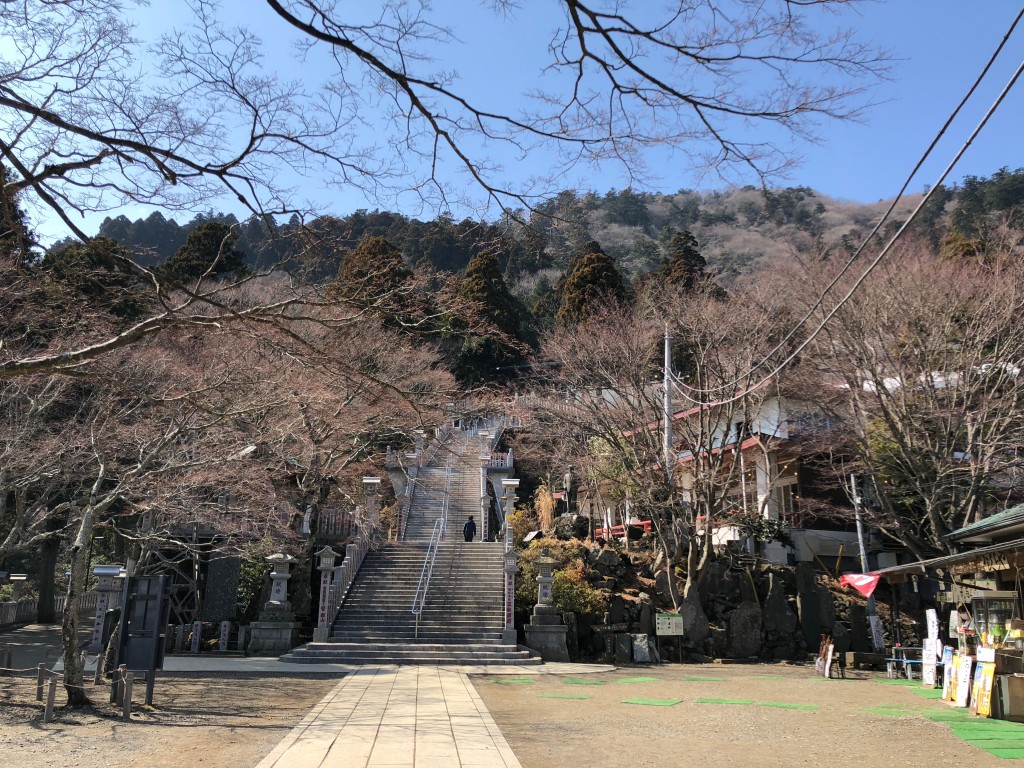 At the end of either trail (one can actually also use a cable car), there is a final shrine called Afuri-jinja, and beyond this point it is where the real trail to Oyama begins. The projected time is 90 minutes but it can actually take just an hour to reach the summit. The wooded trail is moderate in steepness but well-established. At a decent 1252 MASL, the summit offers some interesting views of the Kanto plain but unfortunately Mt. Fuji on the other side was blocked by clouds.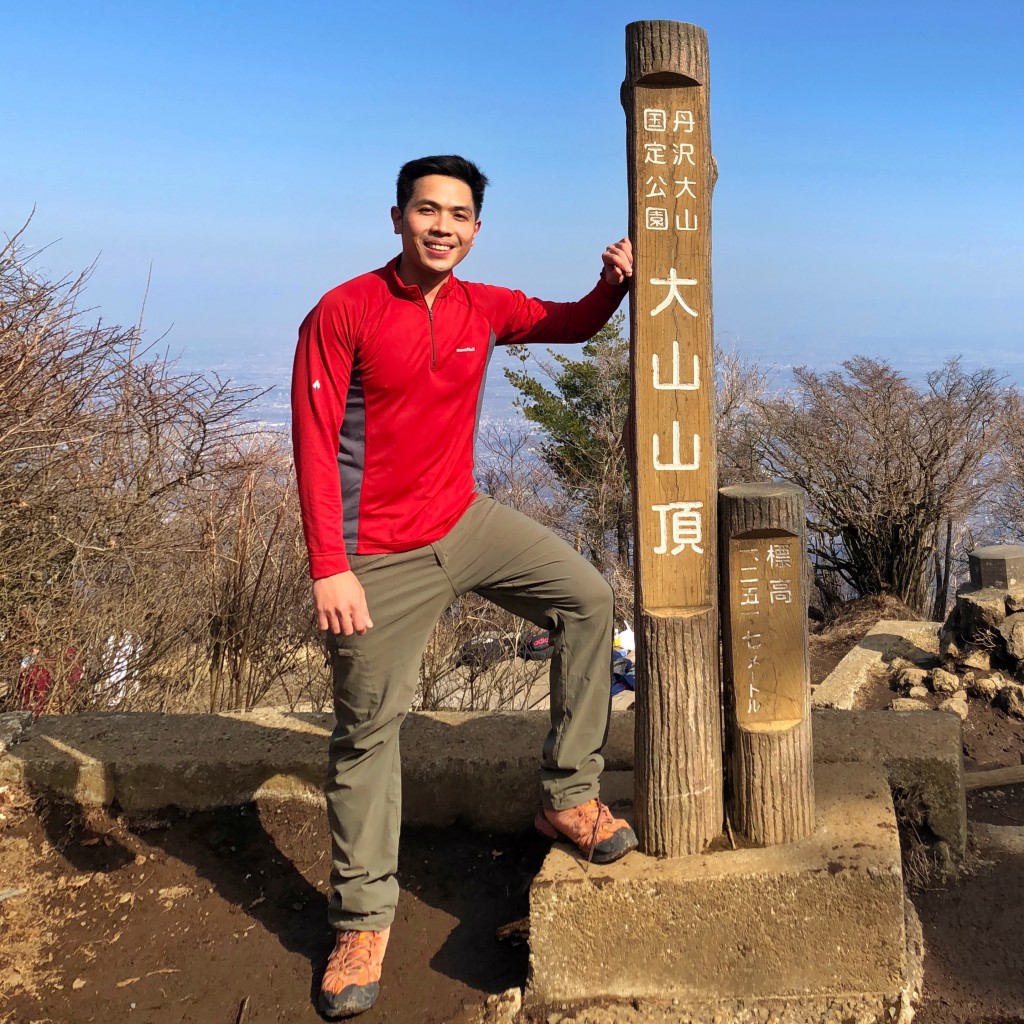 It was still cold at the summit – probably 7-9 degrees Celsius – and I didn't linger, opting to go back as soon as I can so I can still have time to go around Tokyo that night. I will have to wait a few months before I can do more hiking in Japan, but hopefully Oyama will be beautiful beginning to those hikes of the future. 確かに私は戻ってきます!