Hiking matters #588: Hong Kong's Lantau Trail – Fan Lau to Yi O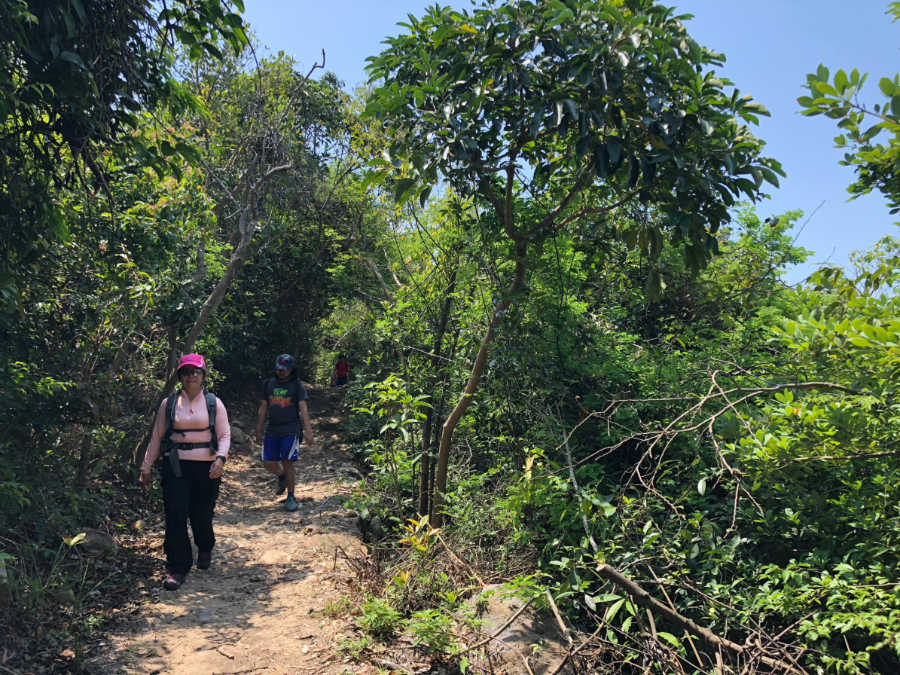 MONG KOK – After the geologic wonders of Sai Kung (see Hiking matters #587), we turned our attention to exploring the agricultural (and another unexpected) side of Hong Kong by visiting the southern slopes of Lantau Island. This time we took a boat from the fishing village of Tai O (大澳)  and hiked a short section of the Lantau Trail from Fan Lau (分流東灣) to Yi O.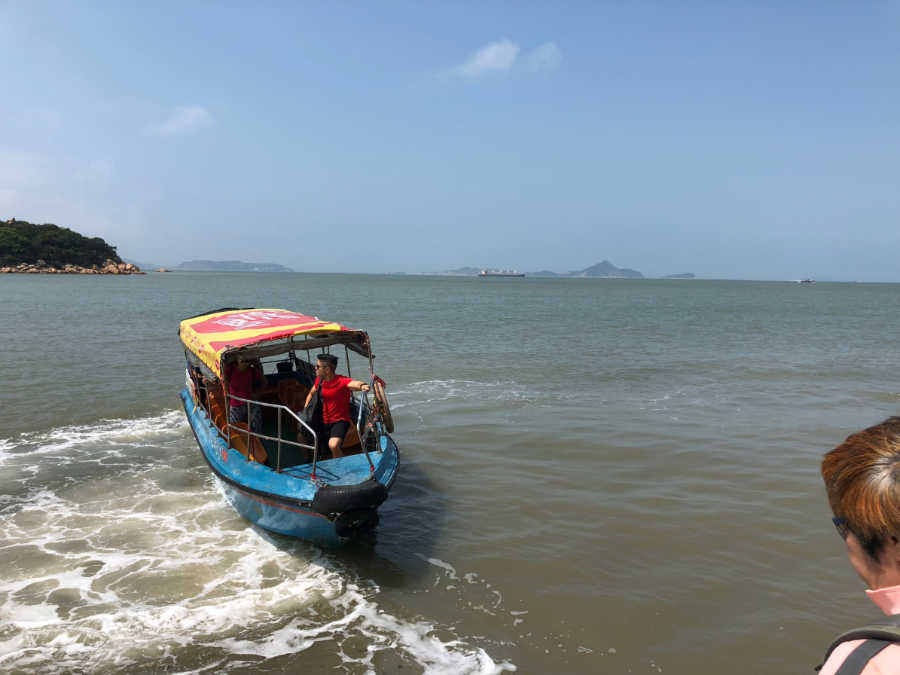 The trail – part of Lantau Trail Stage 7 – was once again well established, and largely cemented. From the beach in Fan Lau it led us through a wooded section, parts of which offered views of the nearby coast.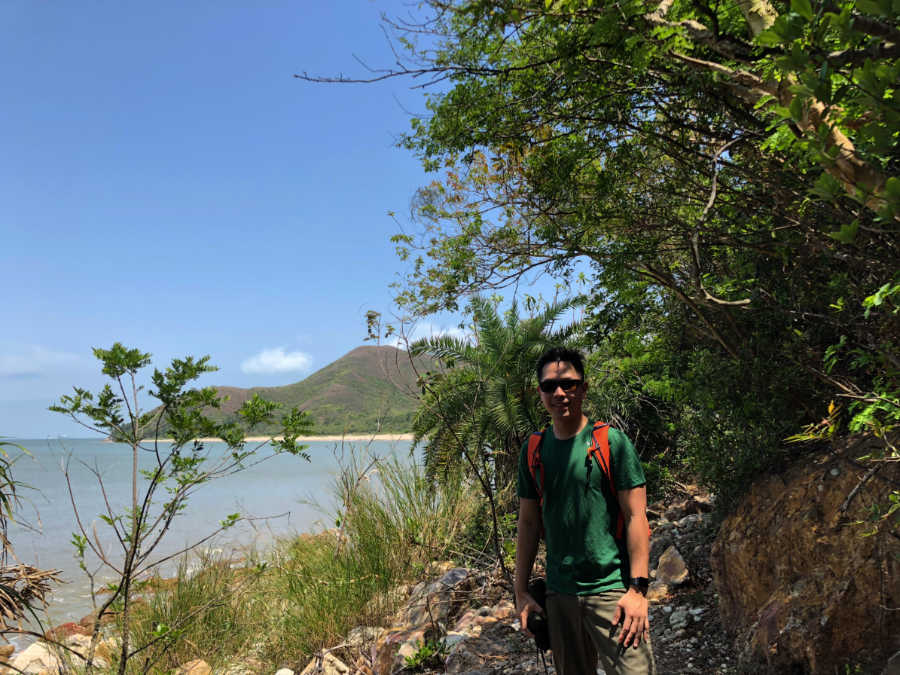 Interestingly, the trail was teeming with wildlife: we saw a lot of birds and reptiles, as well as a number of insects. It was like being in the mountains of Batangas or Rizal!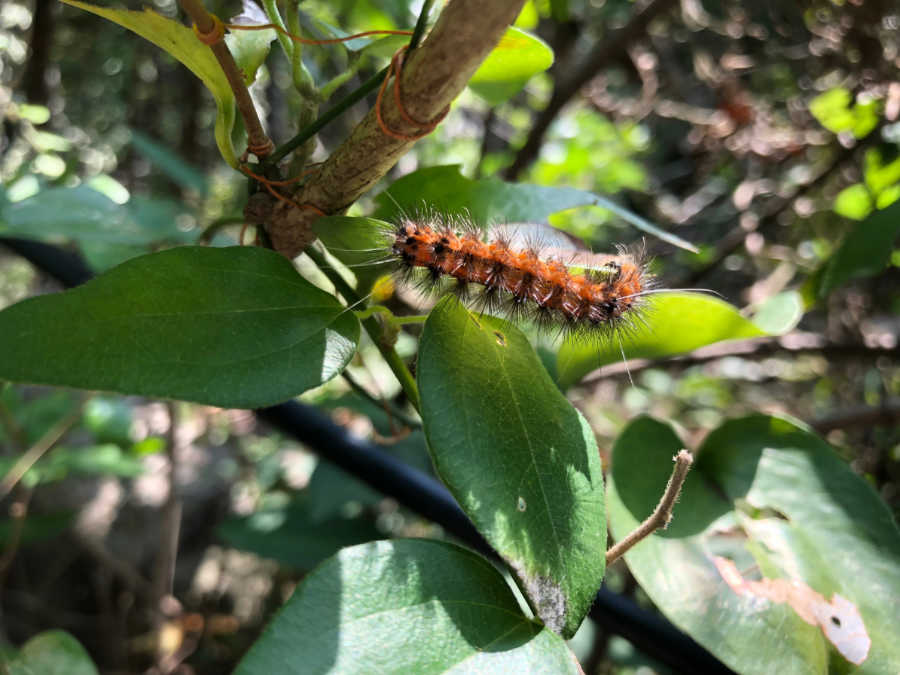 The hike took us just around 1.5 hours and soon we were in the farm near Yi O, where they grow all sorts of vegetables; they are also trying to produce rice just as the ancients used to. Unfortunately, agriculture is not really profitable in Hong Kong and farms can only sustain themselves with the help of tourism. Even so, there is growing interest in sustainable agriculture and "going back to the soil" and the Yi O farm taps into this rising enthusiasm over how we grow our food. We had lunch there and enjoy a meal of pork, chicken, farm-grown beetroot, and of course, white rice!
After the hike and the return boat ride (where we saw some dolphins!) we headed back to Tai O (大澳) and explored the village, which is interesting its own right, with stilt houses like the ones we see in the Philippines, a hilly background, and some nice shops (it also caters to city dwellers who want to go on a day trip). I have hiked in Lantau before (i.e. Lantau Peak and Sunset Peak) but seeing another side of Hong Kong's largest island turned out to be another easy but quite rewarding adventure.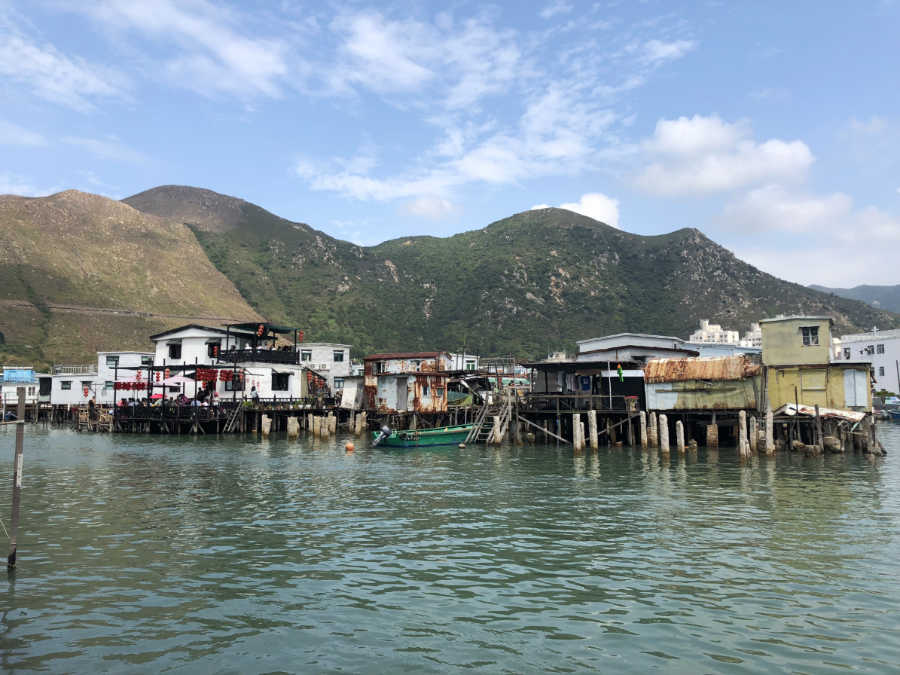 DISCOVER HONG KONG 2018
Hiking matters #587: Sai Kung's Global Geopark
Hiking matters #588: Fan Lau to Yi O heritage trek
Hiking matters #589: Sai Kung – Sharp Island
Hiking matters #590: Trekking to Lai Chi Wo
Disclosure: This hike was part of a media familiarisation trip organised by the Hong Kong Tourism Board. The content and the opinions in this post are solely the author's.