Hiking matters #587: Exploring Hong Kong Global Geopark in Sai Kung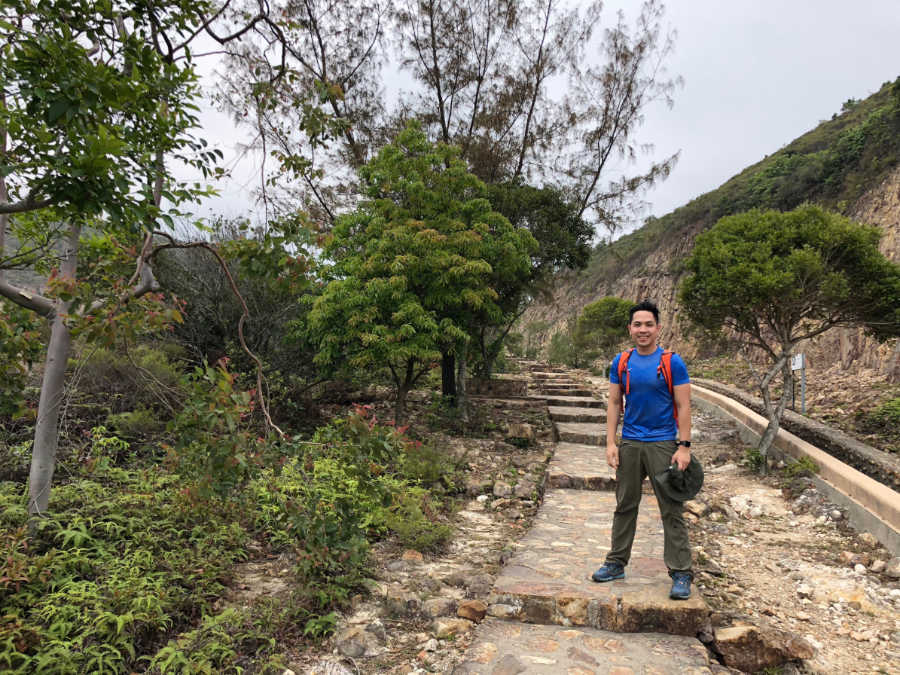 MONG KOK – Hong Kong may be known as a commercial centre and a shopping paradise, but it is a great outdoor destination. Although the land area of the territory is just 1,104 square kilometres – just around the size of Rizal province – it is hilly and mountainous, and while the highest peak, Tai Mo Shan, is "just" 957 MASL, it is made more dramatic by the fact that many trails start at sea level, and that the trails are so well-established that many of the hikes can be connected. One of these long trails is the 100-km MacLehose Trail, the first section of which I had the opportunity to visit recently.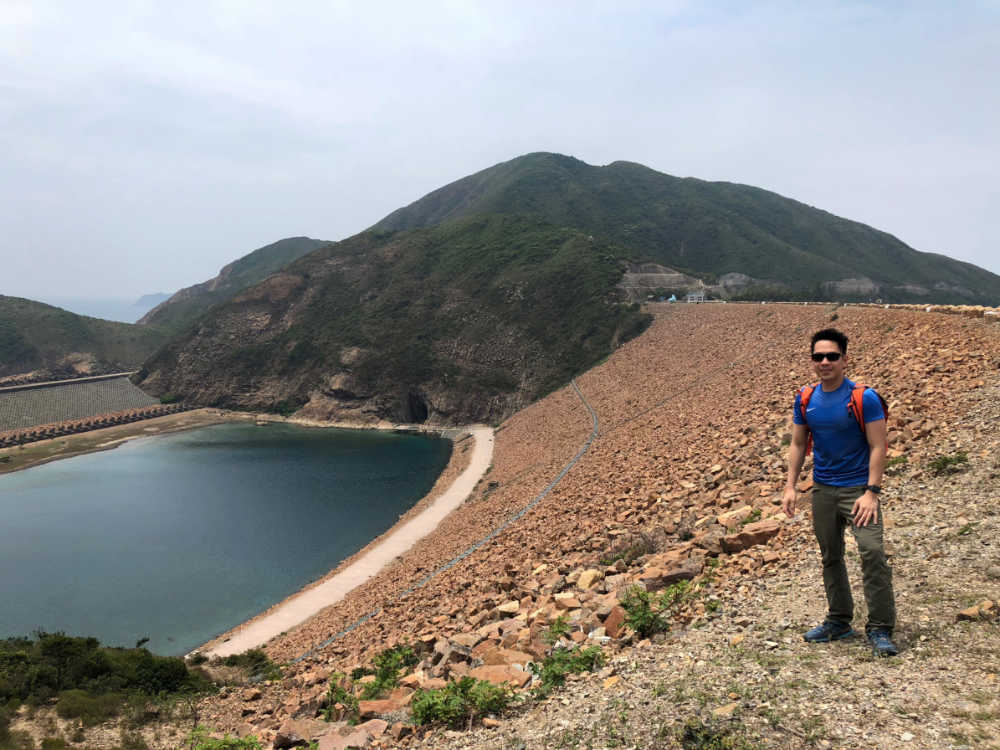 The trail starts in Pak Tam Chung, Sai Kung Peninsula, passing through the High Island Reservoir. At the tip of the reservoir is a dam which is surrounded by hexagonal rock columns. Dating to 140 million years ago when a volcano was said to have erupted, these columns are a geologic marvel as it required precise circumstances for them to form as such, and the twisted columns are even more impressive because it necessitated a combination of phenomena happening at the same time. Recognised by the UNESCO as the "Hong Kong Global Geopark", this is definitely one of the outdoor highlights of Hong Kong.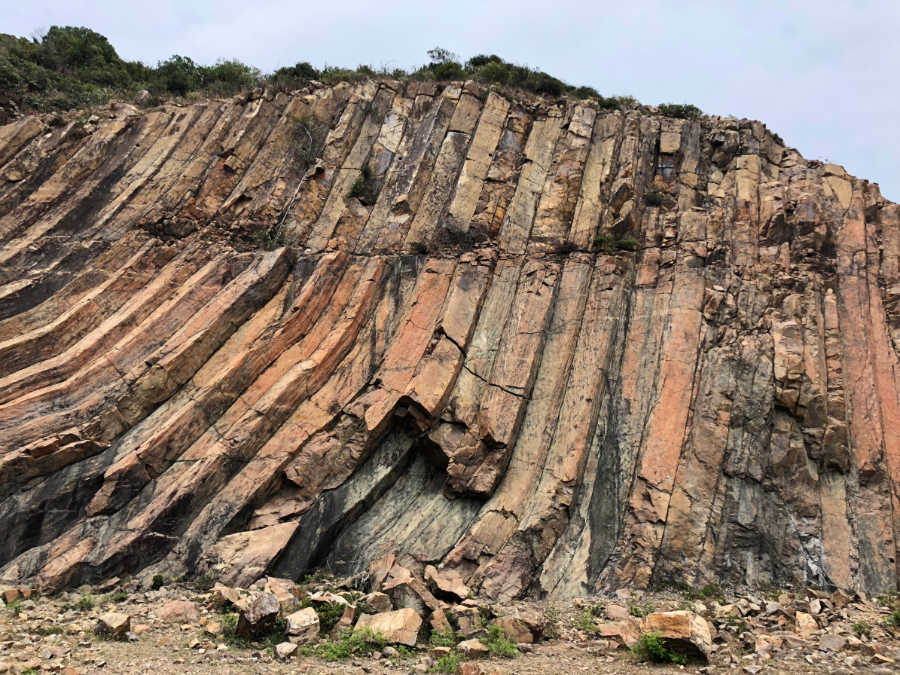 Section 1 of the trail continues all the way to the Long Ke beach, but we had to turn back and return to Kowloon. Still, just visiting the Geopark is a reward in itself, considering the grandeur and scale of the rocks. The beauty of Hong Kong as a hiking destination, after all, is the fact that it caters to many different skill levels and time commitments; one can spend 3-5 days in the MacLehose trail or just an hour in a section of it. Another great thing is that although you can avail of tours, you can also just do it by yourself: no registration fees or guides required.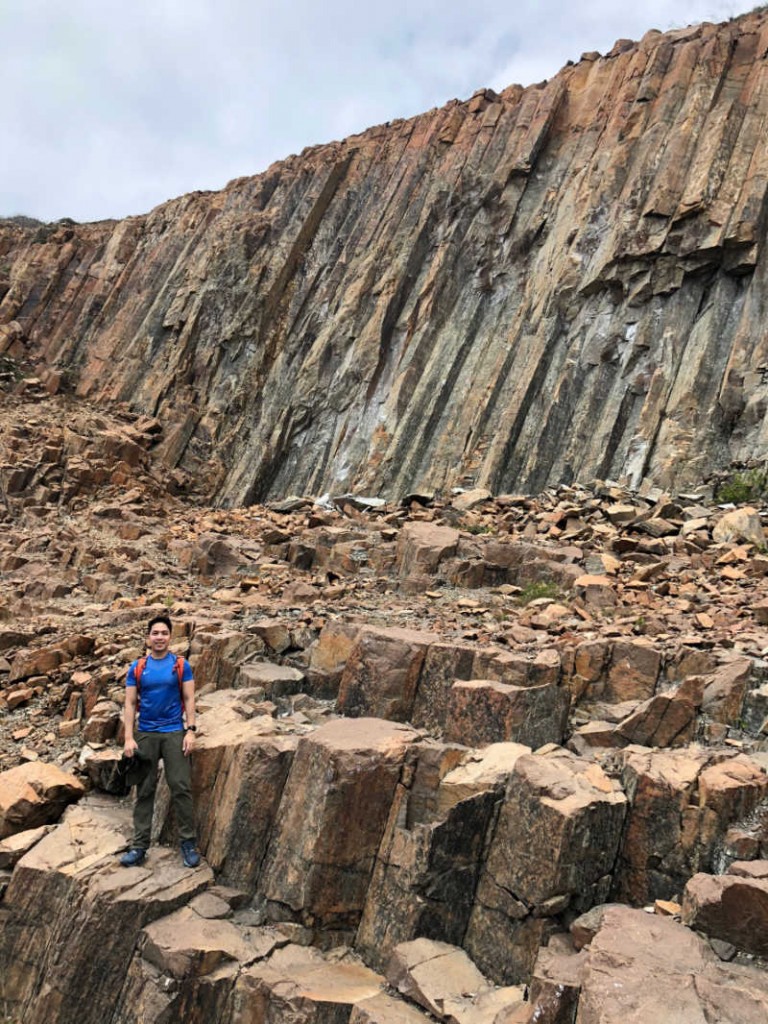 DISCOVER HONG KONG 2018
Hiking matters #587: Sai Kung's Global Geopark
Hiking matters #588: Fan Lau to Yi O heritage trek
Hiking matters #589: Sai Kung – Sharp Island
Hiking matters #590: Trekking to Lai Chi Wo
Disclosure: This hike was part of a media familiarisation trip organised by the Hong Kong Tourism Board. The content and the opinions in this post are solely the author's.