Hiking matters #589: Sai Kung revisited – Hong Kong's Sharp Island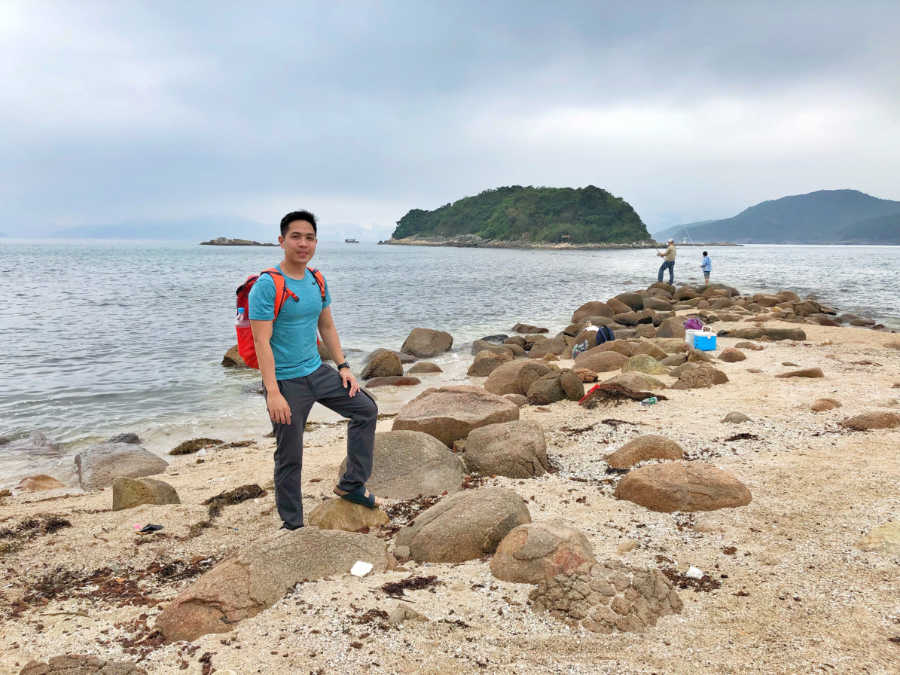 MONG KOK – As a sequel to our trip to the hexagonal columns (see Hiking matters #587), we returned to the area this time to visit Sharp Island, which is also part of the Hong Kong Global Geopark. Although the island is relatively tiny, it does have a good hiking trail that allows for views of the seascape, as well as its own unique geologic features.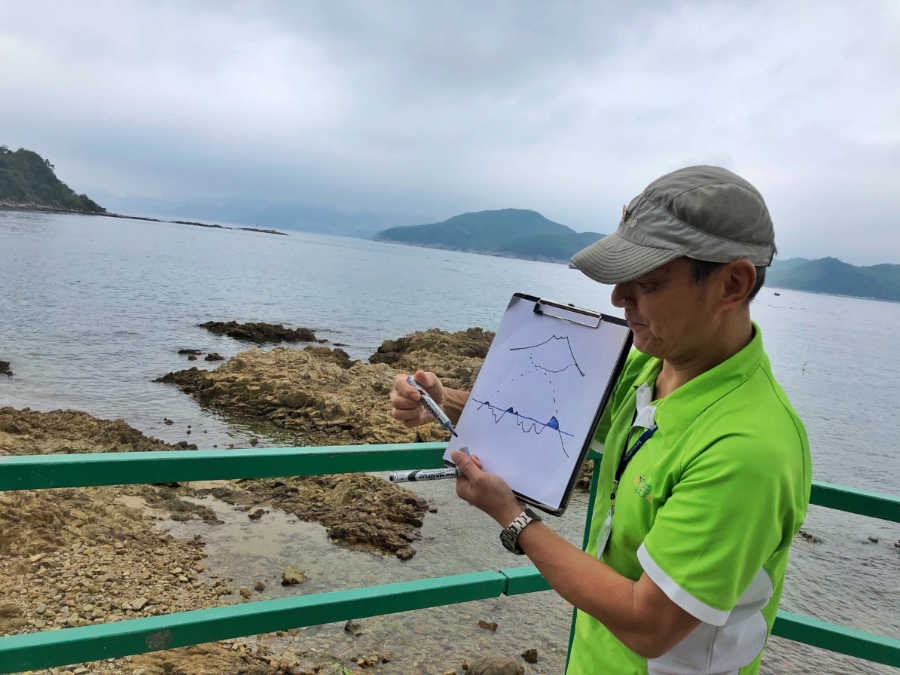 As our guide Raymond Poon made clear, the emphasis of the trip is actually these geologic wonders, and he proceeded to tell us about the various rocks in the area and how they were formed as part of an ancient eruption that led to a prehistoric caldera. One of interesting rocks was the "pineapple bun rock", so named after a local pastry delicacy that we got to try after the trip! (By the way, there is no real pineapple in the bun – only the shape).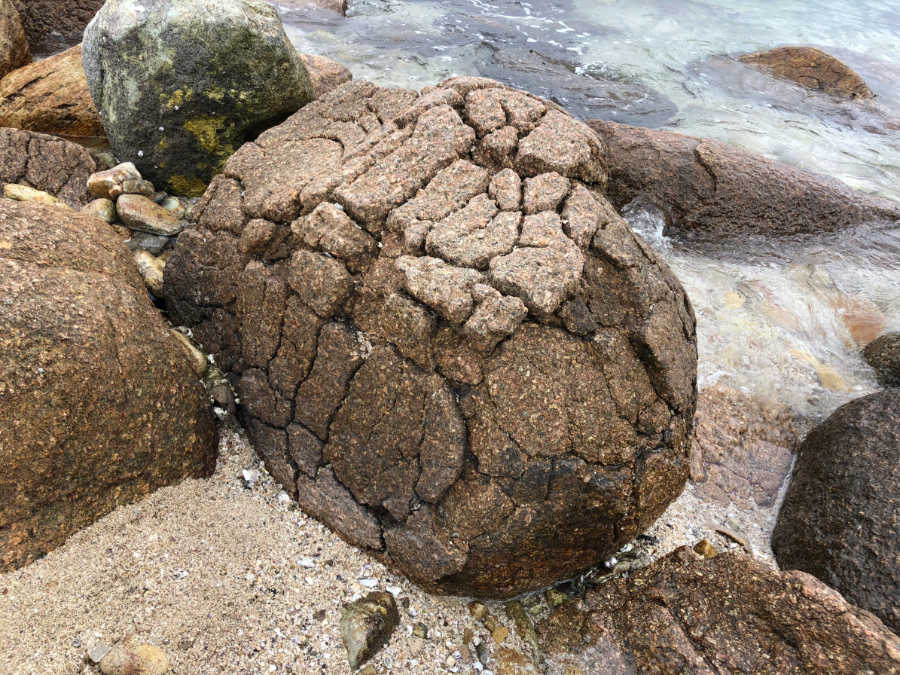 Another interesting feature in Sharp Island was the tombolo that connected it. A tombolo, it turns, out, is a narrow piece of land (i.e. a sandbar) that was formed due to different wave patterns. What's fascinating about the tombolo is that it actually connects Sharp Island with a smaller island called 'Kiu Tau (橋頭) – but the tombolo or land bridge can only be crossed during low tide. Unfortunately the water was only beginning to subside when we were there, but we did witness some locals doing a wet crossing.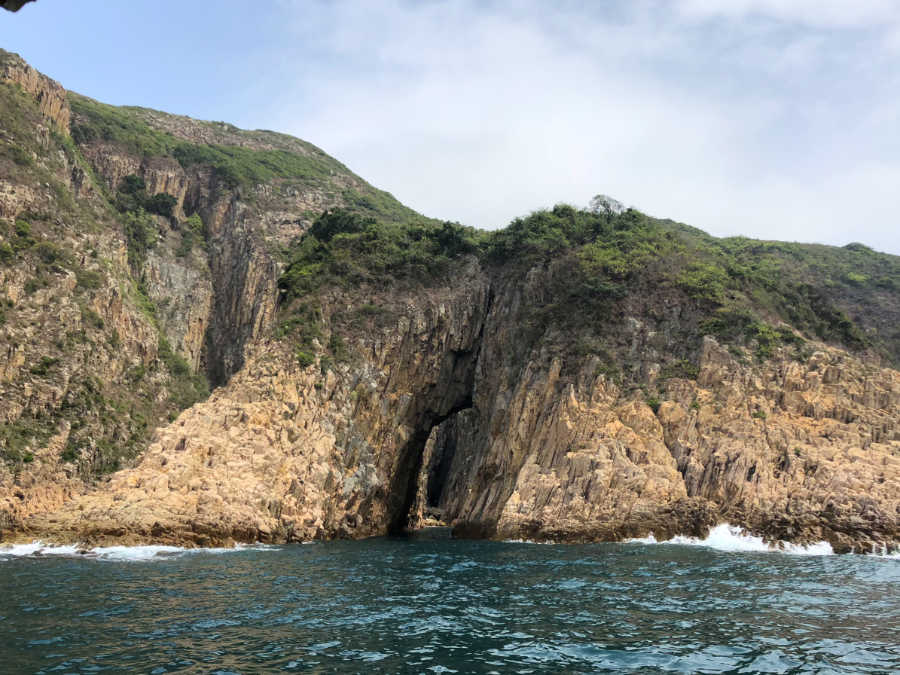 After the short trek around Sharp Island we proceeded by boat to check out other geologic wonders in the area, including the Bell-shaped Arch (see above) in Jin Island. There were more hexagonal columns and other interesting features, and it made me think how we take so many of our mountains and volcanoes for granted, when there is really much more to them than just their summits or views.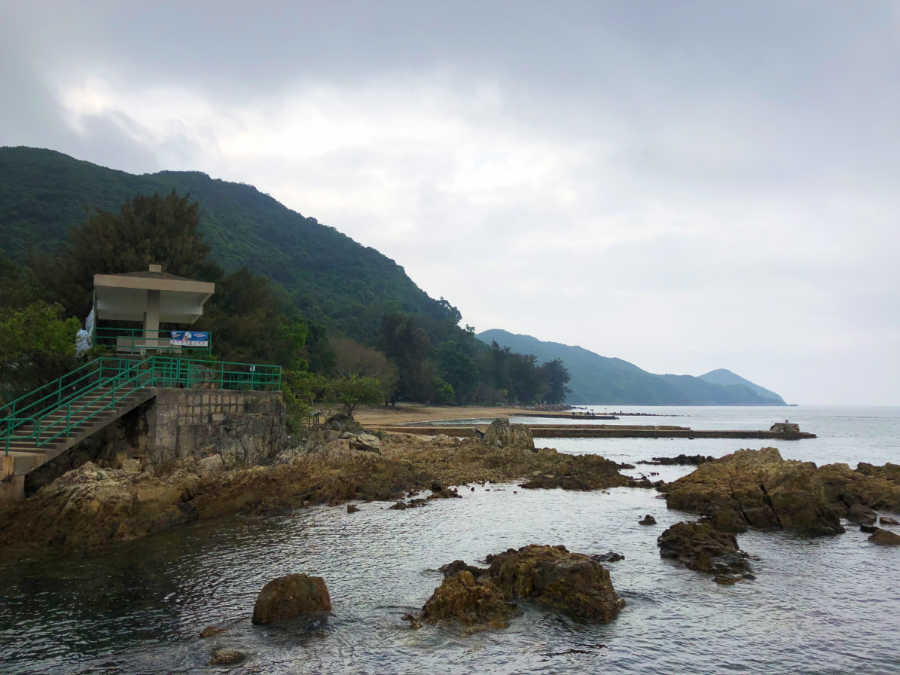 After the hike we returned to Sai Kung for a noodle lunch, and back to our hotel in Kowloon. Although I would have wanted to hike longer, I was nonetheless inspired by the tour because it emphasises a commonly-overlooked aspect of our natural wonders: their geologic heritage.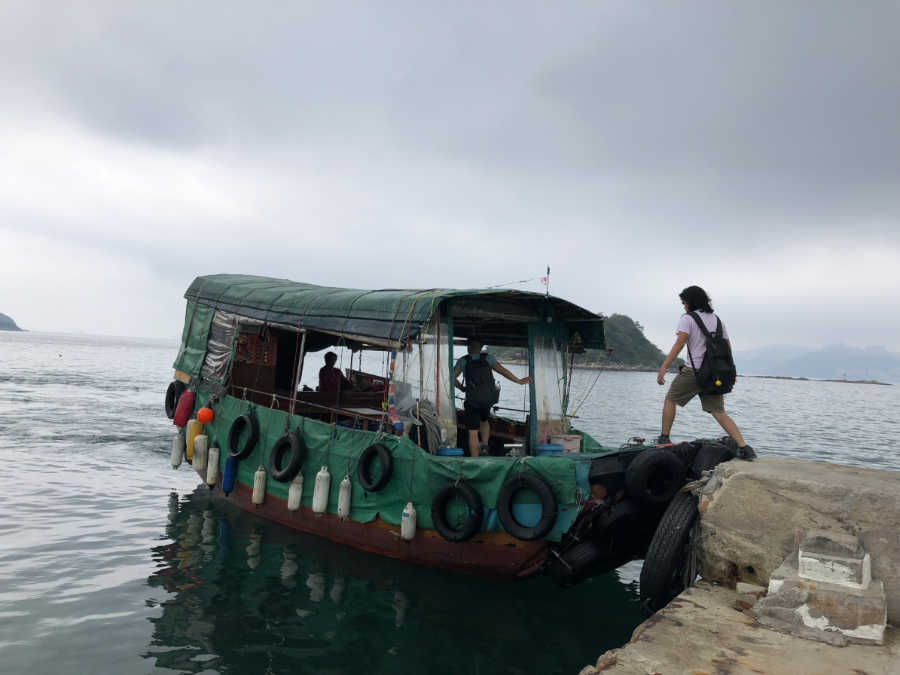 DISCOVER HONG KONG 2018
Hiking matters #587: Sai Kung's Global Geopark
Hiking matters #588: Fan Lau to Yi O heritage trek
Hiking matters #589: Sai Kung – Sharp Island
Hiking matters #590: Trekking to Lai Chi Wo
Disclosure: This hike was part of a media familiarisation trip organised by the Hong Kong Tourism Board. The content and the opinions in this post are solely the author's.