Hiking matters #84: Journeying Java Part 1 – Introduction / Gunung Bromo and the breathtaking views of Gunung Semeru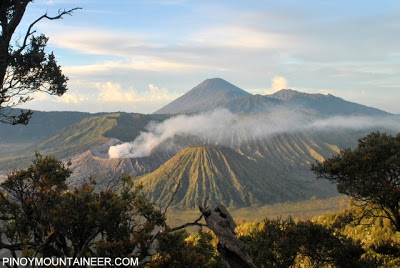 CHIANG RAI, THAILAND – It is arguable whether they are a blessing or a curse, but I will lean on where my bias lies and say that Java is blessed by many volcanoes. I think the Javanese, with their profound reverence for their volcanoes, will agree with me. Volcanic eruptions are a matter of course in Java, taking its toll on people in terms of lives and property, but these volcanoes have also blessed the land with fertile soil, and they are some of the biggest draw of the island in terms of tourism. Still, there is also , and yearly thousands of prayers are uttered; thousands of flower garlands are thrown on craters, in the hope of appeasing the volcanoes and whatever gods they represent.
This is Java: volcanoes are an integral part of their lives. There are so many of them, and they rise in impressive heights, starting from Gunung Semeru, which at 3676 is over 700 meters higher than Mt. Apo. Several other Javanese mountains are over 3000 MASL. Unlike in the Philippines where mountains are usually concentrated in mountain ranges, in Java the highlands are isolated domains. Thus there are numerous Sagada or Baguio-like towns and villages in Java, surrounding each mountain.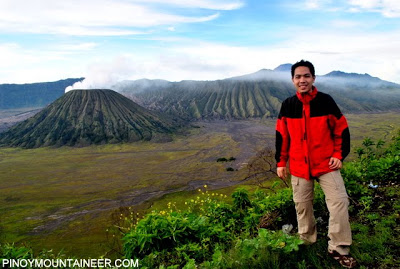 There are so many components to a mountain – the geography, the geology; of course the beauty, and then the culture – and this has drawn me and my friends to visit some of the volcanoes and highlands of Java to experience it for ourselves. The trip – lasting for a week – was highly rewarding. To make it such a complete experience we are grateful to the Indonesian guides who have become our friends – Agus of Mt. Bromo and 'Paman' Edi and Yogyakarta. Now let me begin my narrative:
One fine May afternoon we arrived at Surabaya airport from Kuala Lumpur, and we were immediately welcomed by our guides Agus and Kojack. After a sumptuous dinner – the 'kambing oven' or roast lamb – we proceeded to the mountain village of Cemoro Lawang and stayed in our hotel – Cemara Indah. The elevation here was already quite high at over 2000 MASL.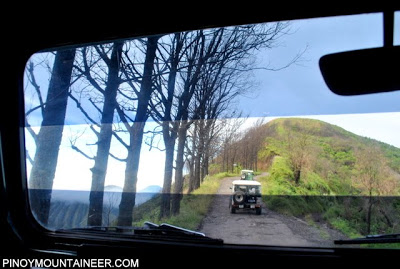 The next day, after just a few hours of sleep but in a very cold and soothing clime, we headed to the summit of Mt. Penanjakan (2770 MASL) by a 4WD jeep and a short hike, and there we awaited the sunrise. The view of Mt. Semeru – said to the avatar of no less than the celestial Mt. Meru – was awesome; flanked as it were by the other mountains, the most prominent of which was Mt. Bromo. It effused smoke, even as the towering presence of Semeru spewed ash clouds – it allegedly erupts daily – a demonstration of the volcanism of Java.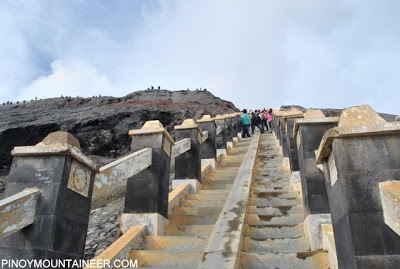 After that, we headed by 4×4 to the vast plain called the Sand Sea or Lautan Pasir. The landscape was breathtaking. Finally we arrived at the foot of Mt. Bromo where a Hindu temple lies (the indigenous Tenggerese people are Hindu, just like Bali). we then started to climb Gunung Bromo itself – and after just 40 minutes we reached the summit, which was also the crater rim.
It was pretty much like Kanlaon, but this time volcanic steam rises from the crater with its sulphuric smell; the rim features stunning views and was the culmination of a very rewarding Day 1 of our journey.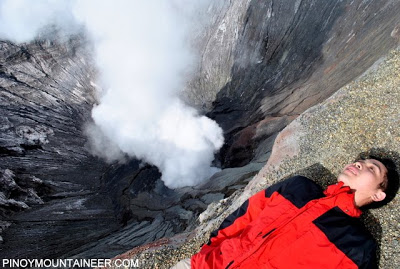 Next destination: Kawah Ijen (Ijen Crater) and its sulphur operations.
JOURNEYING JAVA SERIES
Hiking matters #84: Gunung Bromo and a view of Gunung Semeru
Hiking matters #85: Kawah Ijen and its incredible sulfur
Hiking matters #87: Gunung Merapi, the mountain of fire
Hiking matters #88: Gunung Lawu, a major climb in Java