Hiking matters #604: Hiking up Mt. Daisen (大山) in Tottori Prefecture, Japan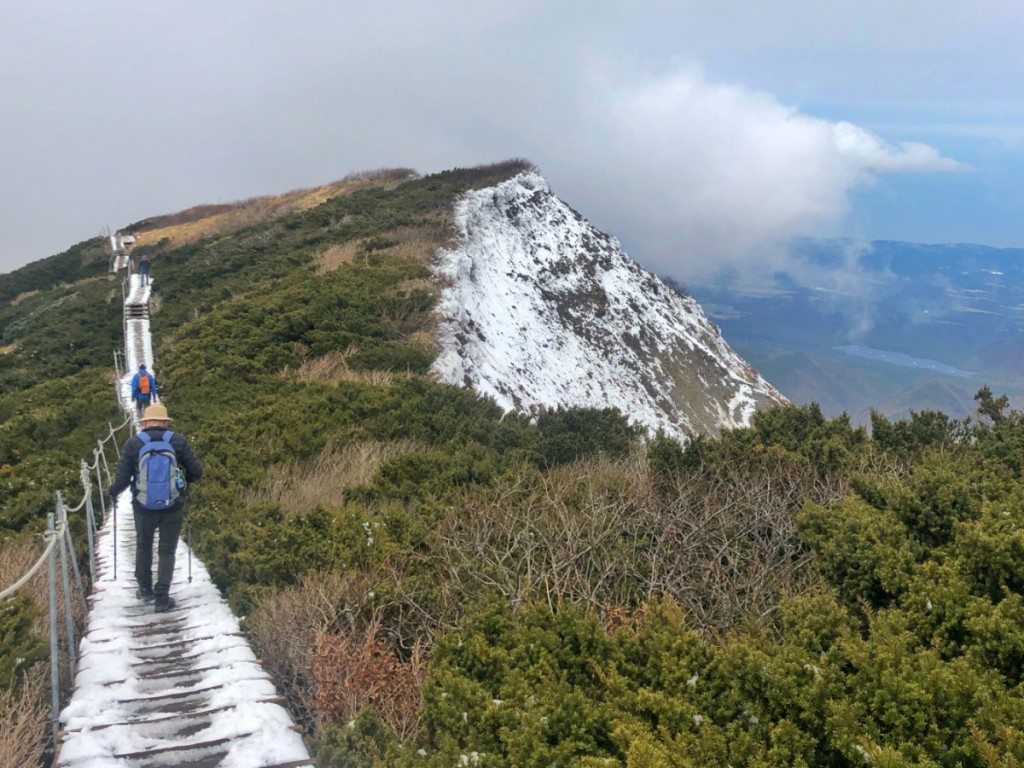 HIROSHIMA –  Continuing my Hyakumeizan journey in the late autumn after a productive summer which saw me do a solo Daikiretto, I went to Tottori prefecture to climb Mt. Daisen (大山; Daisen alone is grammatically more accurate), the most prominent peak in the Sanyo-San'in region. It rises to 1729m in Kengamine peak although after an earthquake in 2000 the highest accessible peak is Misen Peak, 1709m.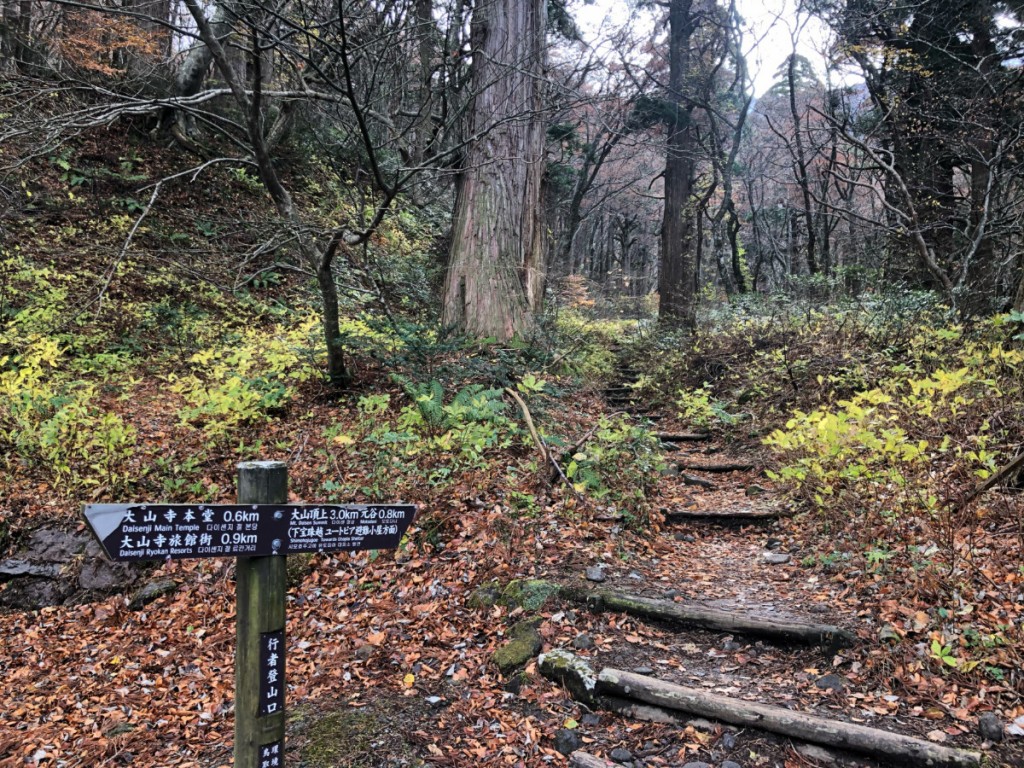 From Okayama (0705H) I took a train to Yonago (0915H) and then a bus (0930H) to Daisenji (720 JPY, 1022H), where the hike commenced. As my ascending route I went up Daisen temple and followed the track that led to  Ōgamiyama Jinja and connected to the main route in between the 5th and 6th stations. It was quite a straightforward ascent through a beech forest and my only regret is that I was too late for the autumn leaves.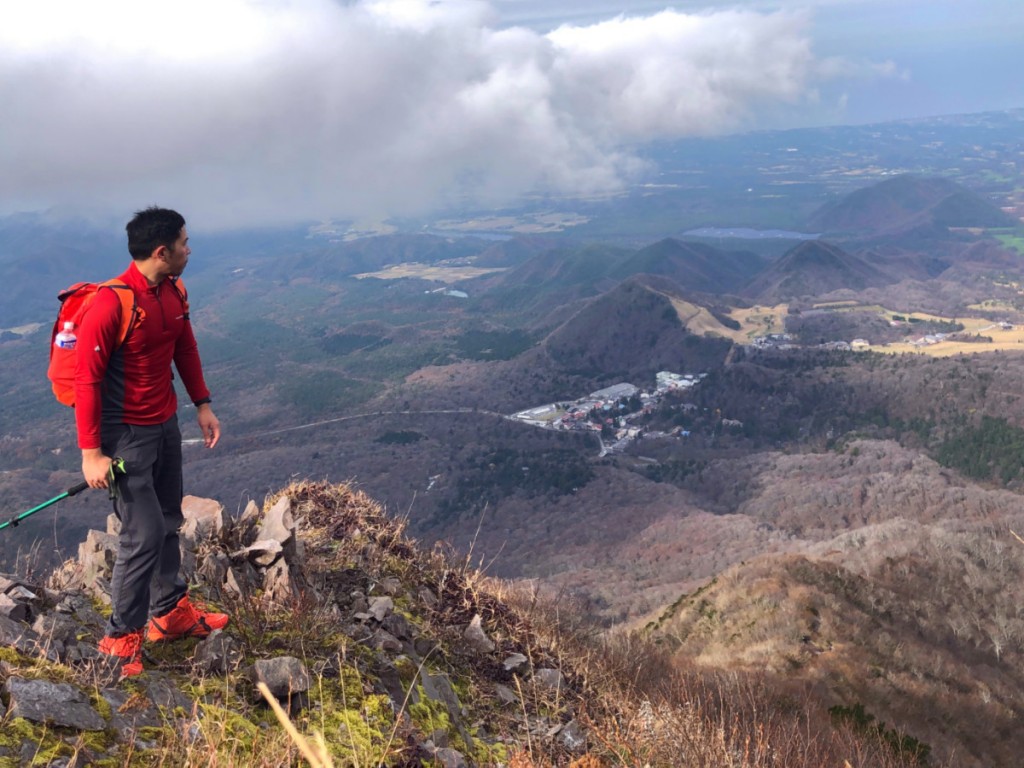 Past the forest the beautiful views emerged; although there was some cloud cover I saw Miho Bay and the Sea of Japan, as well as the small peaks of Tottori Prefecture (e.g. Nabeyama, Koreizan). Interestingly, I came across a lot of Korean hikers who greet people with their annyeonghaseyo instead of konnichiwa.

Near the summit there was some light snow on the boardwalk (which was put in place to protect the vegetation). It was actually quite cold and I had to don gloves at the summit. Fortunately, I managed to arrive in good time, reaching the peak at 1240H or after just 2 hours 10 mins of trekking. The descent, meanwhile, took a good two hours because I descended at a more relaxed pace (as the next bus, to Daisenguchi Station, wasn't until 1610H).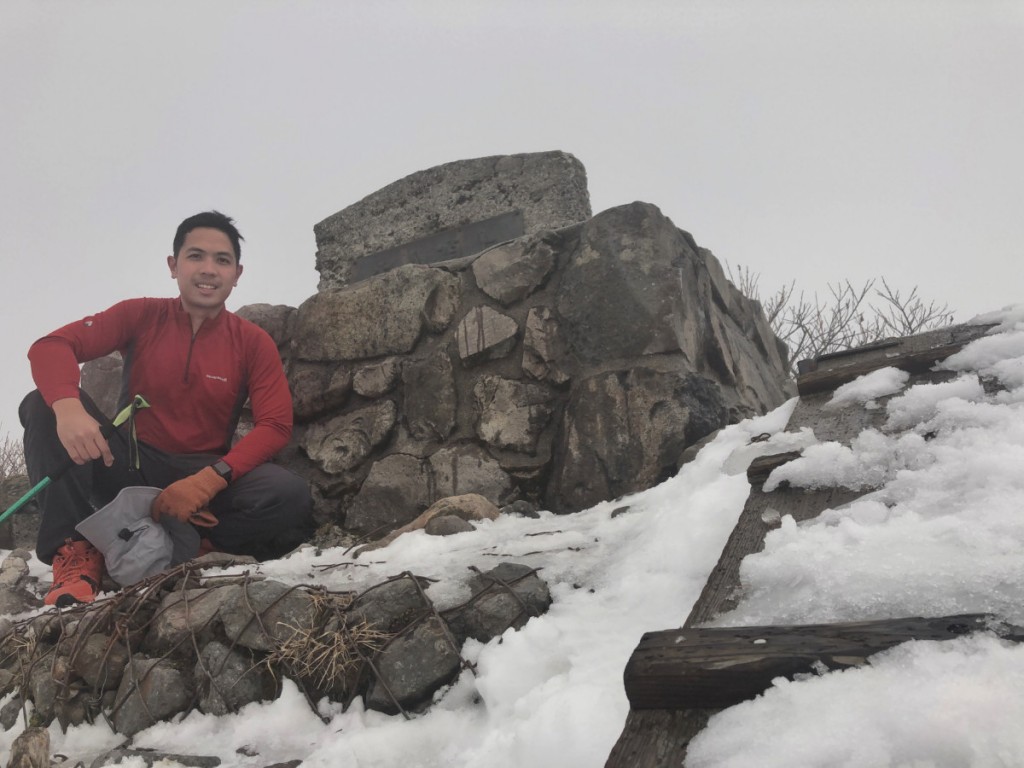 Overall, Mt. Daisen was a great hike and I'm glad to reach my 23rd of Japan's 100 Famous Mountains!