Hiking matters #706: Five-day climb up Mt. Ararat (5137m), the highest in Turkey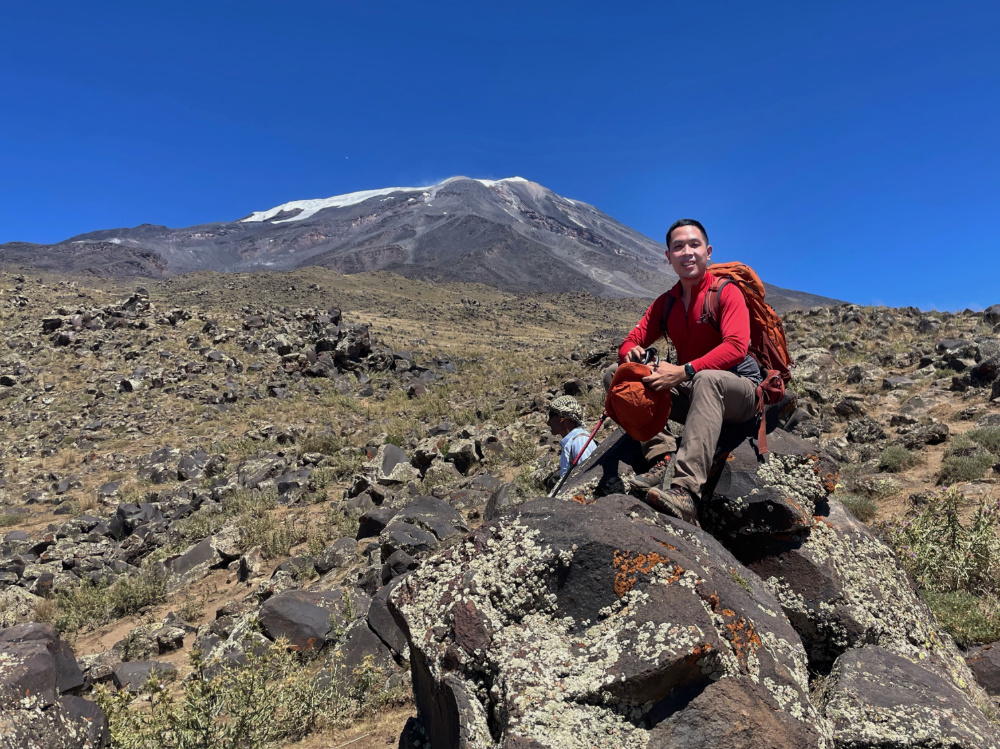 ISTANBUL, TURKEY – I have always wanted to climb Mt. Ararat, not so much because of its Biblical significance, but because of its prominence – 5137 MASL – as the highest peak in Turkey, as well as the opportunity to visit a part of the world that I have not been to. Thankfully, I realized that I can actually combine it with a climb up Kazbek, using it is a "training climb" to improve my chances. And so in August 2022 I embarked on a five-day climb up Mt. Ararat (known in Turkey as Ağrı Dağı), flying from Manila to Igdir via Istanbul, and being brought to the town of Doğubayazıt which served as the base for the hike. I joined a guided expedition by Ararat Trip and there were over 10 of us in the party – mostly from Germany, Poland, Norway, and Turkey itself.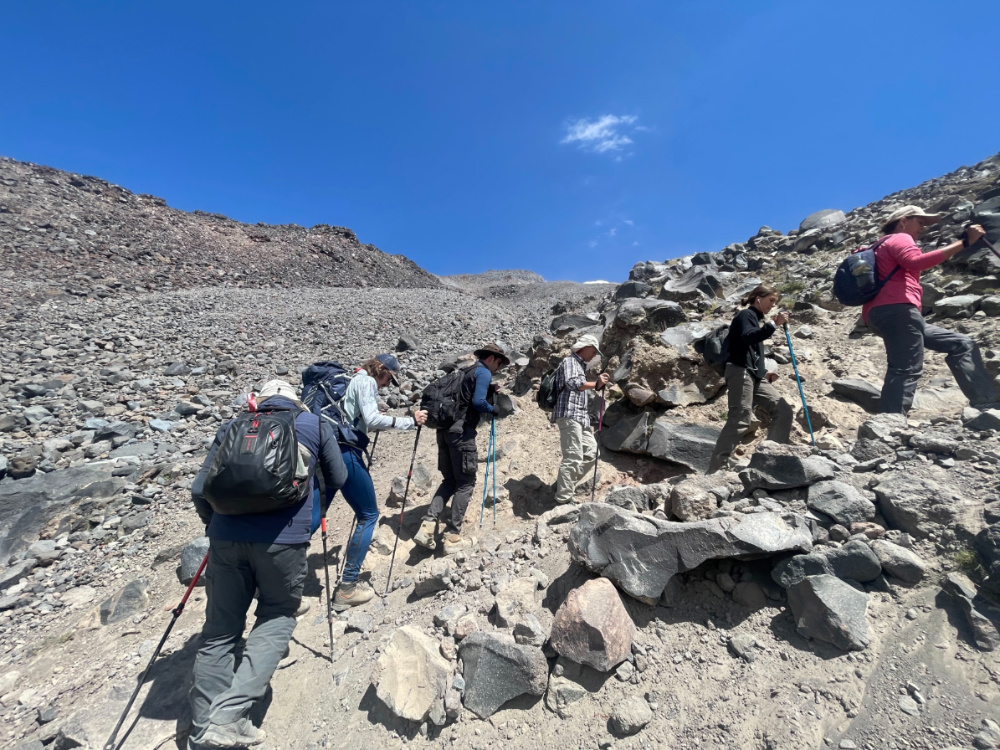 Day 1 was a march up rocky, dusty slopes from 2200 MASL to reach Camp 1, at 3200 MASL. This was actually a beautiful camp, with views of Ararat and of the surrounding towns. We were given tea in abundance, fruits and nuts; the latrines were descent.  When you are doing a multi-day hike, these things matter! My only regret was not being able to bring a book, or even a Kindle, that would have allowed me to kill time while spending several hours just in the camp.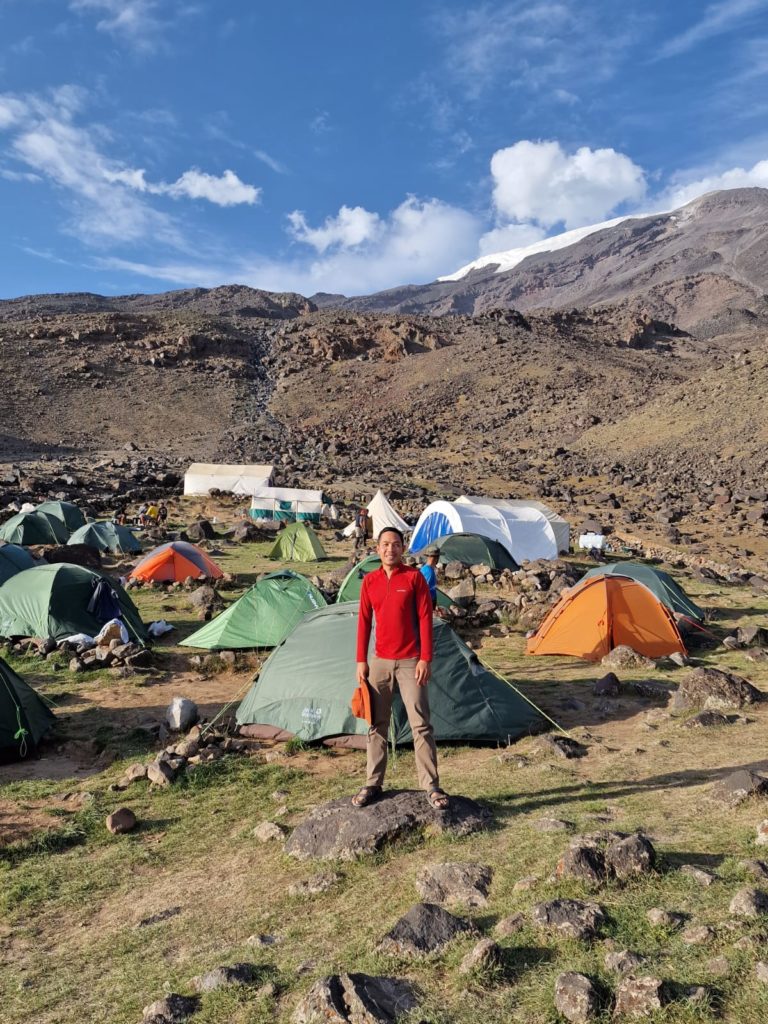 Day 2 was an acclimatization day to around 3900 MASL, with essentially the same rocky switchbacks. It was really quite unremarkable, because the terrain looks pretty much the same. Back at the campsite, we were once again given lots of food and tea.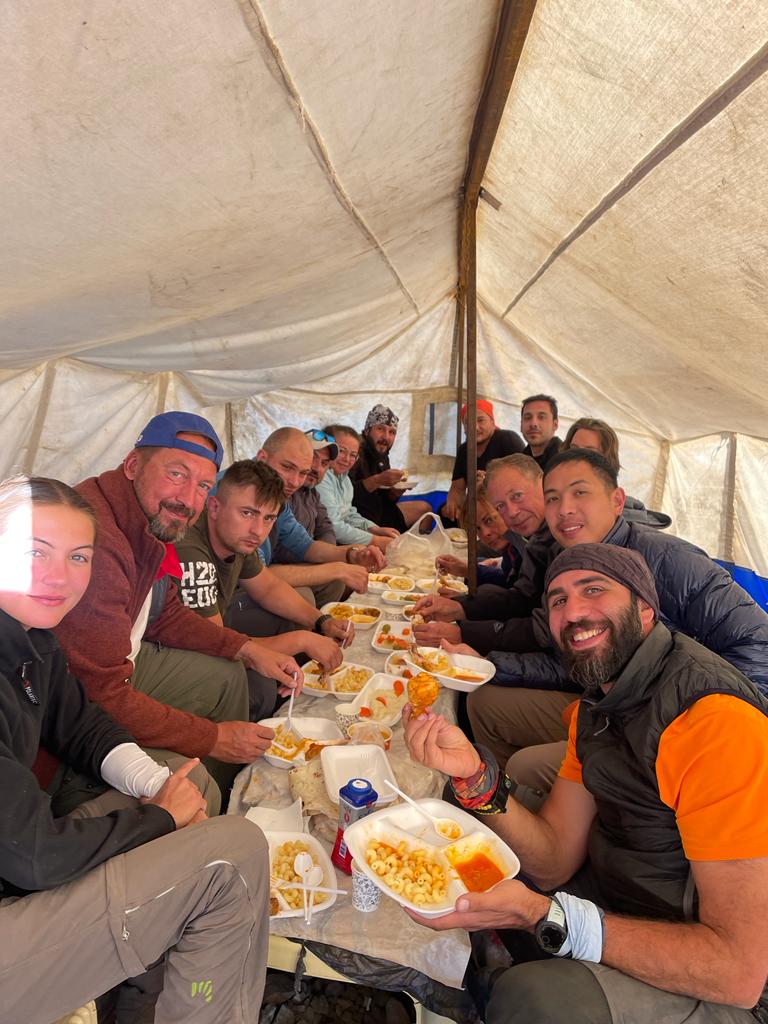 Day 3 involved hiking to Camp 2, at around 4200 MASL. Again, the trail is very similar – scree-like, mostly rock and gravel, dusty and dry. The campsite, moreover, was situated perilously in relation to the rocky slopes; thankfully we didn't have to stay there for long as we woke up very early the next day for the summit bid.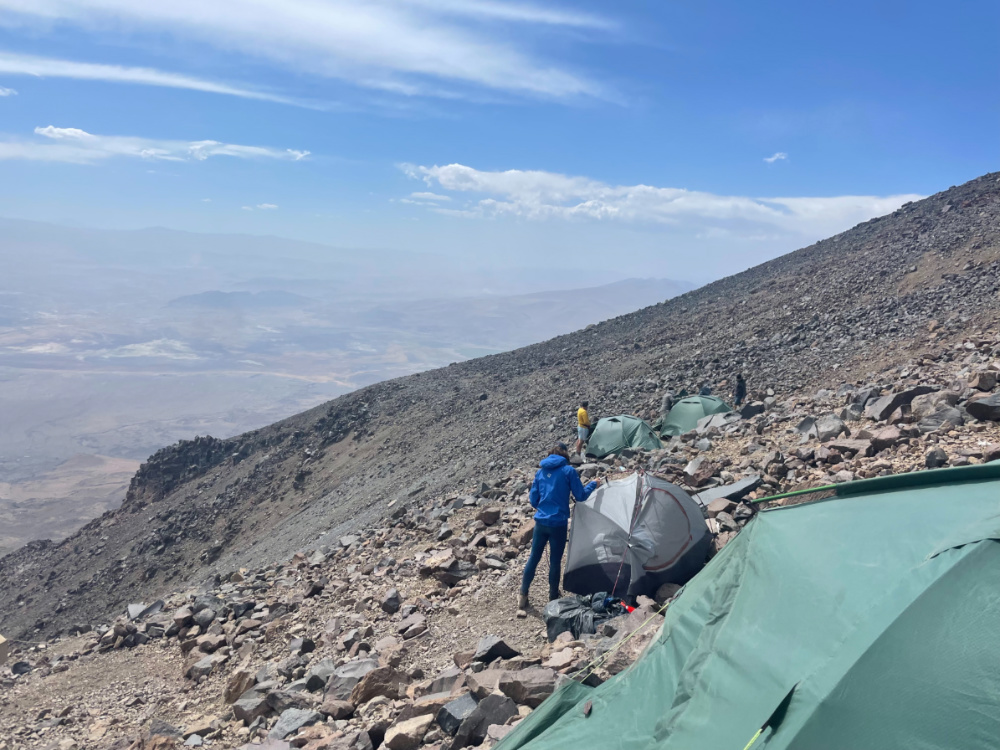 On Day 4, we woke up at 0100H and started climbing at 0200H. By then, we knew that the weather would be great, with the Milky Way in full view as well as a throng of other stars. Likewise, we saw the lights in the towns of Eastern Turkey as well as nearby Iran. I was able to make do with just light gloves, although I did feel a bit cold as we went higher.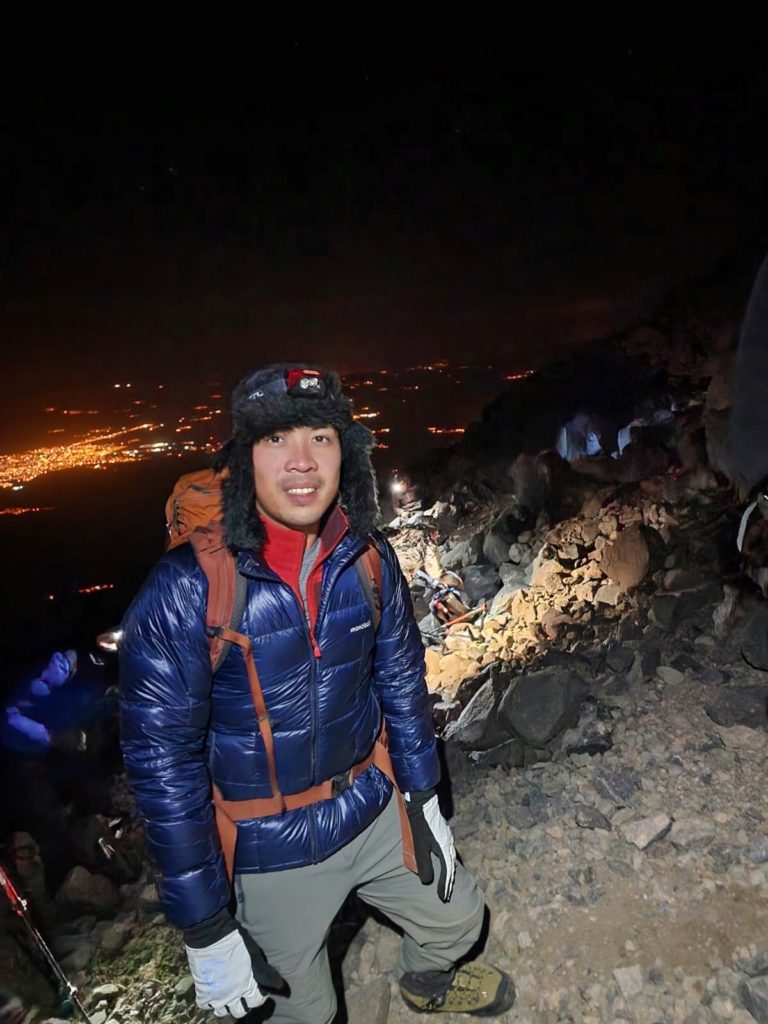 Another great landmark we saw was Lesser Ararat, the sister peak of Mt. Ararat (Greater Ararat). At 3925 MASL, this is the sixth-tallest peak in Turkey.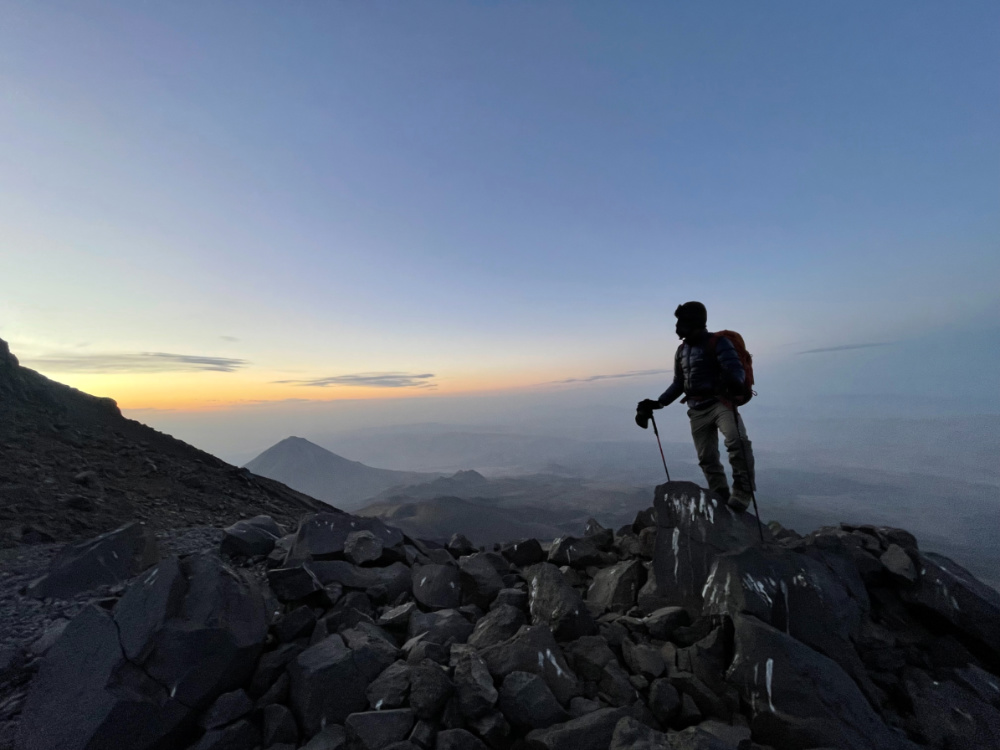 We started wearing crampons at around 4900 MASL – just as the sun was rising. It was very straightforward, and we did not need to be roped in, nor use ice axes;  just trekking poles. At 0700H, we reached the beautiful summit of Mt. Ararat – with views of Turkey, Iran, Armenia, and Azerbaijan.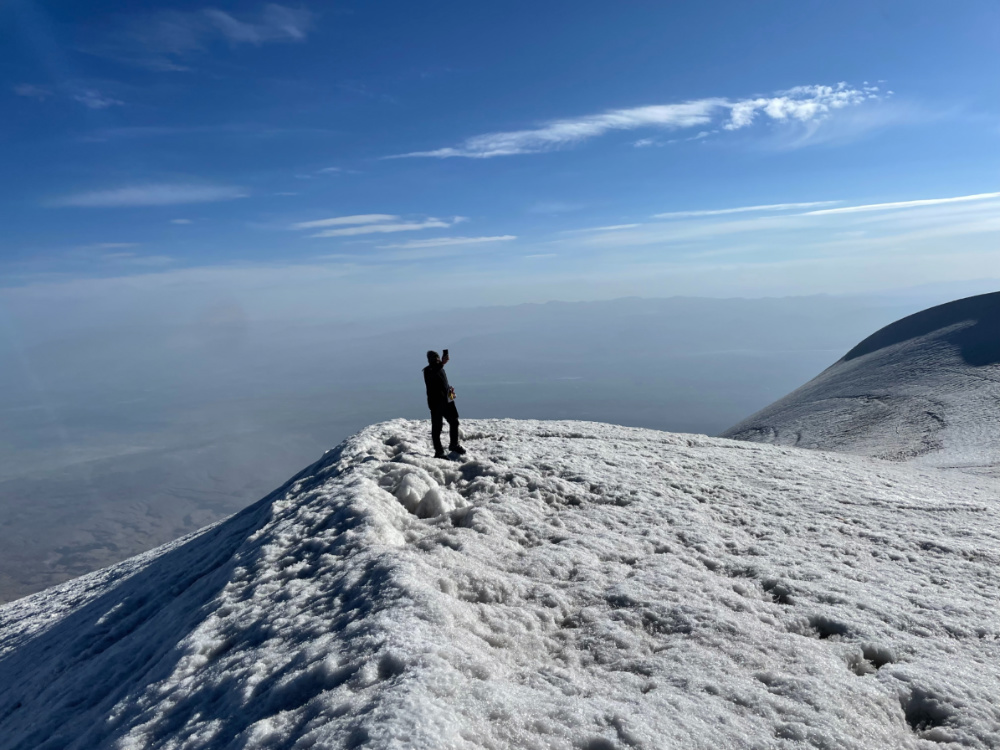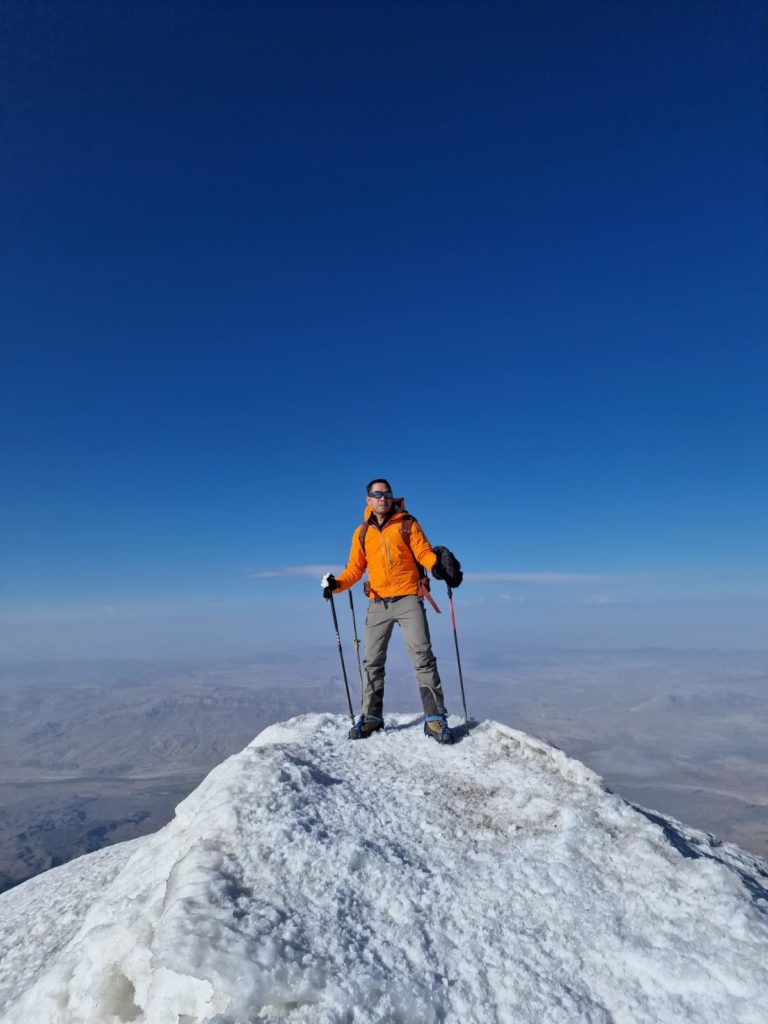 From that point it will still be quite a long day – back to Camp 2 then Camp 1. And then, finally, on Day 5, the short descent from Camp 1 to the trailhead. A side trip to Ishak Pasha Palace completed the same afternoon completed the adventure, followed by another great dinner of kabab, and of course, a trip to the local hammam. Mt. Kazbek in Georgia awaits (see Hiking matters #707)! Thank you to our organizer Agnes, our guides, and all the hikers I met along the way!