Announcing the 6th National Mountain Cleanup Day on June 15, 2019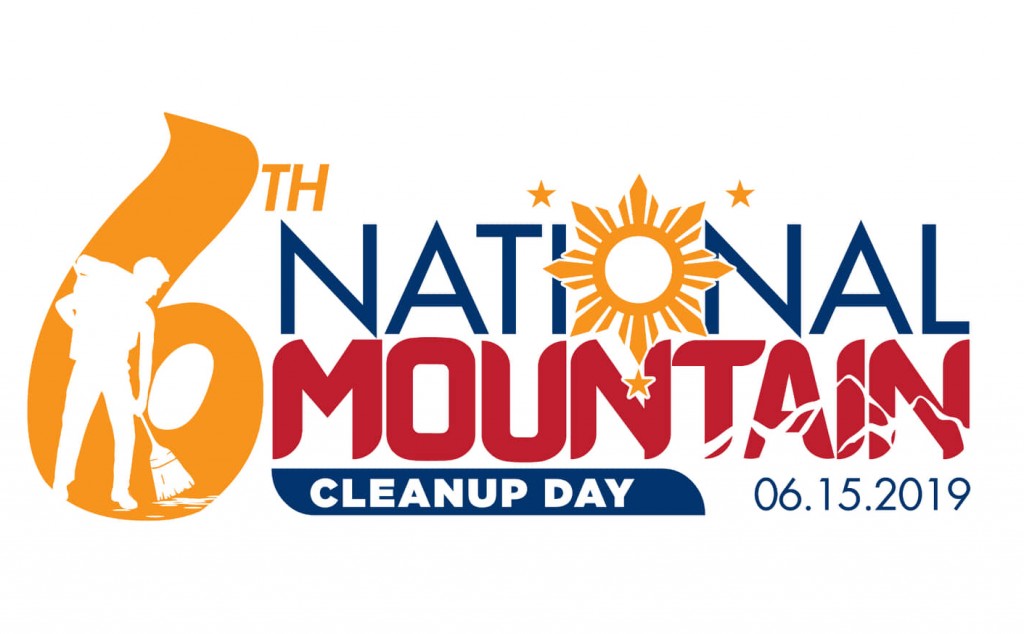 Pinoy Mountaineer is pleased to announce that the 6th National Mountain Cleanup Day will be held on June 15, 2019, with the theme: "Clean Mountains for a Cleaner Philippines".  The logo, created by Wey dela Peña, links the event with the Independence Day commemoration, signifying the inexorable links between the nation, the environment, and ordinary citizens. The rationale for this activity was expressed in the occasion of the first NMCD in 2014:
It is nice to hear people say " Tapat mo, linis mo" – clean up your backyard. But what about the mountains, and what about the forests; the open spaces between your place and mine? This mentality can clean up houses and backyards, but not nations, but not mountains. We need to look beyond our little spaces and open ourselves to problems that confront us as a nation. We need to move beyond "Tapat mo, linis mo". We need to think "Tapat natin, linis natin".
As with previous NMCDs, this is a completely voluntary effort and we will once again invite hiking clubs and individuals to take part by organizing their own cleanup hikes on that day. Details of the can be found in the Guiding Document for the 6th NMCD (click here).