Hiking matters #619: Mt. Ibuki (伊吹山) in Maibara, Japan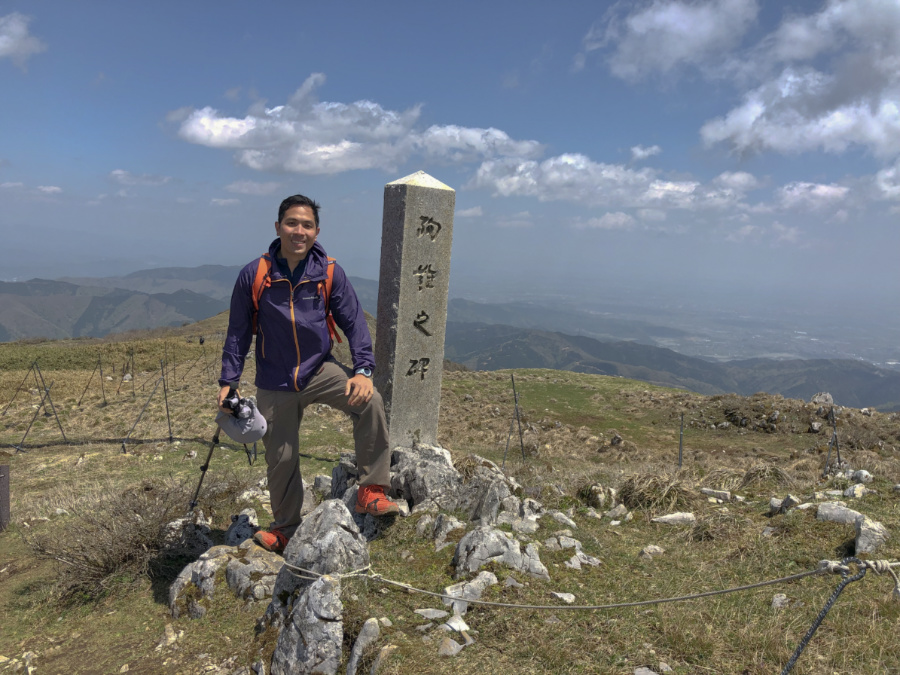 OSAKA – As part of my series of birthday hikes I went back to Japan to continue my Hyakumeizan quest. Joining me was Jeion Paguio, a friend I have in common with the Sarreal brothers – and someone I've hiked with since 2008 (Mt. Amuyao). The goal was to hike at least two of the Kansai Hyakumeizan and do some sidetrips armed with a JR Kansai pass.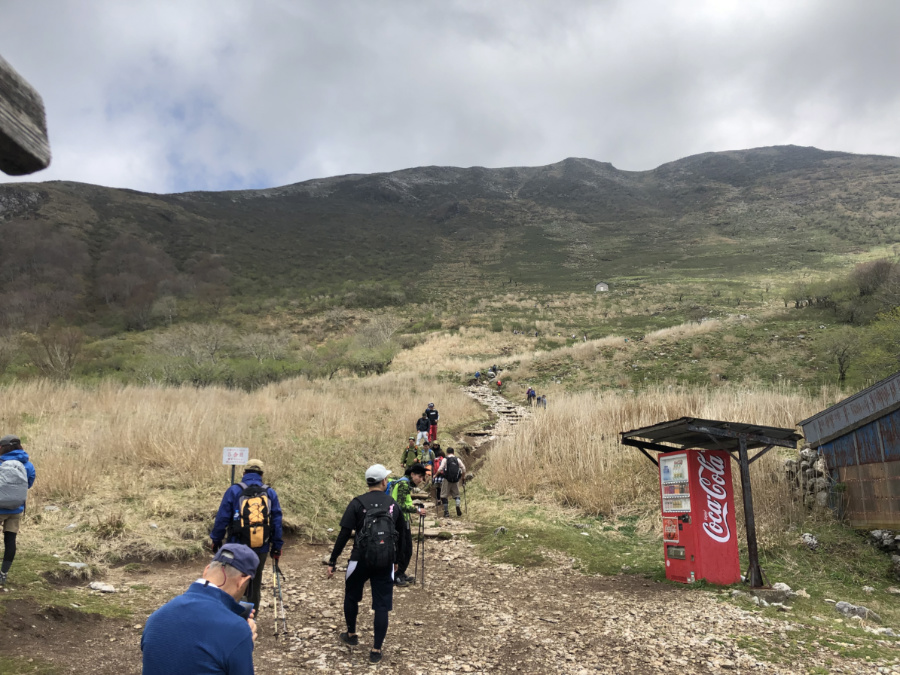 On our first hiking day we took the train to Maibara, where we changed to Ominagaoka; we then to took a bus to the trailhead of Mt. Ibuki. At 1377 meters, this mountain is famous for its dome shape and its heavy snowfall – unfortunately we were too late in the season to catch the last of the snow.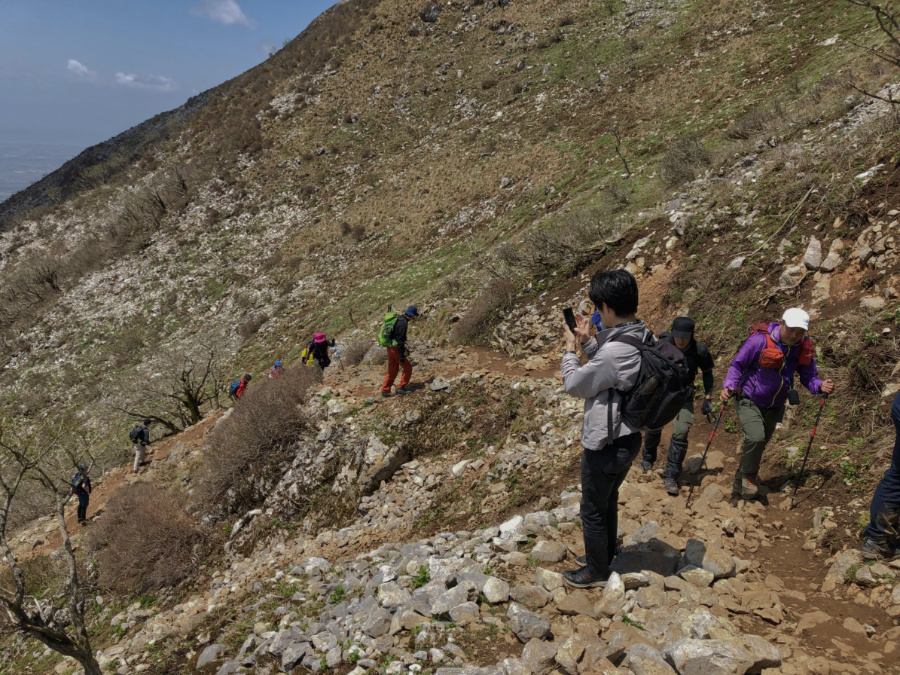 From Ibuki, the hike was actually quite straightforward and as it was Golden Week, there were many hikers along the way. There were numerous switchbacks on the way up, typical of many Japanese mountains. Also typical is the fact that there are different "stations" that allow you to gauge your progress. Overall, it took us around four hours to reach the summit.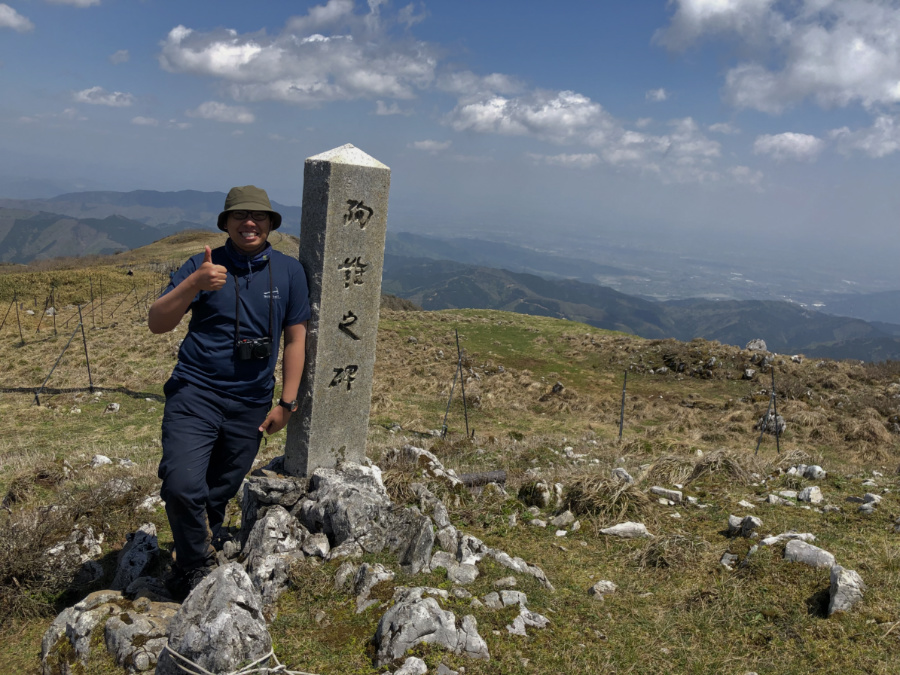 The summit was a big and there were a lot of people – owing in large part to the fact that there's actually a road that cuts the walking time to just 20 minutes for those who don't want to hike. Of course, we took the long route, and like the Japanese, I don't have any problem in having an easy and a difficult trail co-existing for different people as long as the mountain is kept clean.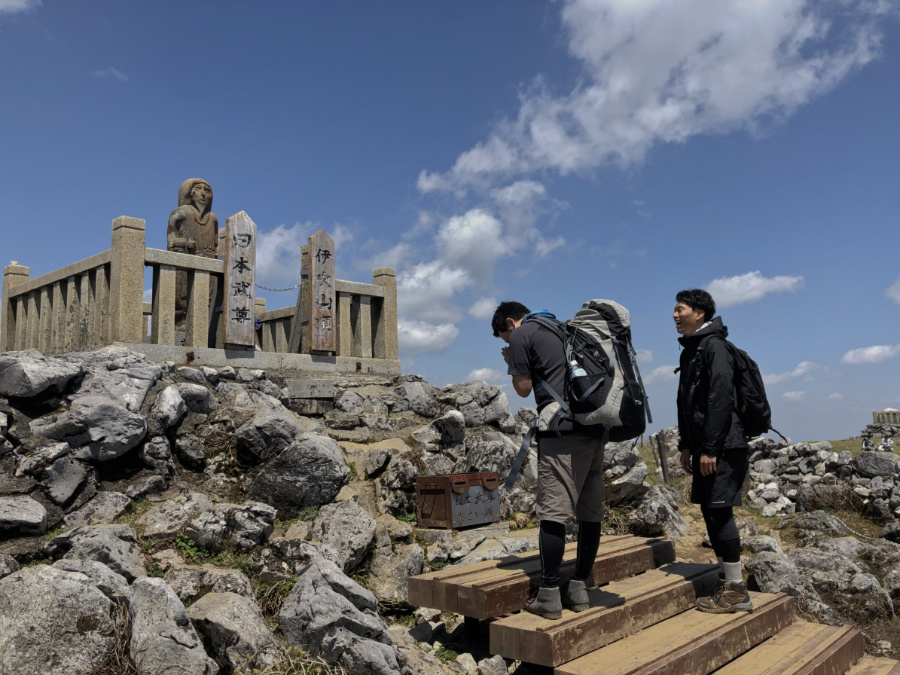 Actual itinerary: 
0730 Shin-Osaka to Maibara, Maibara to Ominagaoka
0834 Ominagaoka
0845 0Bus to trailhead
0901 Trailhead of Mt. Ibuki. Start of trek
1432 Take bus back to Ominagaoka
1448 Back at Ominagaoka
1531 Leave Ominagaoka
1626 ETA Shin-Osaka