Hiking matters #621: Mt. Odaigahara (大台ヶ原山) – my 25th Hyakumeizan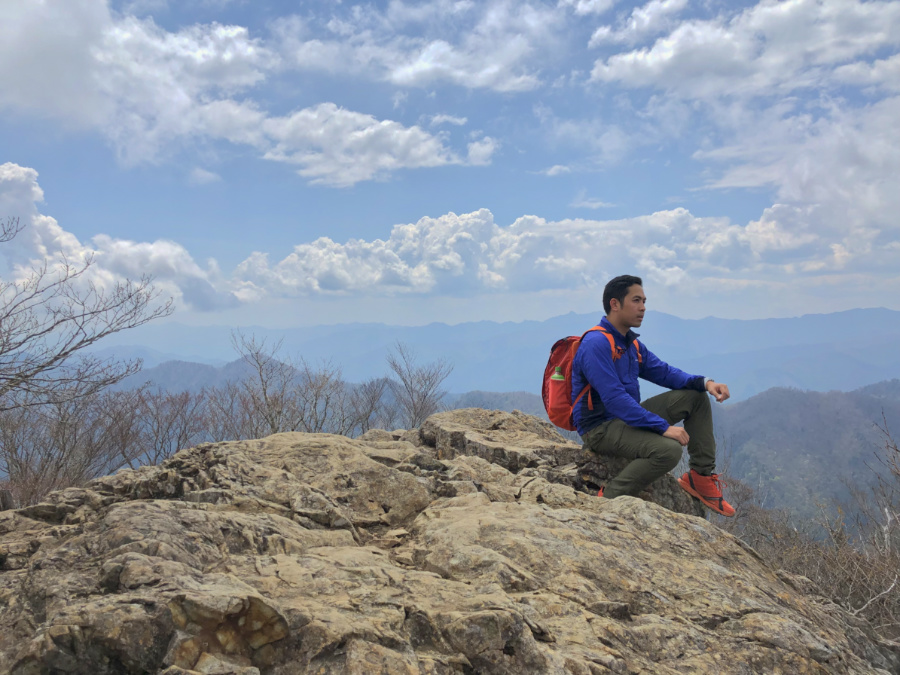 =
After doing Mt. Ibuki and Mt. Nosaka, we proceeded to the highlight of the trip – a hike up Mt. Odaigahara (大台ヶ原山) at the border of Mie and Nara prefectures. At 1695 MASL it is not as high as the mountains of the Japanese Alps but it is majestic in its own right, earning the distinction of being part of a  UNESCO Man and the Biosphere Reserve.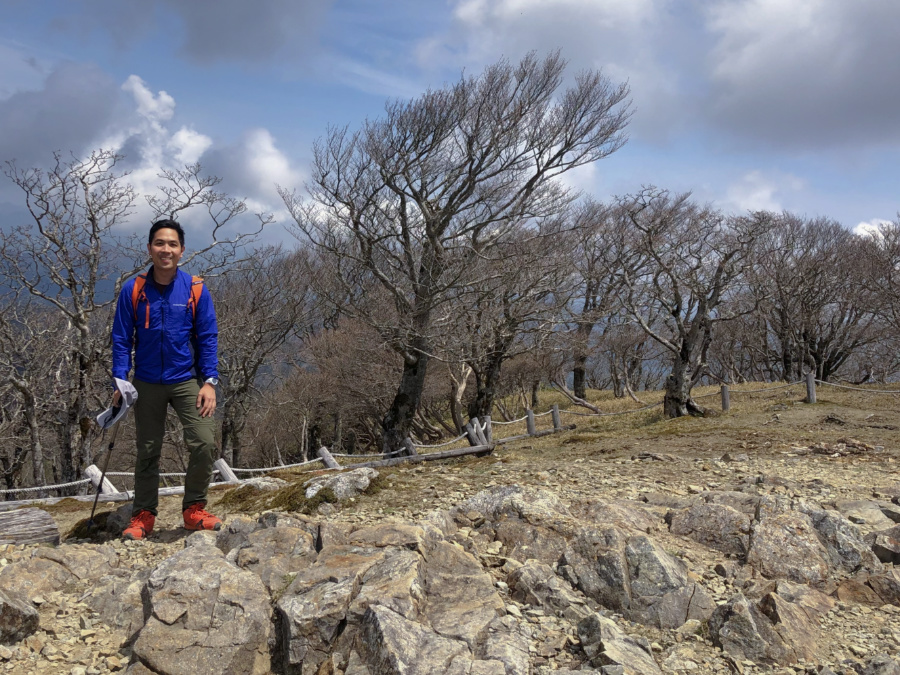 Odaigahara is an easy hike but poses some logistical challenges for public transport: the once or twice-daily bus runs only on certain months-  and one must take a Kintetsu train from Osaka's Abenobashi station prior to boarding the bus. But once there, the rewards are abundantly clear.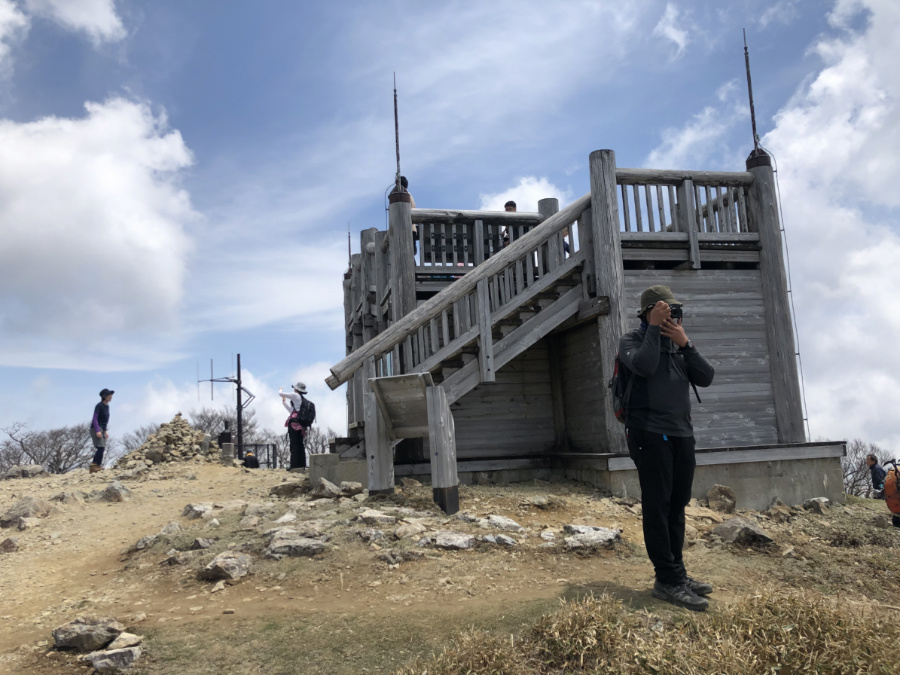 Passing through the Uemichi path and its gentle ascent, we first headed to the main peak – Hidegatake – 1695 meters above sea level. As this is the summit of Odaigahara, my arrival there marked the completion of my 25th Hyakumeizan – one quarter of the 100 Famous Mountains of Japan!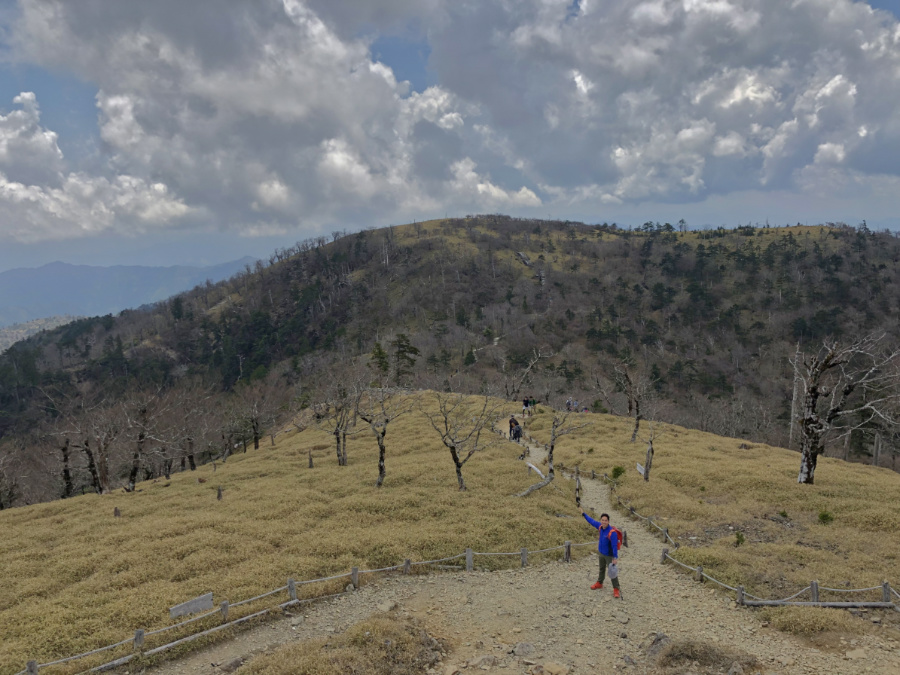 From Hidegatake, we passed through the dwarf bamboo, as well as the blighted spruce and cypress trees of Masakitoge and Masakigahara. This is a very scenic part – I don't mind hiking endlessly in such a beautiful scene!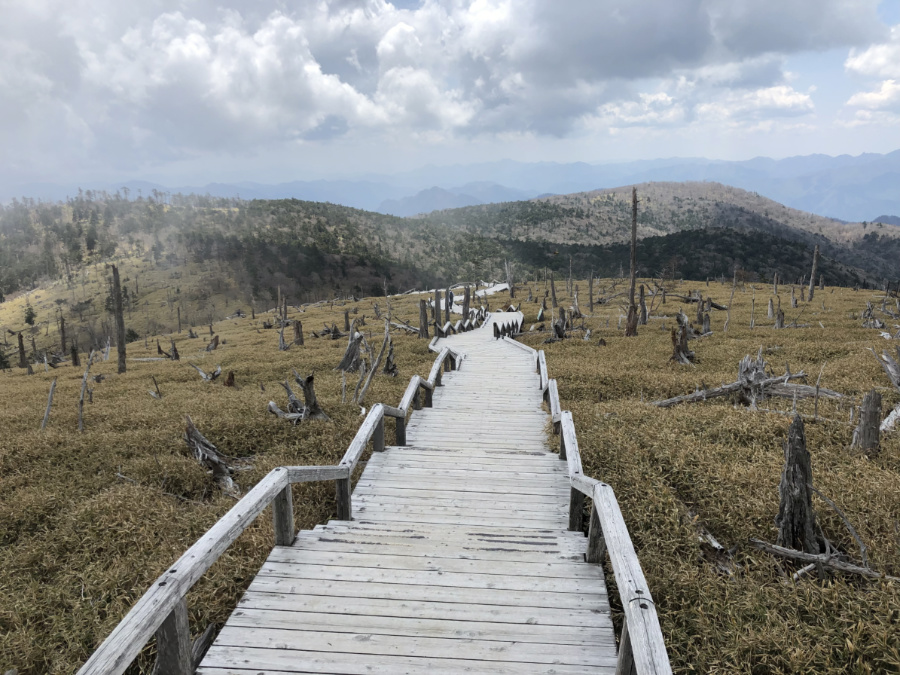 As one final highlight we visited Daijakura Rock, a cliff-like viewpoint. From that point we took the longer route back to the parking lot, making it in time for the 1430H bus – but because it was Golden Week and there were so many people we had to wait for the next bus.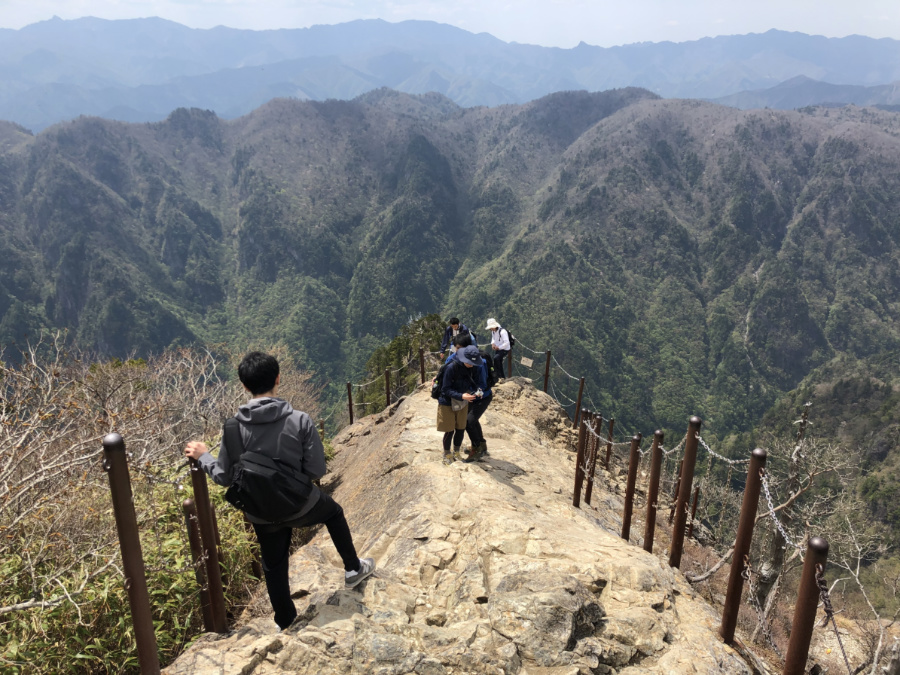 Odaigahara is a very easy hike and even with the extended course and numerous stops we managed to compete the trek in less than 4 hours – the travel time took longer than the hike itself. But it lives up to my expectation of the Hyakumeizan – and makes me more excited to pursue more of the 100, hopefully in the coming summer! Thank you Jeion Paguio, Tokyo-based Filipino hiker, for joining me in the three hikes!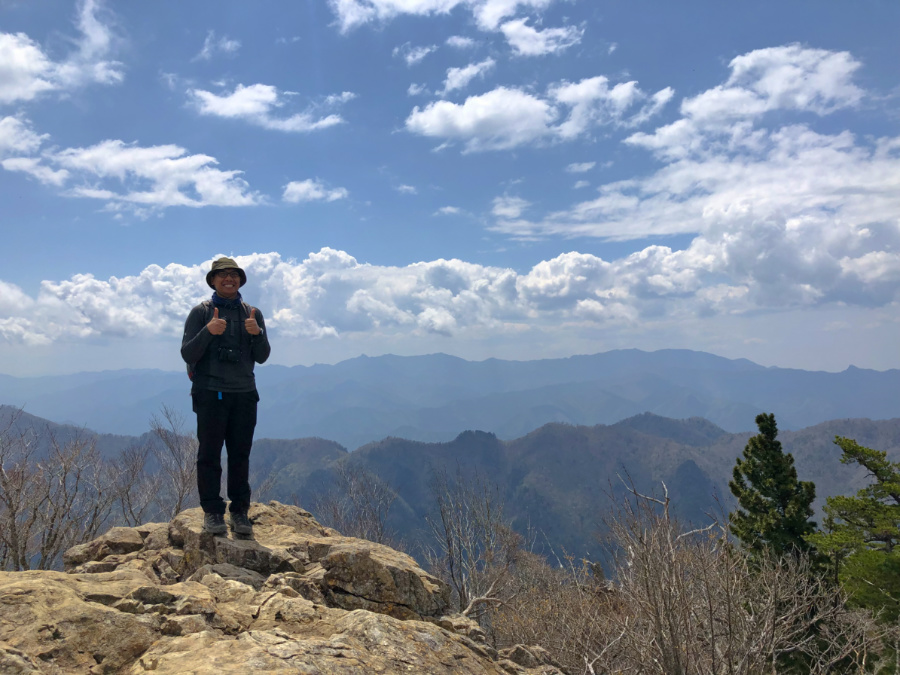 Actual itinerary
0709 Shin-Osaka to Yamatokamiichi via Tennoji, Osakaabenobashi
0851 ETA Yamatokamiichi
0900 Kamiichi Bus stop no. 1 -> Odaigahara
1051 ETA Odaigahara. Start trek
1430 Finish proper.
1530 ETD Odaigahara
1721 Back at Yamatokamiichi.
1738 take train to Osaka
1920 ETA Shin-Osaka