Hiking matters #500: The Nietzsche Trail and Mont Bastide in Eze Village, French Riviera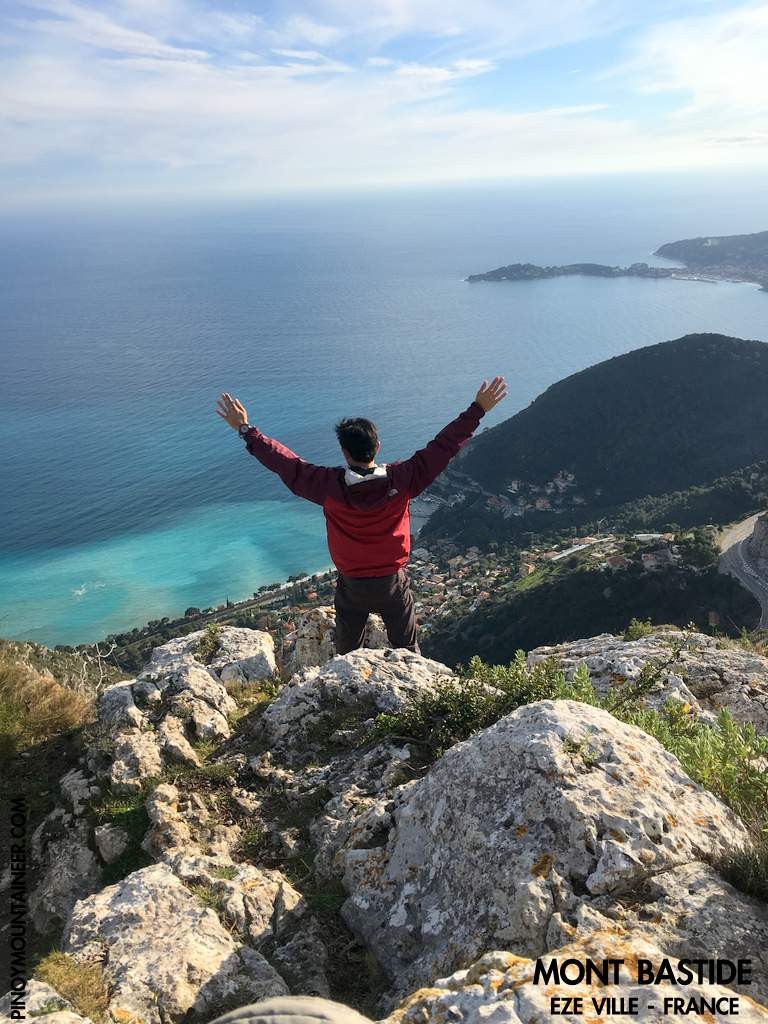 One day after hiking up Cime de Baudon (see Hiking matters #499) in Menton, I visited the medieval village of Eze in the French Riviera via the Nietzsche Trail, named in honor of the German philosopher who lived in the village. From Eze Village – a destination in itself due to its beautiful, well-preserved buildings – I also hiked up Mont Bastide which offered beautiful views of the Mediterranean Sea and the nearby towns and cities, including Monaco and Nice.
The Nietzsche Trail (Chemin de Nietzsche) is easily accessible from the Eze-Sur-Mer train station, which is just 30 minutes or so away from Nice itself. Surrounded by pine forests, it is a relaxing trail even if oftentimes very close to the roads and houses. For good measure, I brought a copy of Thus Spake Zarathustra with me so I can read some chapters along the way.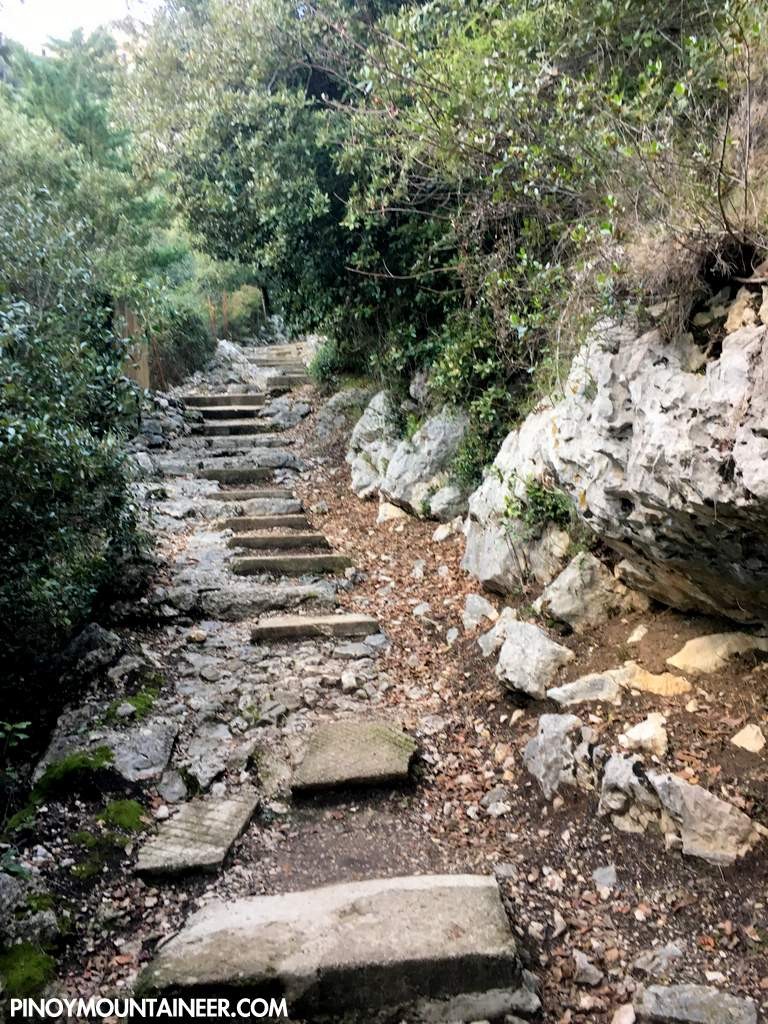 After an hour, I reached the village of Eze, and rested for a while before continuing the hike to Mont Bastide, reaching the trailhead by crossing the bridge towards the direction of Nice.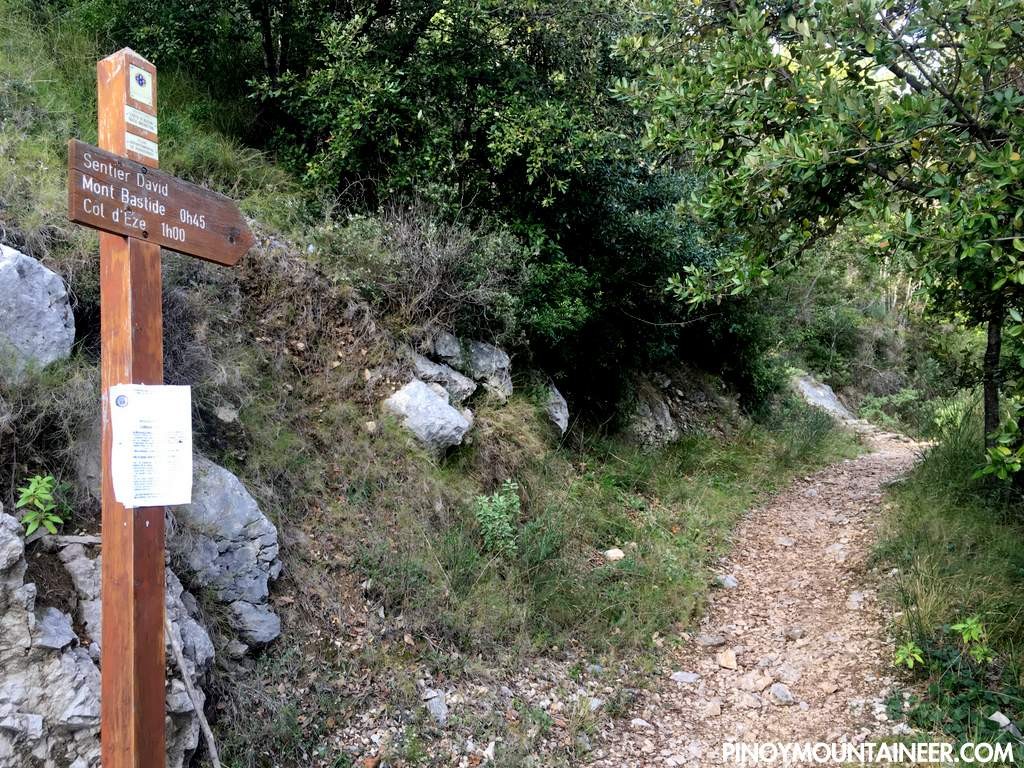 This mountain, which rises at 570 MASL, turned out to be a refreshing hike. Typical of coastal Mediterranean peaks, the trail was rocky and surrounded with shrubs. The view was immediately splendid, with Eze village leading down to the coast, and as we went higher the coastal towns of Southern France came into view, as well as the peninsulas of Saint Jean Cap Ferrat and Villefranche-Sur-Mer.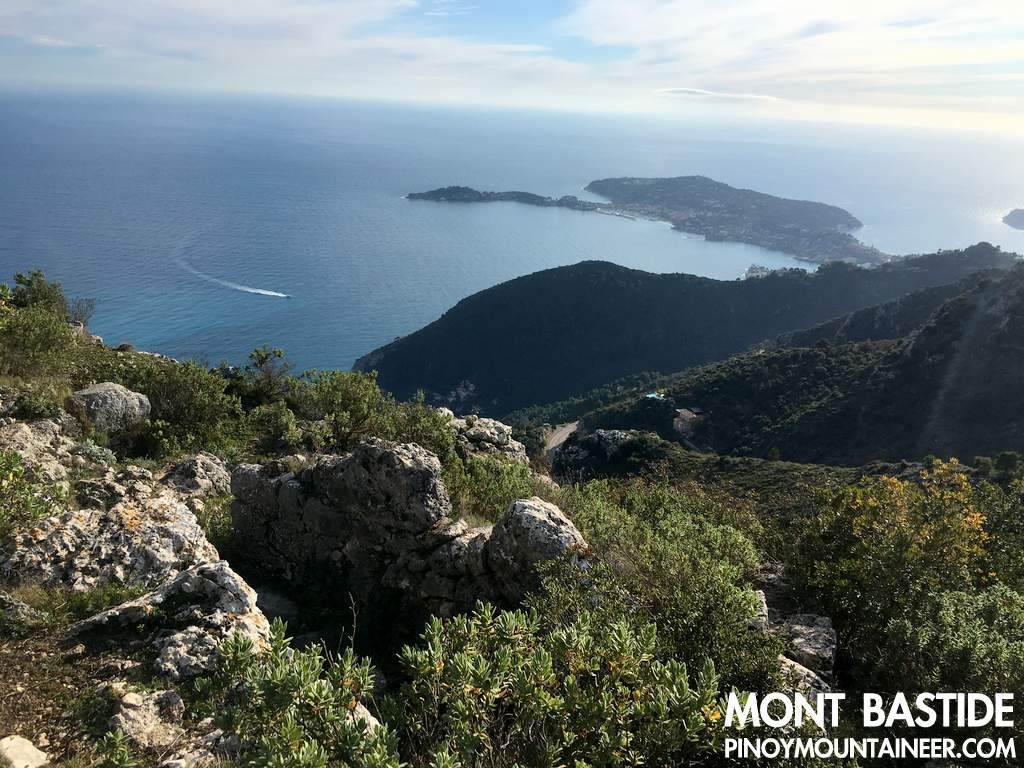 At the summit, the views were even nicer and I wish I could stay longer but I wanted to go back to Eze-Ville in time for dinner in Monte Carlo, Monaco – one of the easy sidetrips on a hiking trip in that part of France.