Hiking matters #627: Mt. Azumaya (四阿山) in Nagano, Japan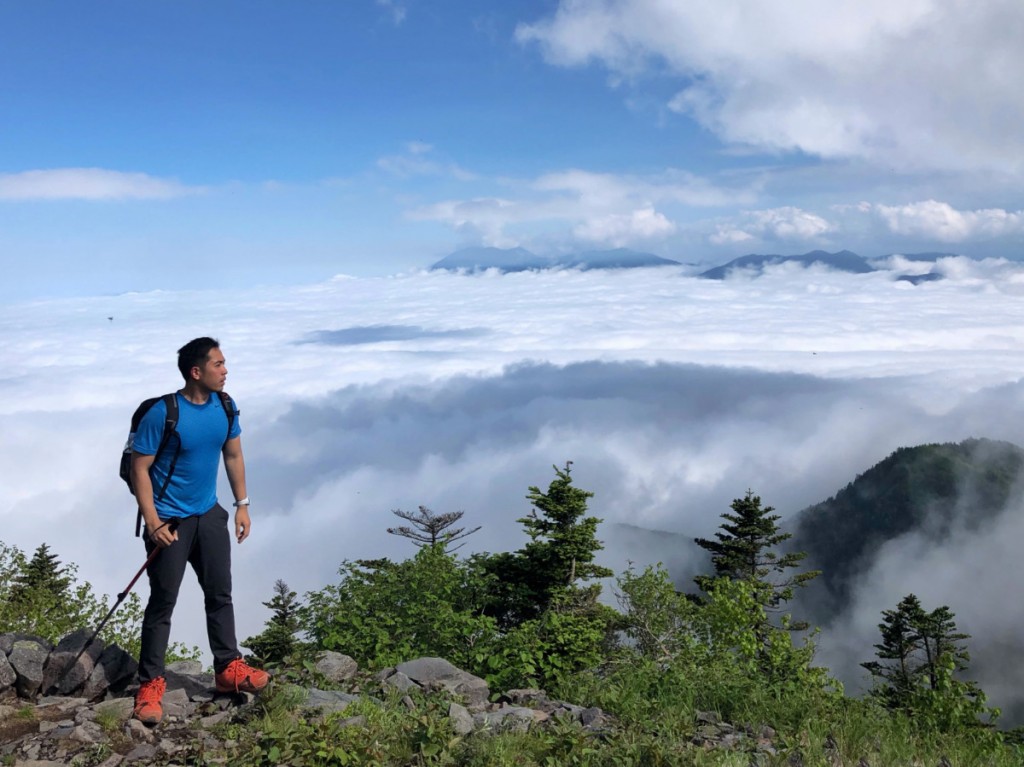 My fifth and last summer hike in Japan – after the rains drowned my prospects of more – was Mt. Azumaya (四阿山)  in Nagano Prefecture. From Nagano, I took the short Shinkansen ride to Ueda, and from there took a bus to Azumaya – a dairy-growing mountainous region. I had doubts about the weather, but in my experience, as long as there's no real danger (e.g. subzero temperatures), it is better to err on the side of the mountain.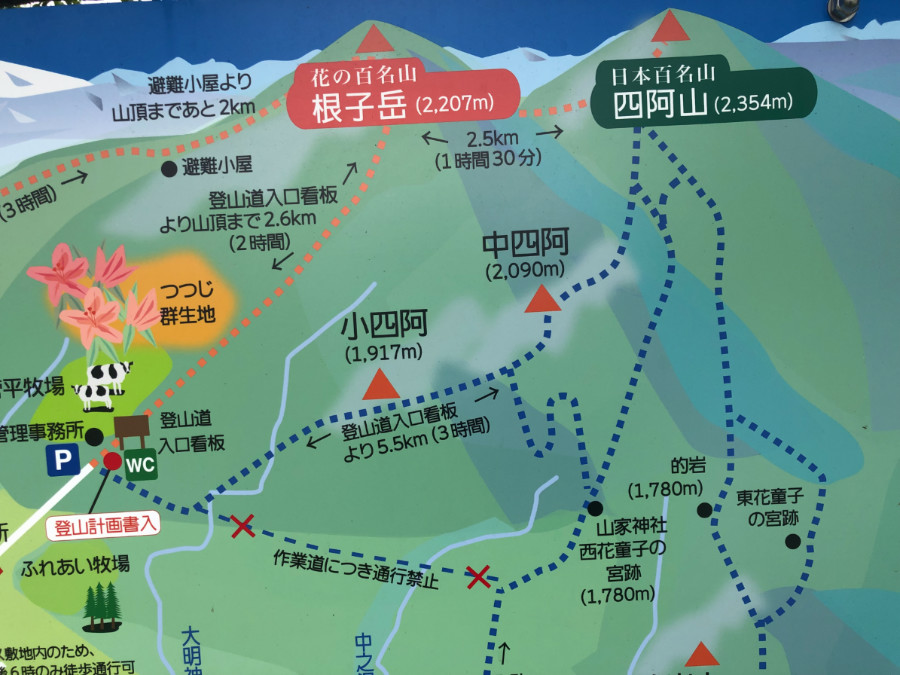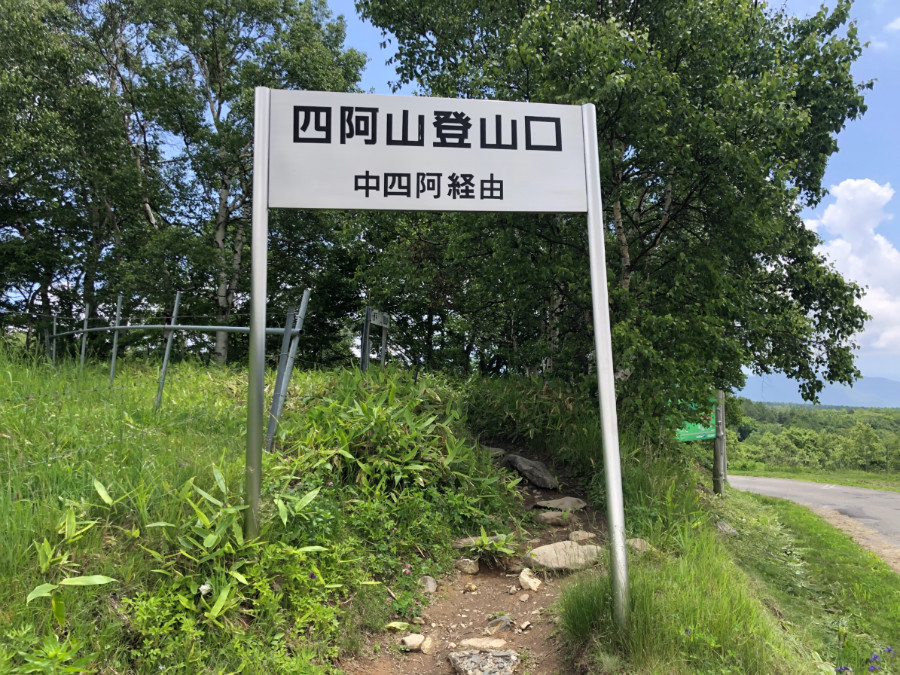 The hike involved a long walk up to the trailhead – almost 40 minutes – and I knew that I was under time pressure, given the bus schedules. And so I did my best to hike as briskly as possible. Thankfully, the trail was beautiful, especially in the upper reaches where forest gave way to Japan's signature rocky peaks. I reached the summit after 4 hours of trekking – counting the road walk.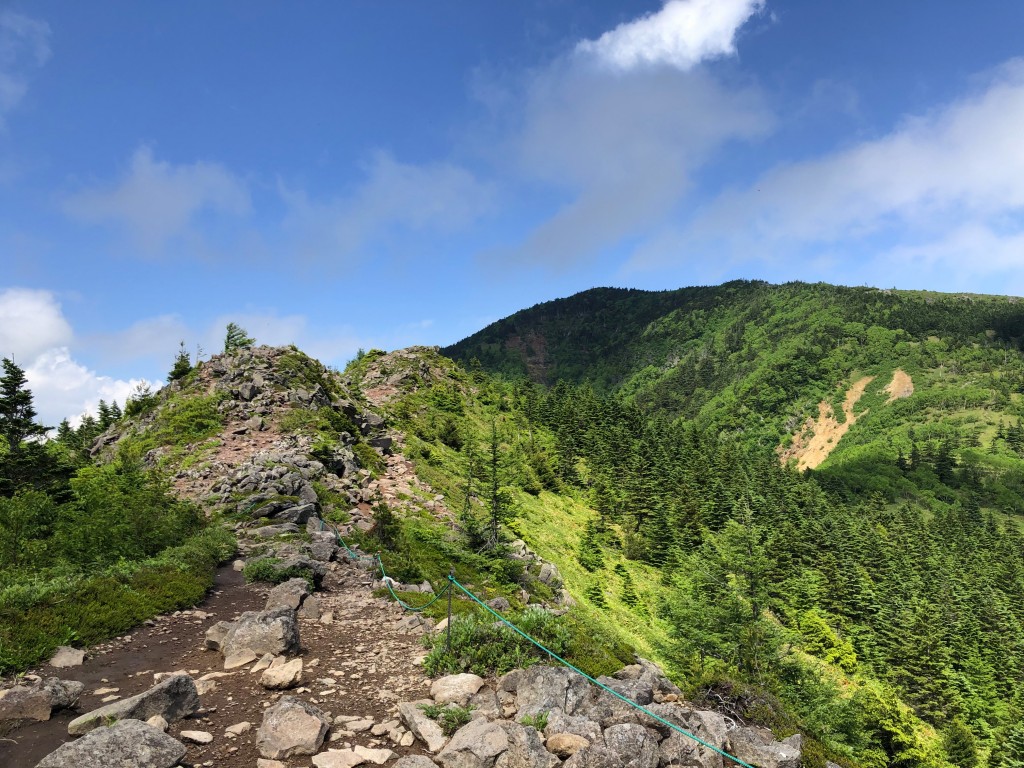 There was an option to traverse to Neko-dake (Cat Mountain), but with time running out, I decided to just head down the way I went up – reaching the dairy farm by 1700H – right in time to see the cows grazing. I hurriedly headed to the bus stop further down, but but not before I grabbed my post climb reward: ice cream made from farm-fresh milk!