Hiking matters #709: Hiking up Greater Chimgan (3309m) in Uzbekistan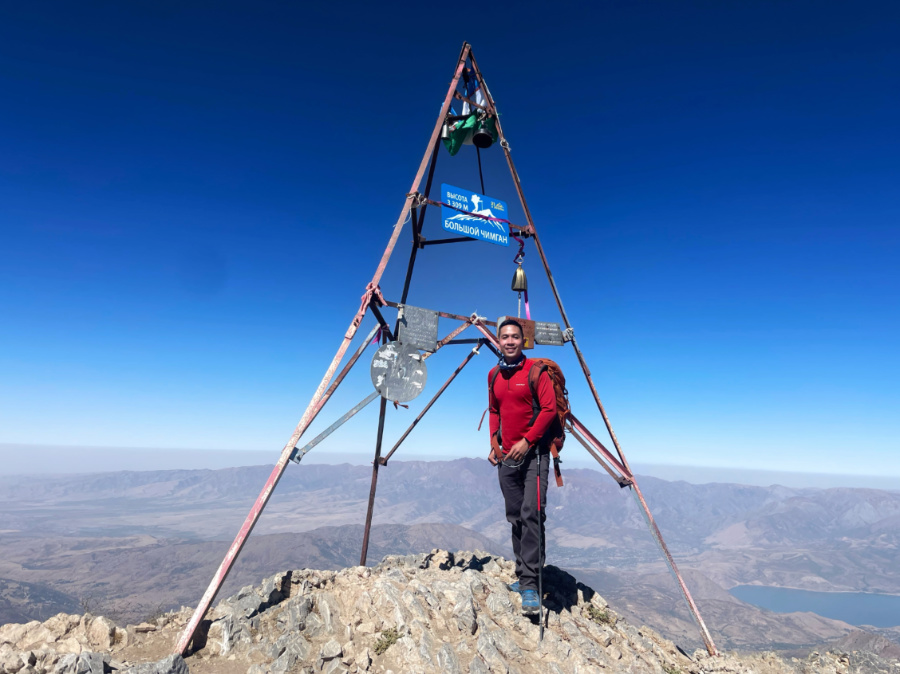 After the series of hikes in Turkey's Mt. Ararat (see Hiking matters #706), Georgia's Kazbek (see Hiking matters #707), and Armenia's Aragats (Hiking matters #708), I was prepared to rest while touring the Silk Road cities in Uzbekistan. However, I couldn't resist the opportunity to do a hike in this Central Asian country, especially when I found out that one of the local favorites – the 3309-meter Greater Chimgan or Mt. Big Chimgan is accessible is a daytrip from Tashkent. Fortunately I found an agency who was willing to arrange the logistics, including finding someone to guide me.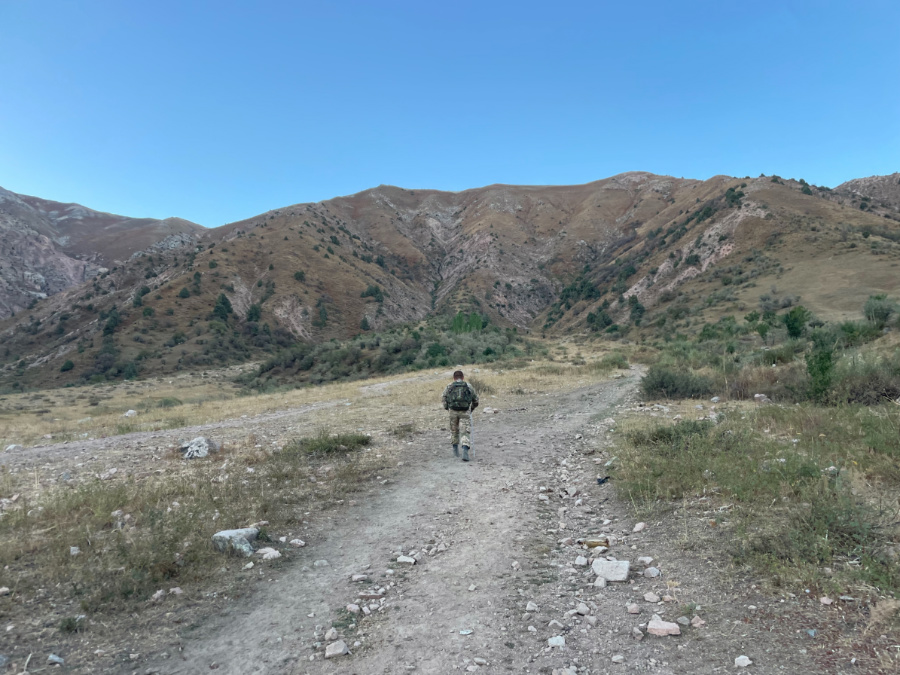 It took 2 hours to reach the trailhead, which was located at Ugam-Chatkal National Park, north of Tashkent and very near the border with Kazakhstan. As we left Tashkent a little after 4am, we arrived and started trekking at 0610H, at 1621 MASL – which meant that we had to ascend almost 1700 meters that day (making it a little like Tapulao).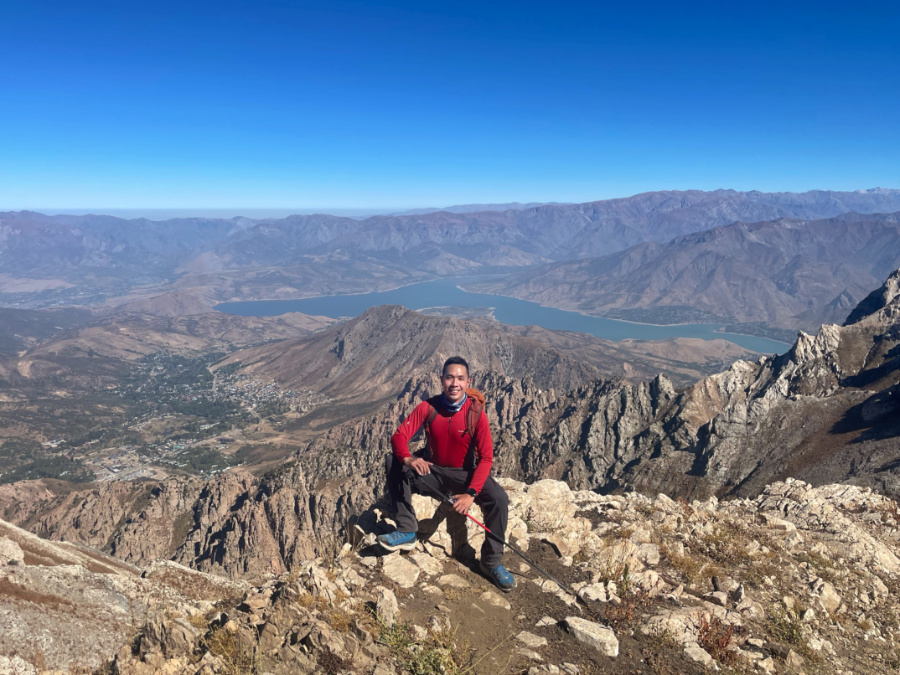 The trail was immediately steep, rocky, and devoid of vegetation – somewhat reminiscent of Aragats or even some of the volcanoes in Peru. It was very cold when we started but as soon as it the sun rose it became immediately very hot.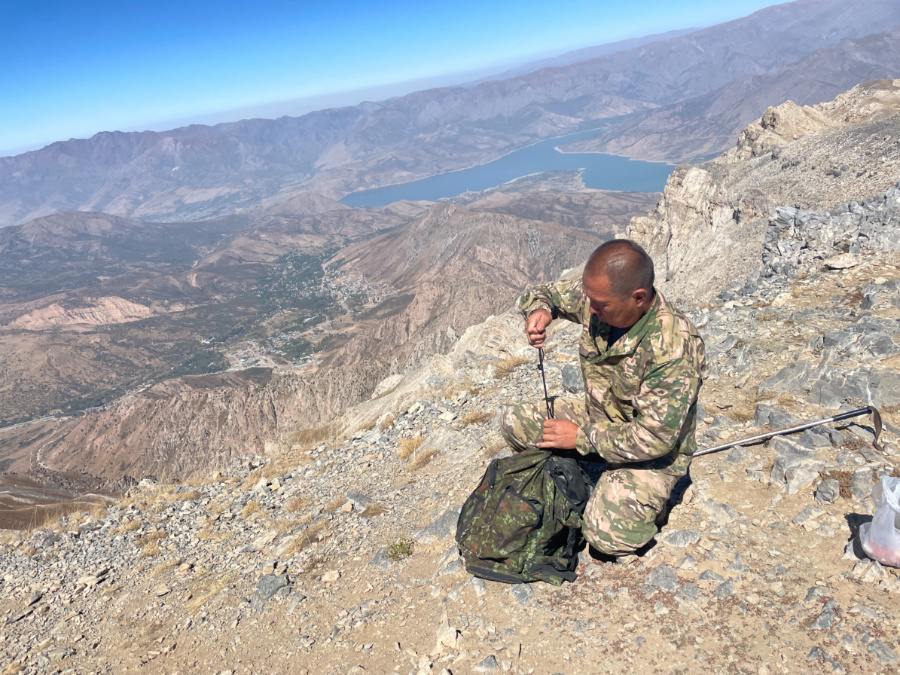 We marched continuously, reaching various sub-peaks amid the coming into view of the mountains of Kazakhstan and Kyrgyzstan, as well as the Charvak Reservoir, an artificial lake created as part of a Soviet-era dam project.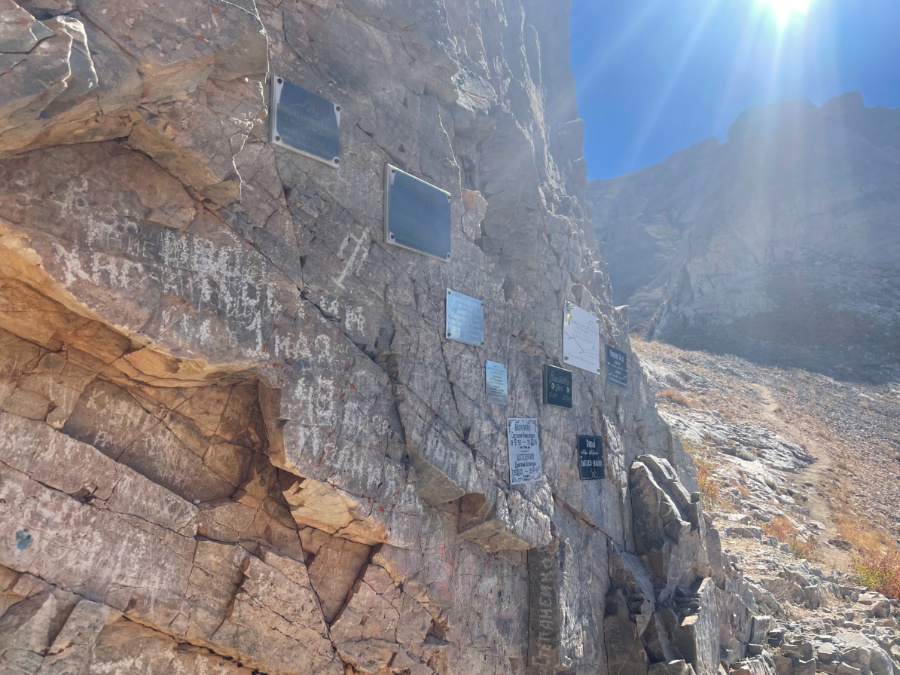 At around 2800 MASL, we passed by a cave with several epitaphs apparently commemorating those who died while hiking the mountain: a grim reminder of its dangers. Indeed, the final ascent towards the summit was quite dangerous given that, due to the constant erosion, there is no actual trail and one must find a way depending on the circumstances. Thankfully, I recently honed my balancing skills amid such slippery rock slopes in Aragats, and managed to do well; by 1126 MASL we had reached the metal pyramid that marks the summit.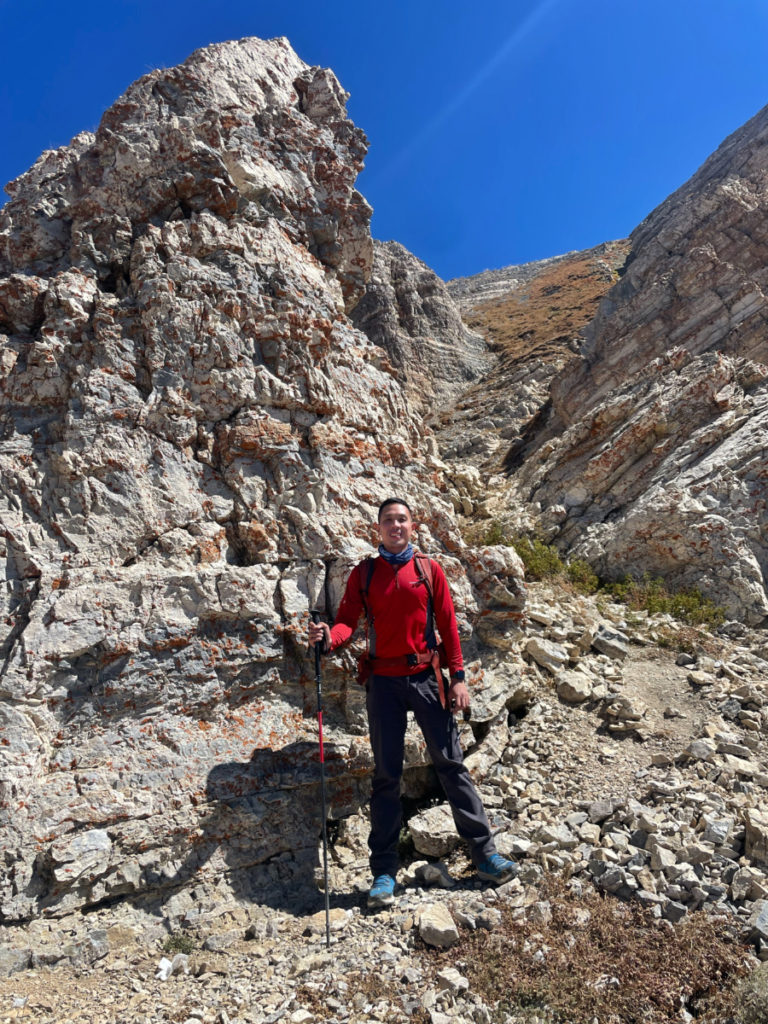 The descent was still quite tricky, given the precarious rock slopes, but – partly motivated by the desire to reach Tashkent in time for another plov dinner, I plodded steadily and the hike was finished by 1520H. Really happy to have done this unique dayhike in a most fascinating country!