Hiking matters #632: Mt. Amagi (天城山), the highest peak in Izu Peninsula, Japan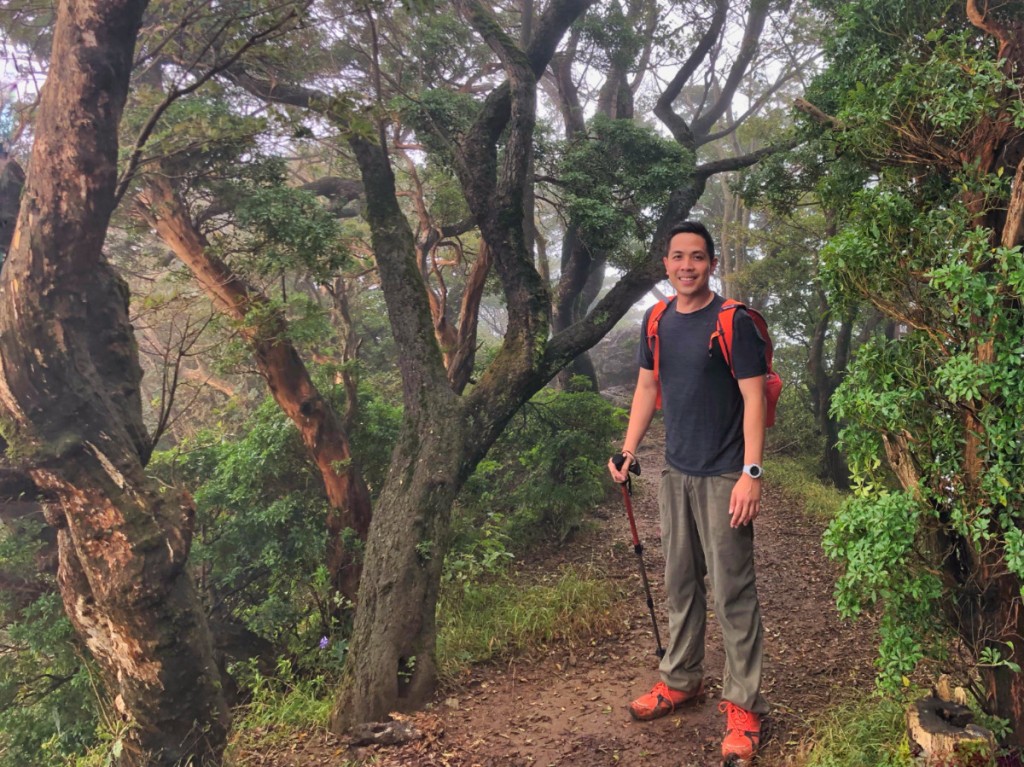 TOKYO – A day after climbing Mt. Daibosatsu, I continued my weekend hiking by heading down to Izu Peninsula and climbing the highest mountain there: the 1405-meter  Mt. Amagi (天城山) – yet another of the veritable Hyakumeizan or Japan's 100 Famous Mountains. This time around, Jeion and I were joined by my longtime hiking buddy Chris and Aldwin, a Pinoy hiker also from the Tokyo area. We met up in Ito Station and took the 55-minute bus ride to the trailhead, Amagi Kogen Golf Course.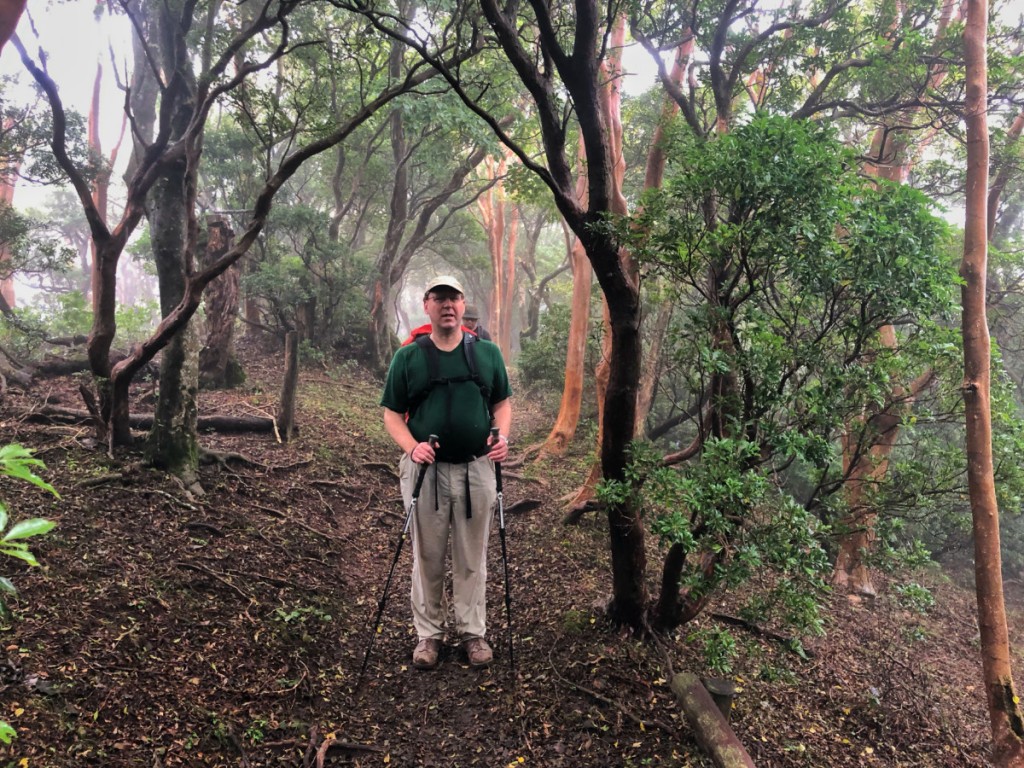 From the weather forecast I knew that it would be a rainy day – it was in fact drizzling as we arrived at the trailhead. Fortunately, it did not persist and the cloudy, misty environment only accentuated the beauty of the forests for which Mt. Amagi is famous.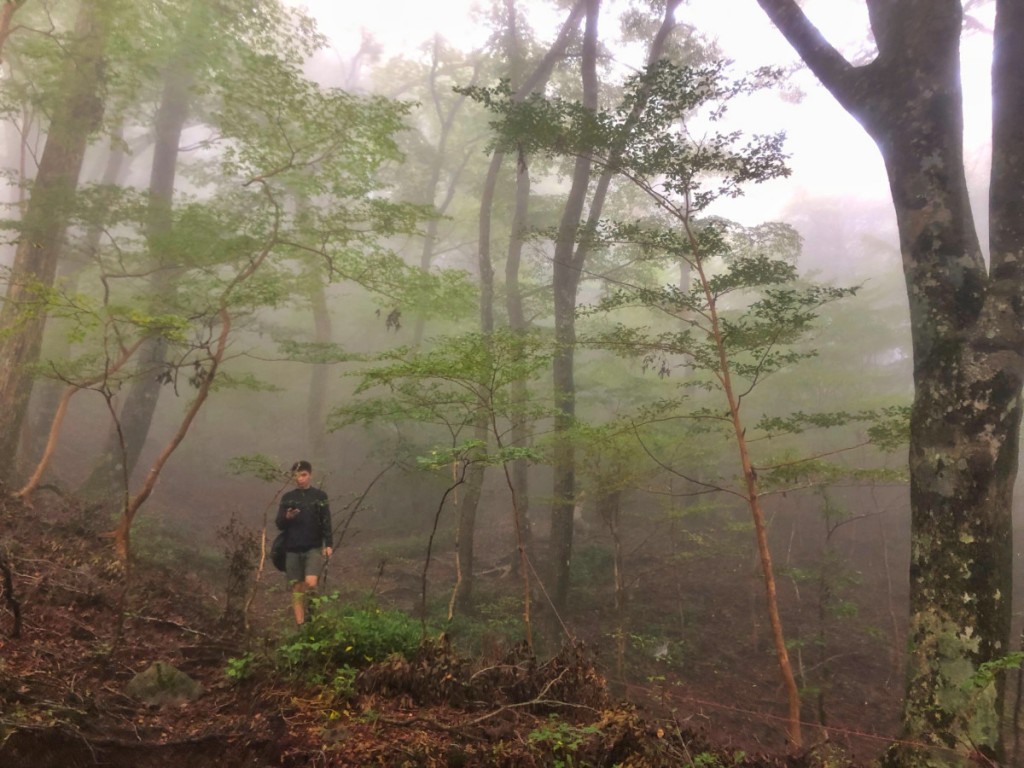 No more than 20 minutes from the trailhead, there is fork where one can choose to ascend Mt. Banjiro first en route to Mt. Banzaburo (the summit) – or approach the summit directly.  We chose the former and I think it's the more sensible route given the direct trail to Banzaburo is steeper and far less established – as we would find out on the way down.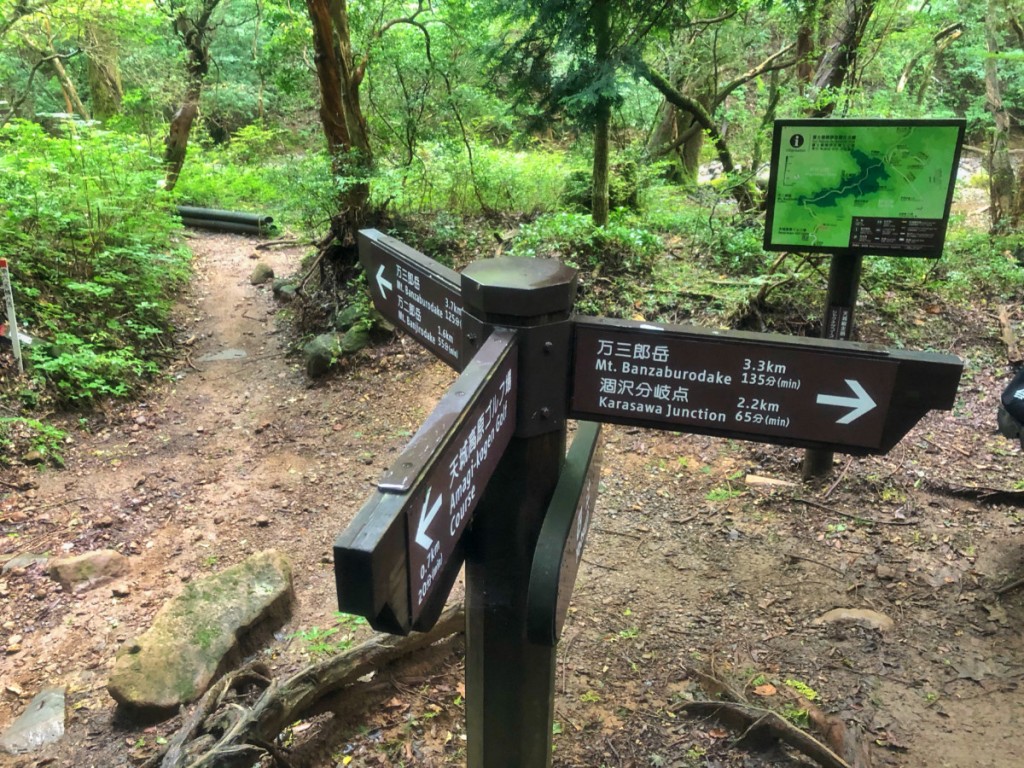 To ascent up Mt. Banjiro was fairly straightforward and so was the connecting trail to Mt. Banzaburo – though it had its fair share of ups and downs, there were beautiful segments including the tunnel of Andromeda shrubs – for me the highlight of the entire trail. As with Mt. Daibosatsu the previous day, the summit was forested. Had it been a sunny day, Mt. Fuji would have been visible in some of the trail segments, but I was just happy to have a mostly dry, not too slippery hike in a beautiful forest.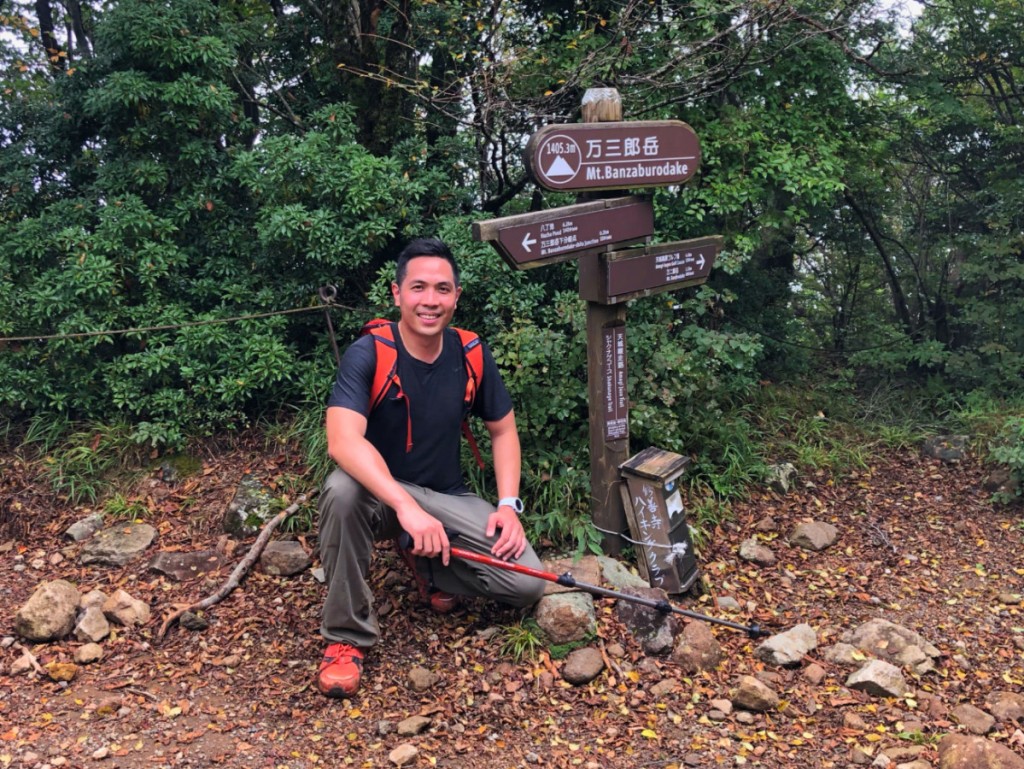 The descent, as mentioned earlier, was quite tricky – some parts of the trail clearly need some maintenance – but we still made it in good time, reaching the Golf Course in time for the 1610H bus. And so goes my 32nd Hyakumeizan – thankfully, another successful one! Sadly, I only have time for two mountains, but I am already looking forward to the next Japan hiking trip!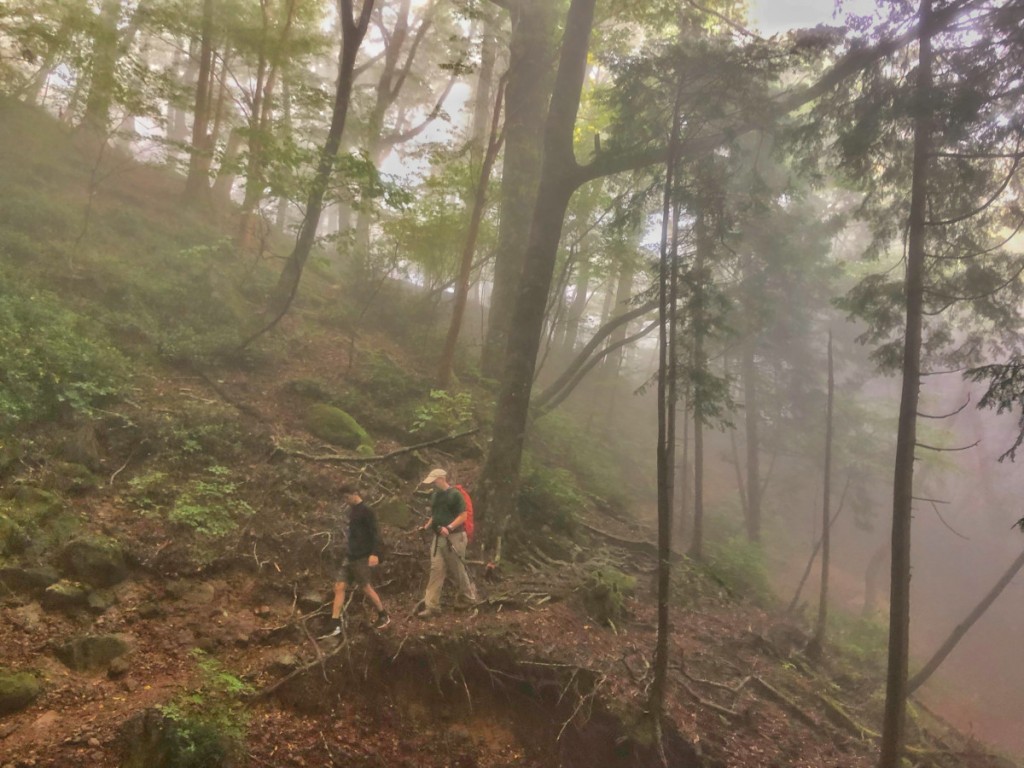 Our actual itinerary – Mt. Amagi dayhike from Tokyo (Train faire around 4500 JPY and roundtrip bus fare 2000):
0654 Ueno
0659 Tokyo
0859 Atami
0925 Ito (伊東駅) Take bus to Amagi-kogen
1010 Bus
1105 Arrival at Amagi Kogen Golf Course (trailhead right behind)
1150 ETA Mt. Banjiro (second highest point)
1340 Arrival at Mt. Banzaburo (highest point)
1400 Start descent
1600 Back at
1610 Bus back to Ito Station
1705 Back at Ito
1721 Train to Tokyo via the Chuo Line
1951 ETA Ueno
BETWEEN SUMMER AND FALL 2019 
Hiking matters #631: Mt. Daibosatsu, Yamanashi
Hiking matters #632: Mt. Amagi, Izu