Hiking matters #634: A late autumn hike up Mt. Ryokami (両神山) in Saitama, Japan
TOKYO – Capping off my year of hiking in Japan, I managed to push for a hike up the 1728-meter Mt. Ryokami (両神山) in Saitama – my 33rd of the Hyakumeizan! Given the season, I was not very confident venturing out to the Alps on my own (e.g. Mt. Tanigawa, Myoko-Hiuchi) and I actually thought that I had run out of options within range of Tokyo. Fortunately, I realized that I hadn't climbed Ryokami yet – a mountain which I didn't consider in the past given that its access is by a non-JR train and is therefore not covered by my lifeline whenever I'm hiking in Japan: JR passes.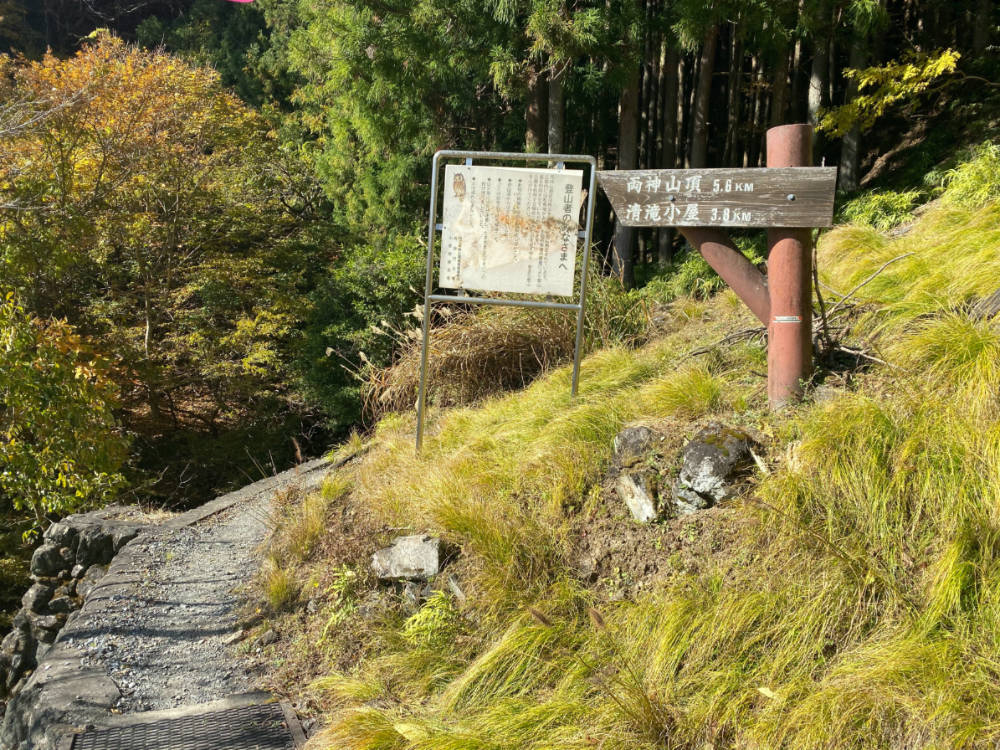 Joining me was Aldwin Guerra, a Pinoy hiker based in Tokyo. From Tokyo, we went to Ikebukuro and took the Seibu train to Chichibu, and then we boarded the bus to Ryokami-Chosha where we hoped to connect with another bus to the trailhead, Hinata Oyaguchi (日向大谷 ). Unfortunately, due to the recent typhoon the bus couldn't go all the way to the trailhead and we had to walk part of the road – setting our itinerary back by two hours.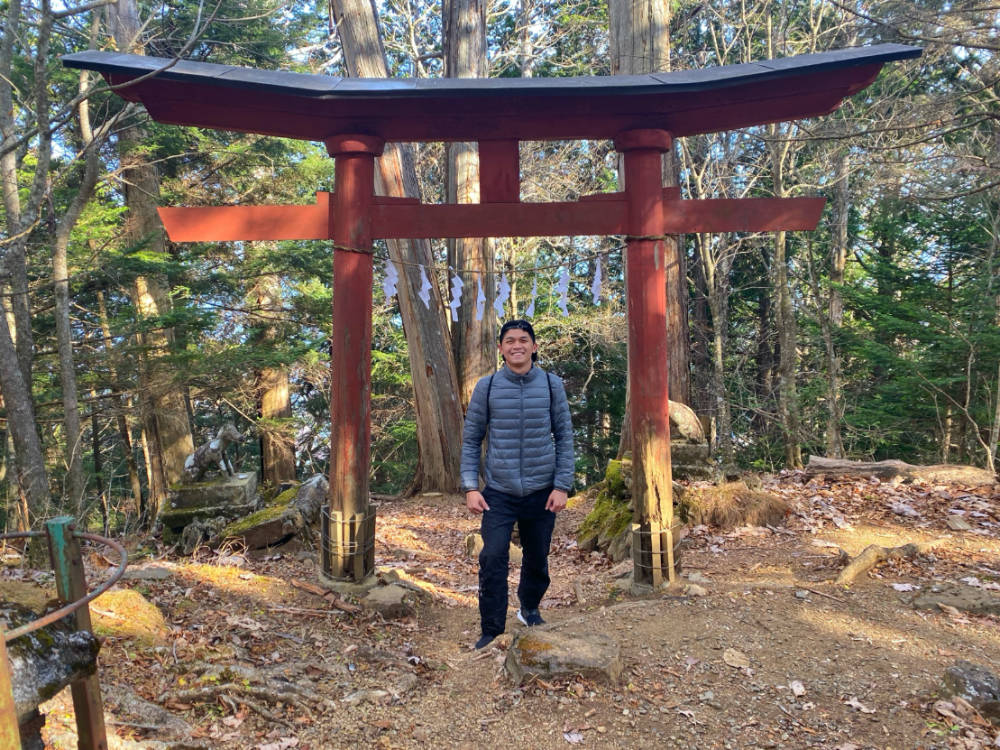 Despite this logistic setback, we were blessed with blue skies and determined to reach our goal of Mt. Ryokami's summit. And so we started walking from the road at. 0940H, arriving at the trailhead at 1040H and plowed ahead, barely stopping, until we reached the landmarks of the hike: a hut called Kiyotaki-goya and the Ryokami Shrine (両神神社) that marks that start of the Ridgeline that connected to the summit. The hike courses along the Usukawa River (薄川) to reach Kiyotaki-goya (清滝小屋) and has some rocky parts but is otherwise straightforward and enjoyable.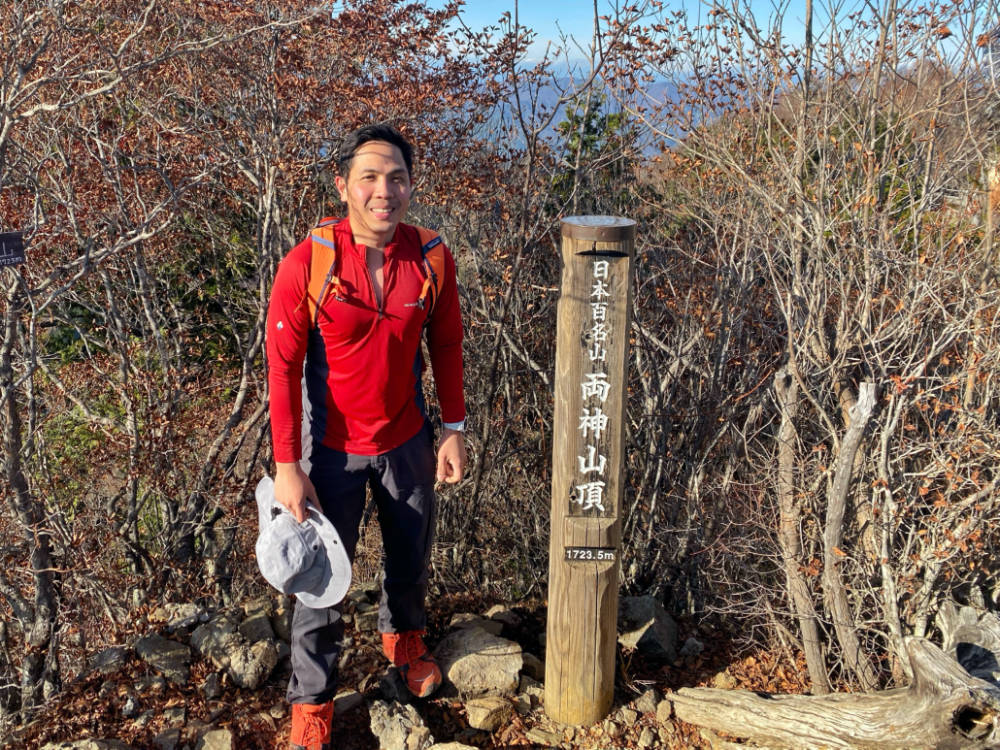 By 1325H, we reached Ryokami Shrine and with only 100  meters of altitude gain left, we knew we couldn't be too far. Finally, at 1358H, we reached the summit! Unfortunately, we had a very limited time to enjoy the views (we were hoping to catch the 1739H bus and so we stayed at the peak for only a few minutes. Our great reward was a view of Mt. Fuji peeking from Mt. Kumotori and the rest of the Okuchichibu Mountains. On the way back, we missed the bus by 6 minutes! Thankfully, a group of hikers from Yokohoma gave us a ride back to Ryokami Chosha 両神庁舎 and we managed to catch the last bus back to Chichibu en route to Tokyo.