Eulogy: Edwin Gatia, pioneering mountaineer and community builder (1954-2020)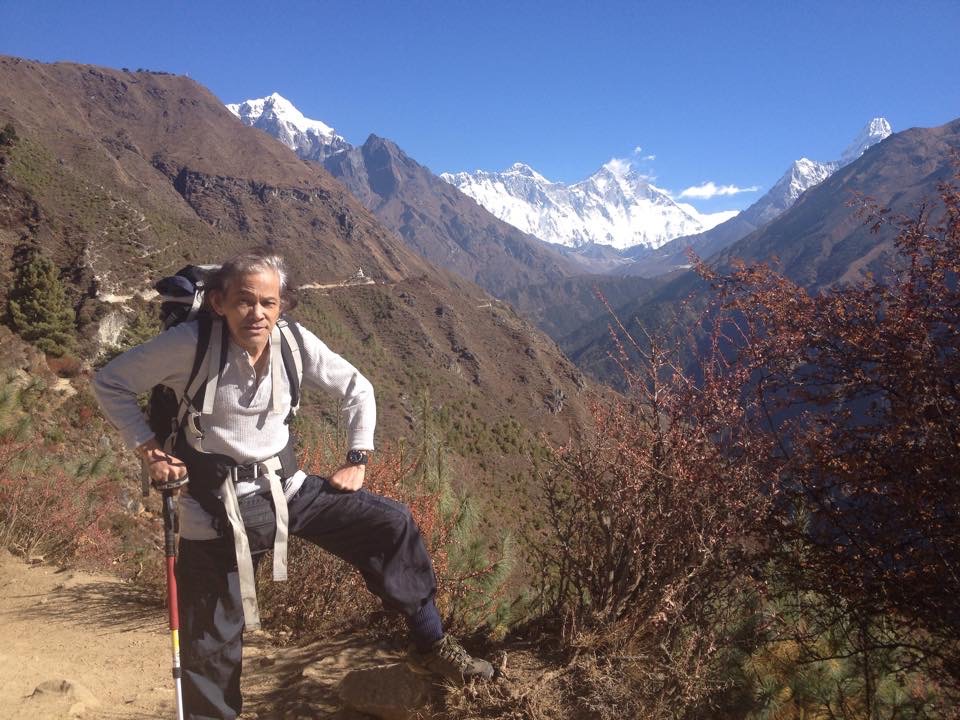 Today, the mountaineering community wakes up to the deeply saddening news that Edwin V. Gatia, one of our great heroes and inspirations, has passed away.
Born on July 30, 1954, Sir Edwin – a native of Bacolod City – was one of the key figures during the pioneering years of mountaineering in the country, and his commitment to the mountains – and to his fellow mountaineers – has continued throughout his life. Among many other feats, he was among the first four climbers to ever reach the summit of Mt. Guiting-Guiting in 1982, and in our decade-long correspondence, he has spoken to us fondly of hikes all over the world, including Jade Mountain in Taiwan in 1983, and Mt, Kinabalu on the same year. The following year, on the year that he climbed Yarigatake, a columnist described him as "undoubtedly the Philippines' best known mountain climber". 
Asked what brings him to the mountains in the 1980s, he simply replied: "There seems to be no definite and exact answer to that question," adding that despite the motivations that are impossible to articulate, people like him are driven to the summits: "There have been others, who, like me, had struggled their way to reach the top, spending a lot of previous time, money and effort – all in exchange for those brief and fleeting moments of triumph on a mountain peak."
When I interviewed him in 2008, he echoed similar sentiments, but also said: "There's something out there, in the mountains, that fulfills the human longing for adventure."
Beyond his hiking exploits, Sir Edwin – a math major and holder of a Bachelor of Arts degree – was a consummate community builder, serving as founding father of various organizations, including the Philippine Mountaineering (PMS) Society in 1977, the Mountaineering Federation of the Philippines (MFPI), and the Negros Mountaineering Club (NMCI). In recent years, he has reached out to younger generations with such generosity of spirit, and he has mentored so many hikers that I am sure his legacy will live on for many years.
He was never shy about his health problems, but he maintained his positive outlook – with the mountains always on his mind. "I had a mild stroke last month, but thinking of pushing my plan for a winter alpine ascent in Japan," he told me last year; he remained a presence on the trails in his final years, even embarking on a Nepal trek in 2014, of which he shared fond memories. For him to succumb to the same illness today is a matter of great sorrow for which we join family and friends in condolences, but when I think of the way he described the peak of Mt. Guiting-Guiting, I would like to think that he can use the same words to describe where he is right now:
"Highly exhilarating."
Thank you, Sir Edwin. Thank you so much. Your memory will be cherished, your life remembered, and your mountaineering career celebrated – with much appreciation and gratitude.
Los Baños, Laguna
March 12, 2020