Hiking matters #6: The hike up Mt. Sto. Tomas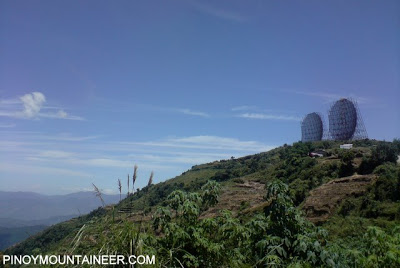 MANILA – You've probably seen those two metallic dishes on a highland when in Baguio City. I have. Whenever we go on a trip to Baguio I catch a glimpse of those and I'm glad that after climbing Mt. Ugo, there's finally a chance to visit Mt. Sto. Tomas. It doesn't matter if a mountain's easy or hard; it's still a mountain. And with the unique place that this mountain possesses – being right on top of Baguio, and in full view of Benguet – I'm sure it will be an interesting daytrip.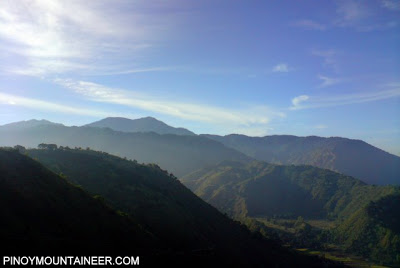 After we woke up at Tinongdan, Itogon and were greeted by an awesome view of Mt. Ugo, which we had just traversed, the barangay captain of drove us to the Victory Liner station at Engineer's Hill and from there, we took the taxi to Green Valley. The helpful driver took us an extra mile up Mt. Cabuyao (also spelled as 'Kabuyao') and we landed on a sari-sari store. After buying some trail food, we started the hike.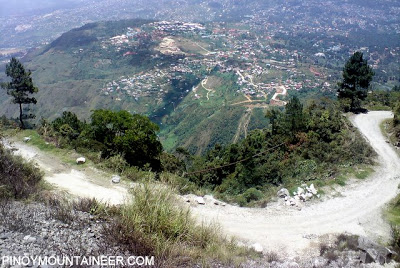 There are two options: you can take the rough road; its very wide and even but also very hot (we started at 1115 H). The alternative is the shortcut trails, which, although steep, are shaded with pines that reminded us of Mt. Ugu.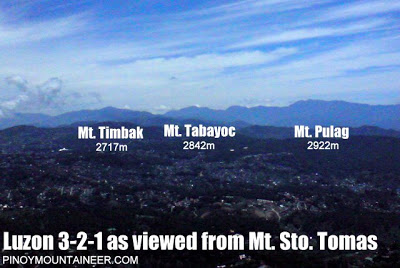 The views were beautiful, and comprised the entire range of mountains from Mt. Ugo to Mt. Pulag and Mt. Tabayoc. Mt. Timbak was also visible. The labelled picture is a view to the NE – that is, looking at your back, slightly to the left, when climbing Cabuyao. The clusters of buildings and houses beneath comprise the whole of Baguio City.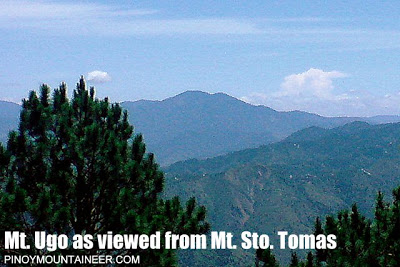 After just 40 minutes of hiking – and alternating between shortcuts and the road – we finally saw the two 'radar' dishes of Mt. Cabuyao. It turned out to be a community of sorts, with houses, vegetable terraces, and of course, there were the many towers. At this first rest station, we rewarded ourselves with ice cold drinks (the people have electricity there). The storekeeper said, "Are you interested in buying strawberries? We can harvest some for you…" Who can refuse such an offer? So we arranged to have 2 kilos of strawberries upon our return.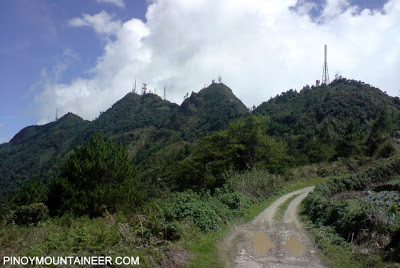 We continued the trek. The peaks of Sto. Tomas loomed, with its towers galore. The rough road went on until it became steep, heralding the approach to the summit. Still it was quite easy; we just followed where the road continued, and in no time we were at the summit. It's located at the GMA-7 transmitter area, and a cross with a yellow-and-blue stained backwindow marked it.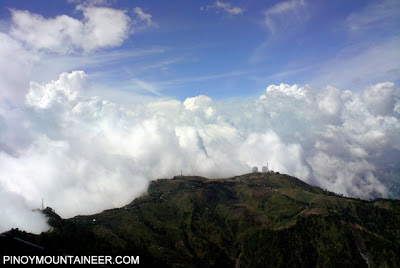 The views were still nice but the clouds began to cover half of the mountain. Locals say that the cloud cover can be so much that hikers even get lost due to poor visibility! Thankfully we had none of that. After a quick pictorial at the summit, we went down. The descent was much swifter than the ascent.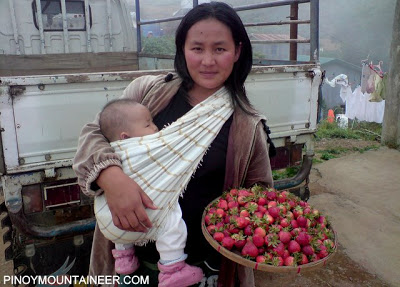 When we came back at Mt. Cabuyao, the strawberries were waiting for us! They had harvested more than two kilos, for just a total of P160. Hungrily we munched on them, and we consumed one kilo! The rest I brought with me for my mom (at home we made into strawberry shake). After the snack, we started the descent. It was around 1530H. We hoped some private vehicle would come down so we can hitch a ride, but in the afternoon, the only trips are going up. But we didn't need a ride in the first place, for before we knew it, we were already at the jumpoff. What a great dayhike!