Hiking matters #268: Mt. Tapulao dayhike, up the High Peak of Zambales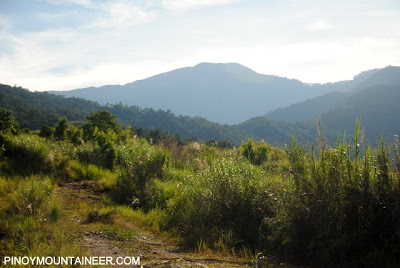 Mt. Tapulao in Palauig, Zambales, at 2037 MASL, is one of only two dayhikable 2000+ meter mountains from Manila, the other being Mt. Banahaw, which is currently closed. Tapulao, which means 'pine tree' in the local dialect, is also the only destination in Luzon apart from the mountains in the Cordillera range where you can enjoy trekking in pine forests.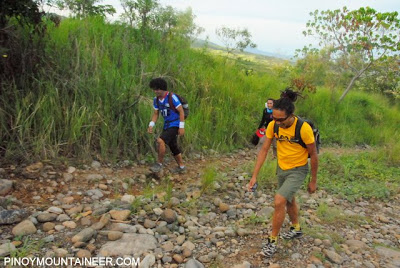 Yesterday, my friends and I did the Mt. Tapulao dayhike. This dayhike has been regularly done by hikers since 2009; I have not had the chance to do it as such, but I had already climbed the mountain in 2007. My reasons for wanting to climb it are twofold: (1) To try it as a dayhike; (2) To see the West Philippine Sea from a high point, considering that Mt. Tapulao is right in front of the waters of Panatag (Scarborough) Shoal, which falls under Masinloc, Zambales!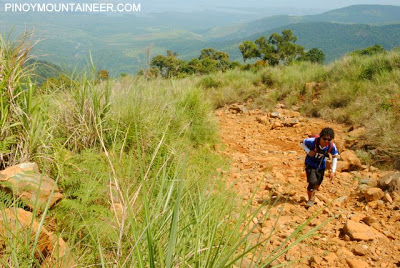 We took the Iba-bound bus from the Victory terminal in Caloocan (there are trips 2130H, 2300H, and 2350H; P342), then from Iba, took a tricycle to Sitio Dampay, Brgy. Dampay-Salaza (P450/trip). There was already daylight when we started trekking at 0609H, and we found ourselves trekking in the rough road of Tapulao, notorious for punishing hikers' feet and knees because of its
infinite number of rocks
.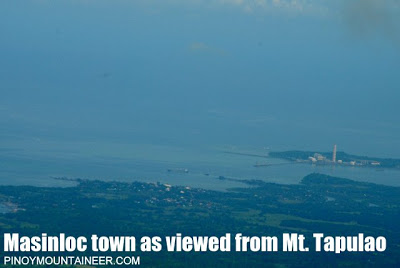 We reached the first water source after about two hours, at 0815H; this also counted as our first rest stop. Already, I was seeing the town of Masinloc (very identifiable because of the tower of its power plant) and San Salvador island. I was excited because I knew that somewhere beyond the horizon lay our very own Panatag Shoal.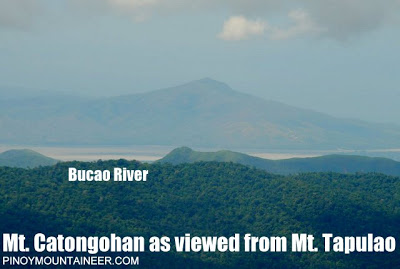 There was also a interesting-looking peak in Botolan, Zambales (SSW), which I later on discovered to be Mt. Catongohan (15.2392 N 120.0777E 664 MASL). The river beneath it is none other than Bucao River, which was a lahar conduit that leads directly to Mt. Pinatubo. It will be remembered that in the recently held 34th MFPI summit, one of the treks was a Botolan trial to Mt. Pinatubo!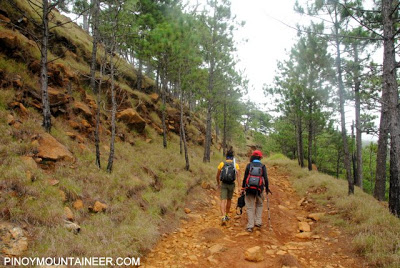 Going back to our trek, we made progress while enjoying the aforementioned views, and by 1005H, we were at the start of the pine forests. This is my favorite part of the mountain, and reminds me of my favorite Cordillera peaks, such as Mt. Sicapoo and Mt. Ugo. Meanwhile, the rough road persisted, and even got rougher in some parts!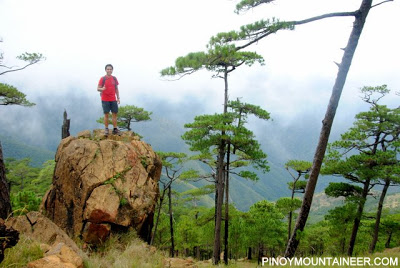 Finally, after six hours of trekking, we reached the Bunkhouses that were used by the mining operations of the past, and also of hikers for the past decade. We then went up the pine tree assault, and our feet finally got a taste of real trails! We had lunch at the High Camp right before the forest line, and at 1230H, we started the final leg through a mossy forest.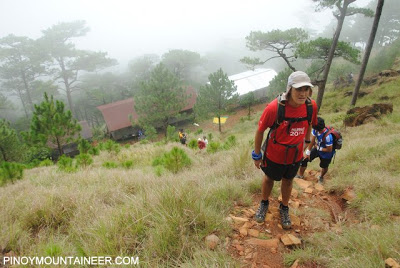 By 1300H, or after almost 7 hours of trekking, we were at the summit of Mt. Tapulao! Clouds obscured the views, but it was nonetheless nice to be back after five years! We only stayed long enough to take fifteen-minute naps and snapshots of the 'world tree' that serves as summit marker. Eventually, I would also like to try out the Tapulao traverse which will take me back to the 'High Peak'.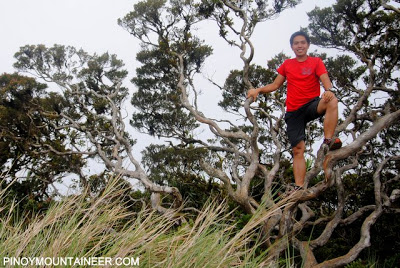 We started descending by 1400H. There is really nothing else that can be said about this descent, aside from its being painfully long and taxing to the toes, feet, and knees. Fortunately, the great weather we've had was sustained, and it was all over by 1800H. Twelve hours of adventure were followed by a great dinner in Mama Dear restaurant just in front of the Victory terminal in Iba, then we went home to Manila.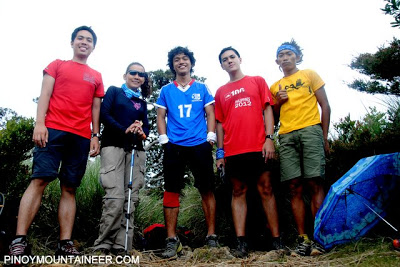 Thank you Farah, Coby, Philippe, and Koi for joining me in this very enjoyable climb!
Postscript
: I have already updated the
Mt. Tapulao page
in PinoyMountaineer. An itinerary for the Tapulao dayhike is now available.