Hiking matters #28: The face behind Bunga Falls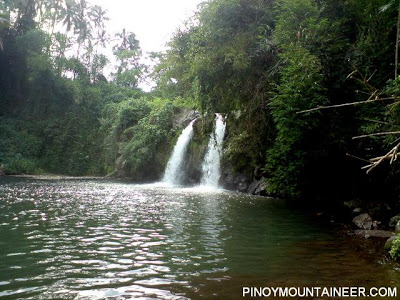 Last Saturday, after visiting three of San Pablo's Seven Lakes, I headed with my brods to Bunga Falls in Nagcarlan for a quick dip. The place was deserted – not a single soul was to be found. Even the iron marker that says "P5 entrance fee" has fallen off a coconut tree, rusting. The huts below were in disrepair and bamboo poles floated in the water.
There were tales and anecdotes that Bunga Falls is a place where strangers should not go, because someone – or something – from beneath the water can just pull you down and you will never be heard of. Yet we weren't one to believe such tales – and the catchbasin seemed so peaceful that we proceeded to swim in the waters. Look at the picture – it was so calm! But look closer and what do you see?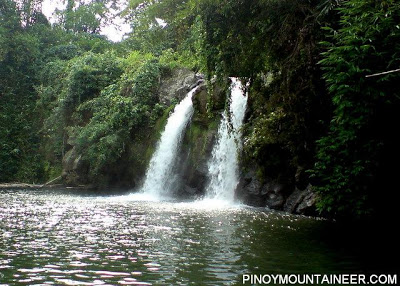 There is a strikingly clear image of a face. See it now? The left branch of the falls seemed like white hair in a face whose features can be identified, with even the eye pupil well formed. Actually, we ourselves didn't see it until we were browsing the pictures on the way back from Nagcarlan to San Pablo where we had dinner at my grandparents' house. Here's a closer look: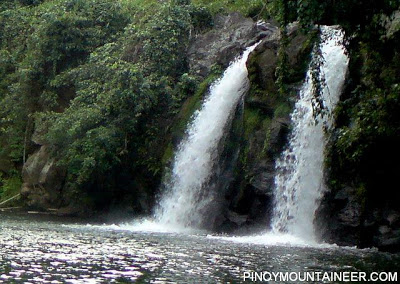 I took the pictures with my Sony Ericsson k850i, but even from my brods' other cameras, the face was evident. When you go to Bunga Falls, try to look for it and see it as its gaze reaches everywhere. Maybe there's more to Bunga Falls than meets the eye 😀