Boulder Face #2: Tudaya Falls clean up drive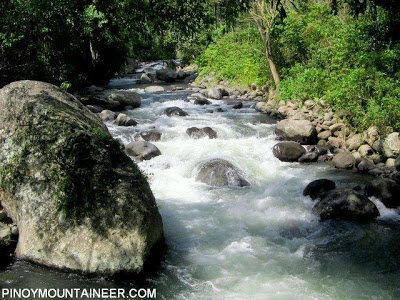 (DAVAO DEL SUR) – The Local Government of Sta. Cruz Adventure Club (LOGSAC) will be initiating the first clean up drive to Tudaya Falls on February 20-21, 2009 via Cabarisan Hanging Foot Bridge – Lower Tibolo – Jugapong Falls – Baruring River route; as an environmental advocacy campaign of LOGSAC in celebrating its 2nd Founding Anniversary.
The activity shall also support the mandate of the national and local governments to save and protect the Mount Apo Natural Park (MANP), as well as to create environmental awareness protection and rehabilitation among its members and the community, in general.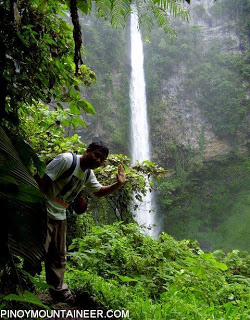 With the influx of tourists coming to Tudaya Falls nowadays as a result of the establishment of better road access, there is a strong need to rehabilitate this unique natural heritage. Tudaya Falls (100 meters tall dropping into a 50-meter diameter pool) is the highest waterfall in the entire MANP and has been considered a worship ground for local tribe Bagobo-Tagabawa. Besides, it is also one of the features of the Sibulan trail to Mount Apo peak.
The event (Suroy Limpyo Tudaya Falls), will be exclusive for LOGSAC members. However, walk in advocates are welcome to conduct their respective clean up drives anytime of the year, while also enjoying this gorgeous hub of nature and cultural asylum.
Boulder Face is the monthly column of Julius Paner, Mindanao correspondent for PinoyMountaineer.com