Boulder Face #1: Backpacking Sulop Mountain Ranges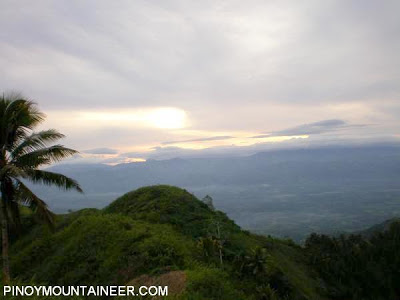 On December 20-21, 2008; the Local Government Unit of Sulop, Davao del Sur, (a small town southwest of Davao del Sur province) in coordination with the Mountaineering Federation of Southern Mindanao (MFSM) and the Regional Office of Department of Tourism XI; has initiated the baptismal climb to Sulop Range via sitio Kiblagon traversing Sitio San Pedro and Barangay Waterfall rivers and crests. It was a climb of diverse features including river trekking, falls hopping, mountain trail assault (740 masl), rappelling and community engagement; being part of the LGU's effort to uphold ecotourism development in this part of the province.
Dubbed as Duaw Sulop…Baktas ta Bay (Visit Sulop…Let's all trek guys), the event had enabled local backpackers to discover new and distinct sites and adventure activities.
Although Sulop town does not have a fixed rate for trekking activities as it is still in the process of drafting its trekking documents, they welcome walk-in individuals and groups who want to explore this scenery all year round. For climb queries, contact MS. WILMA BANUGBANUG, the Tourism Officer (09283860815) and MR. CYRUS MONTEJO (09204349093), president of a local mountaineering group called Cliffhanger Mountaineers.
This corner recommends Sulop to Mindanao side trippers who want to see distinct ranges of visions and to those who want to commune with nature and local Tagacaolo tribes.
SULOP MOUNTAIN RANGE PICTURES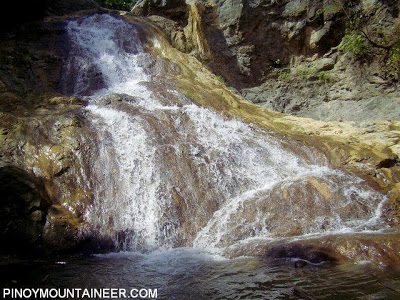 Tumandaw Falls cascades along a large rock.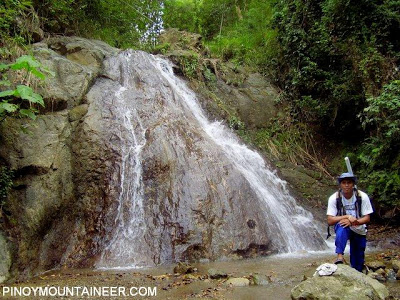 Kiblagon Falls also cascades along a rock formation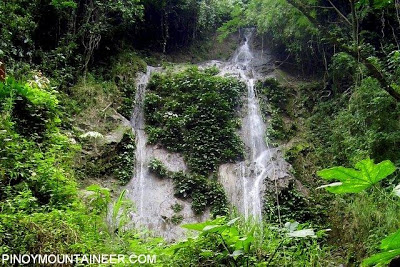 The twin branches of Alog Falls are tall, with a verdant setting.

Boulder Face is the monthly column of Julius Paner, Mindanao correspondent for PinoyMountaineer.com