Hiking Advisory: Makiling Traverse will be closed this Holy Week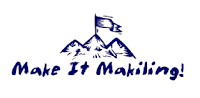 Deputy Director Roberto Cereno of the Makiling Center for Mountain Ecosystems in UPLB informed us of these advisories/announcements regarding climbing Mt. Makiling on Holy Week:
The Mariang Makiling Trail (via UPLB) to the Summit is open to hikers and campers subject to some restrictions, eg. 3:00pm cut-off time to enter the Wilderness Zone (Stn 15), limited camping at Tayabak campsite (Stn 8), mandatory briefing at entry point (Stn 1), garbage-in garbage-out rule, etc.
On the Sto. Tomas, Batangas side, the Makiling Traverse will be closed from 8-12 April 2009 and all entry points to Peak 3 and 2 wil be manned by security forces and peace keeping volunteers to stop visitors. Day hikers, campers, picnickers may enter via Sipit Trail up to Stn 8 only or via the Palanggana Trail up to the Grotto area only.
For further information, please contact:
Makiling Center for Mountain Ecosystems
University of the Philippines Los Baños
Telefax: 049 5363572
E-mail: makiling@laguna.net