Hiking matters #54: Visayan Voyage 3 – Tantalizing Talinis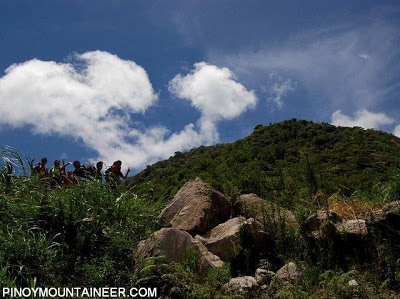 Few hours of sleep in Bacolod sufficed for our team, and we proceeded to Dumaguete in a rented jeepney. This ill-fated jeep, however, conked out in the middle of the trip, and at 4 in the morning, we were stranded in the highway, arguing with the drivers who refused to give a refund. We had agreed with the Cuernos de Negros guys to meet at 7 am, and being late would be a breach of agreement.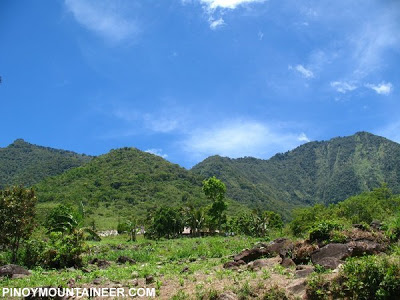 Good thing Jimbo of CNMCI immediately understood our situation, and adjusted the itinerary so we carried on, taking the Ceres Liner to Dumaguete. Being a monopoly, tt is remarkable how some of these vehicles survive and are tolerated by the people who have come to know Ceres as the general term for 'bus'! Our Ceres had no clutch and brakes, so it kept rolling along, ignoring the would-be passengers waiting for it to stop!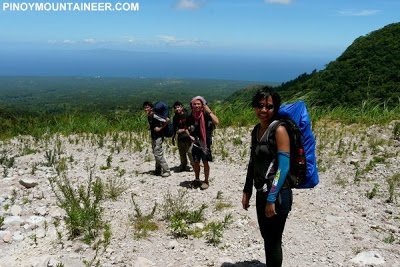 At any rate, we arrived before 10 AM, and lost no time proceeding to Dauin, the town where the Bediao route originates. Jimbo, the club president, and Botox, a club member, accompanied us; we took a habal-habal up Mt. Talinis.


The initial trail was open and scorching hot. One could turn back to the sea and request for some coastal wind but to no avail. Instead, there was Siquijor, the Southern Edge of Cebu (hello, Osmena Peak!), and other islands.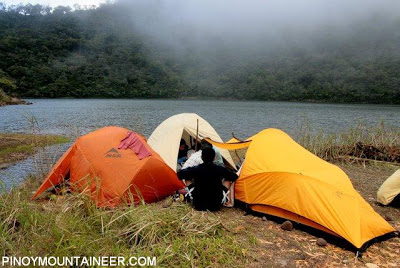 Lake Yagumyum was our first stop; it was nice though the waters were murky. We lost no time in proceeding up the trail to Lake Nailig, where we would camp out. The trail soon transitioned into a nice forest, until we were in a very majestic scene of gigantic maribuhok trees, whose branches you'd mistake as tree trunks. In fact, the whole ridge is scaffolded by these trees and will walk in the branches and roots, gleaning the ravines underneath. I think this is the highlight of the trail.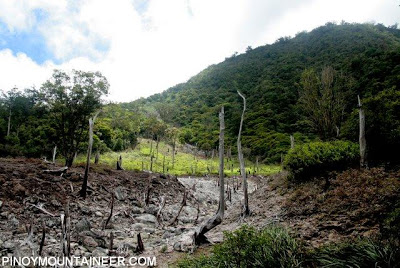 Then, finally, Lake Nailig. A very cold place visited by clouds and surrounded by mystic trees, we set up camp there, together with the CNMCI guys who have also encamped on the lakeshore.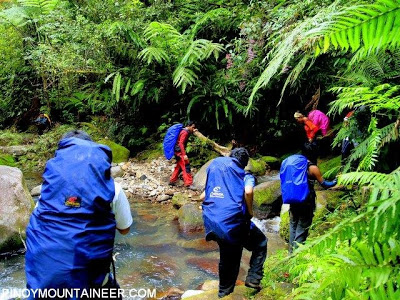 The next day, we skipped the optional ascent to the Talinis peak and instead rushed to make it to Casaroro Falls. I also took a quick dip in Lake Nailig: bugnaw gid! The trail via Apolong was again lengthy but it was easier and by early afternoon we were bathing by the waters of Casaroro Falls. The verdant array of Talinis makes parallel of Napulauan and Dulang-Dulang in terms of forest mysticality; the lakes add more.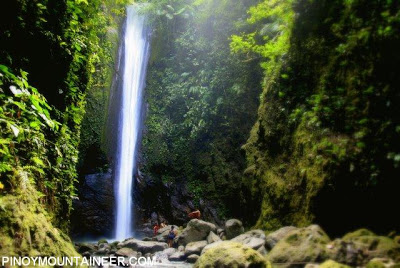 Roxie, a friend of Gideon's, and her family hosted us in one of those nice restaurants in Dumaguete. Then we took the last trip from Dumauguete to spend another few hours of sleep in Bacolod. We would then crossover to Panay Island to climb the next mountain in the Visayan Voyage.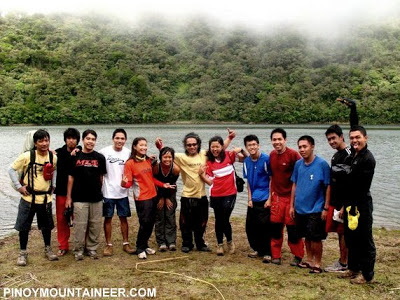 In behalf of the Visayan Voyage team, I thank Jimbo, Botox, and the other CNMCI guys like Lynel who made our stay in Mt. Talinis memorable! Also, we thank Roxy Mercado and family for hosting us in Dumaguete. Salamat gid!