Visayan Voyage on Manila Bulletin Travel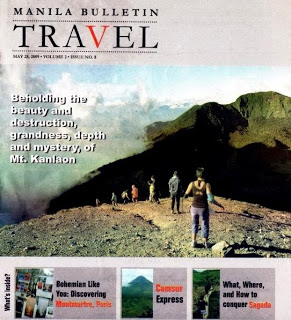 Aside from my blog, another outlet of mine for my climbs and adventures is my column in Manila Bulletin. "Gidyonder" comes out every 2nd Thursday of each month in Manila Bulletin Travel – a bimonthly publication that comes free with the daily newspaper.
These past four months, I featured the Visayan Voyage – a journey of five mountains across four islands in the Visayas. They were published in order of their chronology during the expedition: Osmena Peak (published April 28) Kanlaon (May 28), Talinis (July 9), and Pan de Azucar (August 13). Kanlaon and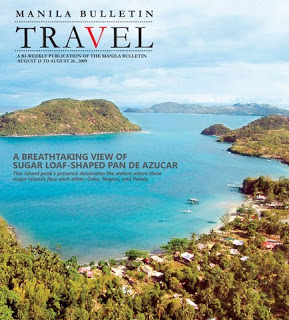 Pan de Azucar were cover stories of the magazine. You can view scanned copies of the articles in the Facebook site of Visayan Voyager Chelo Bendicho.
This Thursday (September 10) the Voyage will be complete in print as the final mountain will be published as "Majestic Madjaas: Voyage's End". Get hold of a Manila Bulletin on Thursday to read this article!