Hiking matters #65: Bakun Trio, Bravo!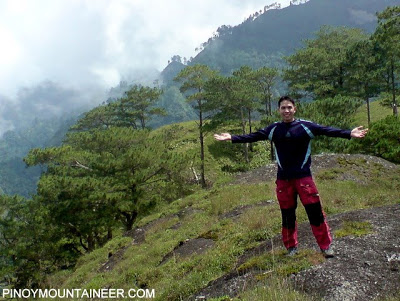 BAKUN, BENGUET – A sense of fulfillment and relief comes to me after having completed the 'Bakun Trio': Mts. Lubo, Kabunian, and Tenglawan. Three days of climbing and the arduous ride here is difficult to pull through and yet it did, thanks to the group which I joined here: the veritable PALMC. In a nutshell: Lubo was dense, Kabunian stately and majestic, and Tenglawan long and challenging.
Truth be told, I'm actually usually reluctant to join open climbs. There's always the apprehension that the itinerary may not be to your hiking; your pace may not be in-sync with the group; they may not like you and you may not like them; your food preferences may not match; they may be more concerned about socials than summitting – and so on and so forth. And yet, if and once you overcome these apprehensions, joining open climbs has the reward of meeting new people with different personalities, each sharing your passion of mountain climbing. Of course with the PALMC and their other guests I experienced more of the rewards and I'll always be thankful to their club members led by their president Ding and the expedition leader Ojie.
Tomorrow we're leaving Bakun and I'll sorely miss this place. I've come to know the store vendors who supplied us with Fit n' Right; the midwife Susan, our guides Max, Nabi; the friendly kagawads and of course the Brgy. Captain – all very nice and hospitable people.
And then of course, the place! The Poblacion sits on a plateau, surrounded by valleys which in turn are surrounded by green, pine-laden mountains, and believe it or not everywhere you look there are waterfalls, majestically running their course down the valleys, nourishing the terraces and literally, through hydroelectric plants (em)powering the people. This place – Bakun – is truly enchanting and it will require a thoughtful reminiscence to grasp it completely.
Meanwhile I look forward to the sinigang na bangus that Mayan and Maynard are preparing. After our draining Tenglawan climb today, we were craving for a unique meal and thankfully the only fresh seafood in town has not been bought by the time we arrived back at around 1845H.
But what of the climbs and the mountains? Maybe I'll use the next blog posts in writing about them in detail. For now I will content myself to say, as if in encore: Bakun Trio, Bravo!