Hiking matters #53: Visayan Voyage 2 – Moving on to Kanlaon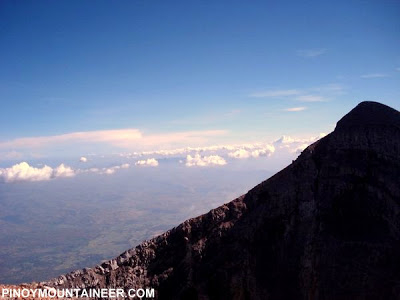 After the Osmena Peak Traverse to Kawasan (posted as Hiking Matters #52; published as "Traversing Cebu" in yesterday's Manila Bulletin Travel Magazine) we left Cebu and headed to Bacolod, our staging-off point for the next two mountains, Kanlaon and Talinis.
There was no time for stops; immediately after 7-hour Ceres Bus ride to Bacolod, we only had a hearty Mang Inasal meal to spare; afterwards we immediately took a minibus to La Carlota City. From there, Kuya Rey – also my guide last year – was waiting. A rented jeepney took us to the Guintubdan jumpoff where we spent the night. By this time, our team was already complete: Bianca, Loyola Mountaineer, arrived from Boracay and Coby and Ace, San Beda Mountaineers, came from Manila.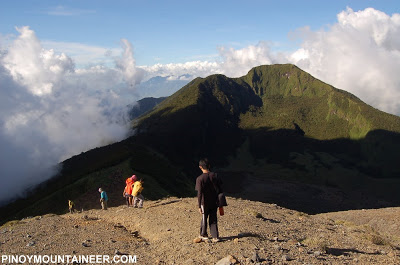 The next day we rushed things, aiming for an afternoon summit assault. And that was exactly what happened. The trail was forested but it pales in comparision with the Wasay trail on the other side, even as Kuya Rey says a substantial portion of that trail was ruined when the PNOC project cut many of the trees, including the grand almacigas.
Still, a nice diversion was a waterfall along the way. By 1300H we were preparing to assault. The "Kissing Stone" upon which all climbers are called to comply to its name was a landmark from which we proceeded to scramble up the stone-and-sand slope of the summit crater; here the fatigue, the heat, and the excitement built up until finally: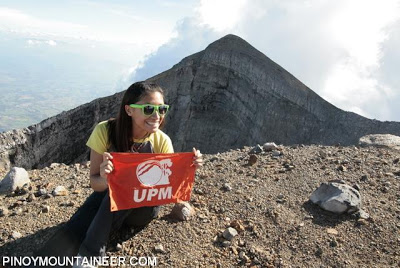 The summit-crater of Mt. Kanlaon. Here, it seems that the dregs of the earth are opened up in the grandest of fashions. It is both an awesome and frightening sight. Majesty is achieved not by its beauty but by its sheer presence.
Our motions were tempered, lest a sudden misstep prove fatal. Face to face with the crater was truly an unforgettable experience. Here, we were not only beholding the crater of one of the country's most active volcano, but we were stepping at the highest peak in the Visayas. And personally, I feel fulfilled having failed in my first attempt last year (we were already trekking up when the volcano had a phreatic eruption, forcing us to abort the climb).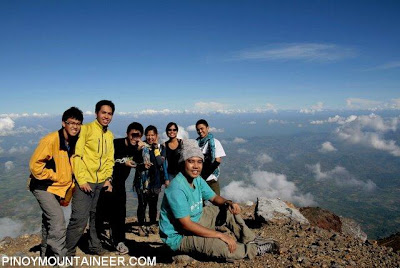 The descent was swift, and Margaha Valley, with its immense plain and two giants between it (Makawiwili Peak and Kanlaon's Crater-Summit) proved to the perfect campsite. The illegal climbers and noisy locals (who by some weird law are not expected to comply with the strict rules of the park) notwithstanding, we had great fun. Worthy of mention, we met several guys from the Zamboanga Fearless Mountaineers (ZAFMOS) and they gave us a water filter as souvenir.
Back in Bacolod on the same day, we decided to relax with a Thai massage along Lacson St, and also in Lacson, L'Kaisei Japanese restaurant. The teriyaki sauce was utterly fake and the sushi mediocre, but what the hell? The place was good and after a climb, all food is good. Our relaxation was momentary, however, for several hours later we took a rented jeepney that was supposed to bring us to Dumaguete for Mt. Talinis.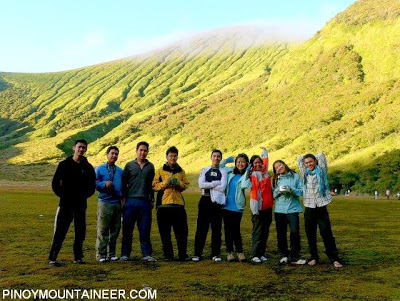 Thanks to Mr. Angelo Bibar, PASU of Mt. Kanlaon National Park and our guide Rey Estelloso for this trip! A newspaper account of this leg of the Voyage is scheduled to be published in my Manila Bulletin travel column on May 28, 2009. Pictures courtesy of Julian Cañero and Jacob Sarreal.