Mountain News: Mt. Pulag is officially open – PAMB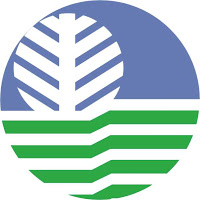 The meeting of the Protected Area Management Board (PAMB) just adjourned and we are pleased to relay the news that they affirmed the "open" status of Mt. Pulag. According to Park Superintendent Emerita Albas, various sides were heard in the meeting, including the local governments, guide associations, DENR, and other parties involved. The PinoyMountaineer.com position paper, as well as those of some mountaineering groups, were also read in the meeting and we appreciate our inclusion in this process.
In response to the situation, the PAMB is working to draft a protocol that will serve as a basis for closing the mountain in the future. They are inviting mountaineers to send their inputs. This is a welcome development. PinoyMountaineer.com, in coordination with various mountaineering groups and blog readers, will continue to take part in this democratic process by sending our position paper once more.
We commend to PAMB Chairman Clarence Baguilat and the other board members for handling the situation responsibly. Kudos also to PASU Emerita Aldas for recognizing the important role mountaineers fulfill in the Mt. Pulag National Park. We are committed more than ever to contribute to Mt .Pulag's sustainability as a natural wonder, a national park, and a mountaineering destination.