PinoyMountaineer Annual Climb I: Mt. Pulag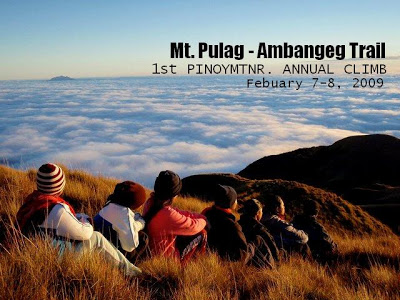 PinoyMountaineer is pleased to announce the first annual climb that will be organized by the blog, an open charity climb up Mt. Pulag via the Ambangeg Trail on February 7-8, 2009. Everyone is invited! I am personally leading this climb with mountaineering colleagues and I look forward to meeting everyone who will join this hike for a cause.
So I hope you will calendar this climb and save up for it! Details are now posted in this link. Please be guided accordingly.