Presenting the Mt. Pulag Labor Day Climb (May 1-2, 2010)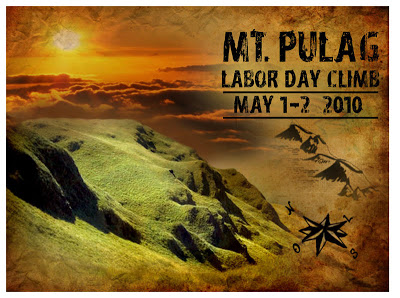 To accommodate those who could not make it to the Friendship Climb this April 17-18, and for those who are still interested to climb Mt. Pulag this summer, I have asked my mountaineering friends to organize another climb, the Mt. Pulag Labor Day Climb scheduled in May 1-2, 2010.
The itinerary will follow the overnight Ambangeg-Ambangeg route. The cost of the trip is P3,000 including roundtrip transportation to and from Manila and all the necessary fees.
Jacob Sarreal of San Beda Mountaineering Society (SBMS) will be the team leader. For reservations, email laborday@pinoymountaineer.com.