Hiking matters #338: Mt. Pulag via Akiki-Tawangan Day 2 – The mesmerizing mossy forest trail of Tawangan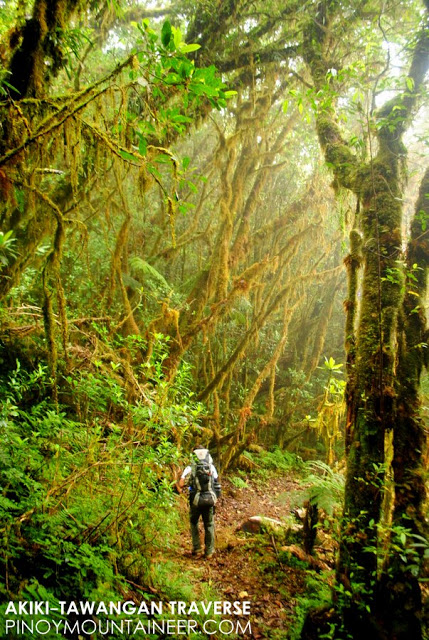 The mesmerizing mossy forest of the Tawangan Trail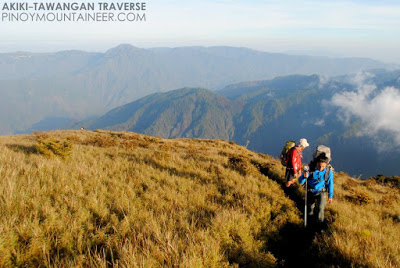 Continued from Hiking matters #337: We woke up to a clear night sky at 0300H, breaking camp and resuming the trek at 0430H. After a bit more of pine slopes, we entered the mossy forests and by the time we had emerged into the grassland, it was already dawn.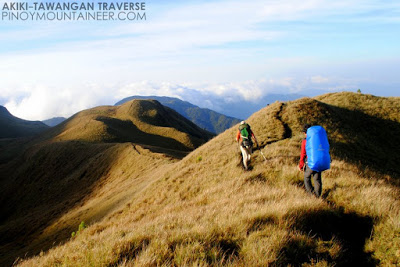 We trekked facing east, with Halsema highway and Mt. Timbak right behind us, a magnificent background. Soon we saw the familiar peaks of the Cordilleras, including Ugo, Napulauan, and Amuyao. When the Grand Cordillera Trail is done, all of these peaks can be traversed in one hike, which really excites me a lot. I also saw what I think are the triplet peaks of Abao, Kapiligan, and Napulauan, northeast of Mt. Tabayoc.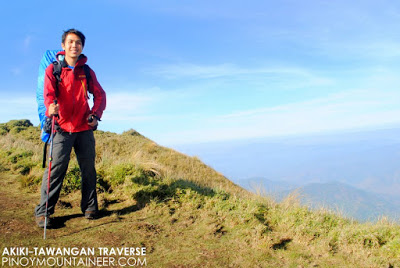 Sunrise in Pulag is very nice to see from the summit but hikers who have done Pulag several times shouldn't feel compelled to catch it. In our case, we were at the summit at 0730H and had it mostly to ourselves, far from the crowds coming from Ambangeg. From afar, I could see that weekend village of tents has been set up there and I wouldn't trade the solitude of Marlboro for it!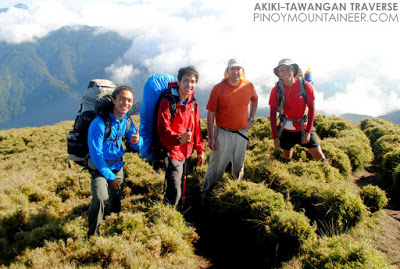 In any case, after more GCT talk and some snacks, we headed down via the new Tawangan trail which branches off from the Ambangeg route no further than 200-300 meters from the summit. According to our guide Pepito, this is a new trail; the old one was much closer to Camp 2.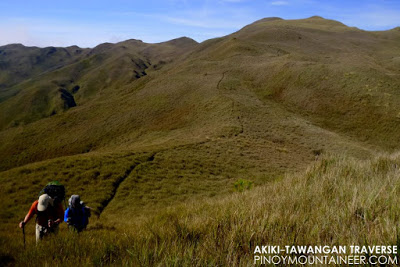 Tawangan isn't immediately forested; it passes through the grassland that shows its scope and scale, and reveals the north face of the summit. Initially, the trail is overgrown and almost obscured by grass, but it becomes well-established once you finally enter its mossy forests.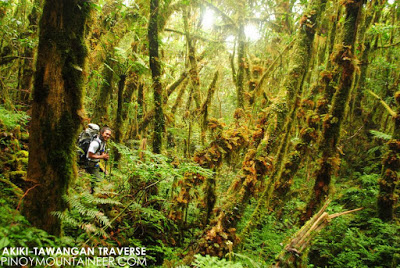 It is at this point where the state of being mesmerized sets in: it was just gorgeous, the whole trail covered with moss, an exuberance of emerald interrupted only by the white and violet orchids that deck the trees of that otherworldly forest.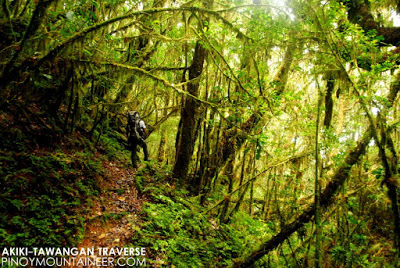 The mossy trails of Tawangan are notoriously long, but they are also utterly enjoyable to walk through. There were lots of limatik but I just ignored them; anyway they weren't as aggressive as the leeches of Mindoro or Makiling.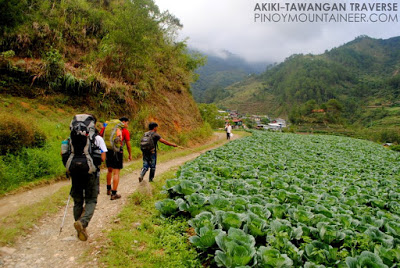 The trail is downhill for most part but there are also rolling sections. Eventually, we reached Halong Creek which runs along the trail: by 1520H we began to have a glimpse of Tawangan village, at the foot of more high mointains, and before 1600H we had reached the village itself – the end or what was truly an amazing overnight hike of Mt. Pulag!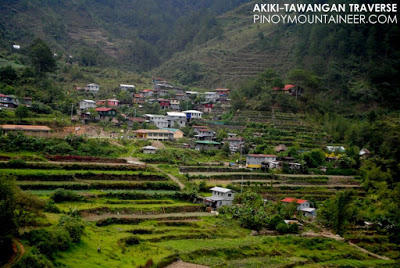 MT. PULAG (AKIKI-TAWANGAN TRAVERSE)
Day 1: Akiki Trailhead -> Marlboro Country
Day 2: Marlboro Country -> Summit -> Brgy. Tawangan
Akiki-Tawangan Traverse pictures on PM Facebook